2016 Chevy Corvette – Cincinnati, OH
it's been a couple of year's since Chevy first introduced the seventh-generation Corvette. With a radically modern design, it has since taken the automotive industry by storm, becoming one of the sought-after sports cars on the market.
At McCluskey Chevrolet, we know that better than anyone. Cincinnati car buyers can't get enough of the new Corvette's beauty and overall sophistication; thanks in part to our incredible selection.
If you're in the market for a new sports car, here's why you'll want to start and stop your search with the 2016 Chevy Corvette at McCluskey Chevrolet: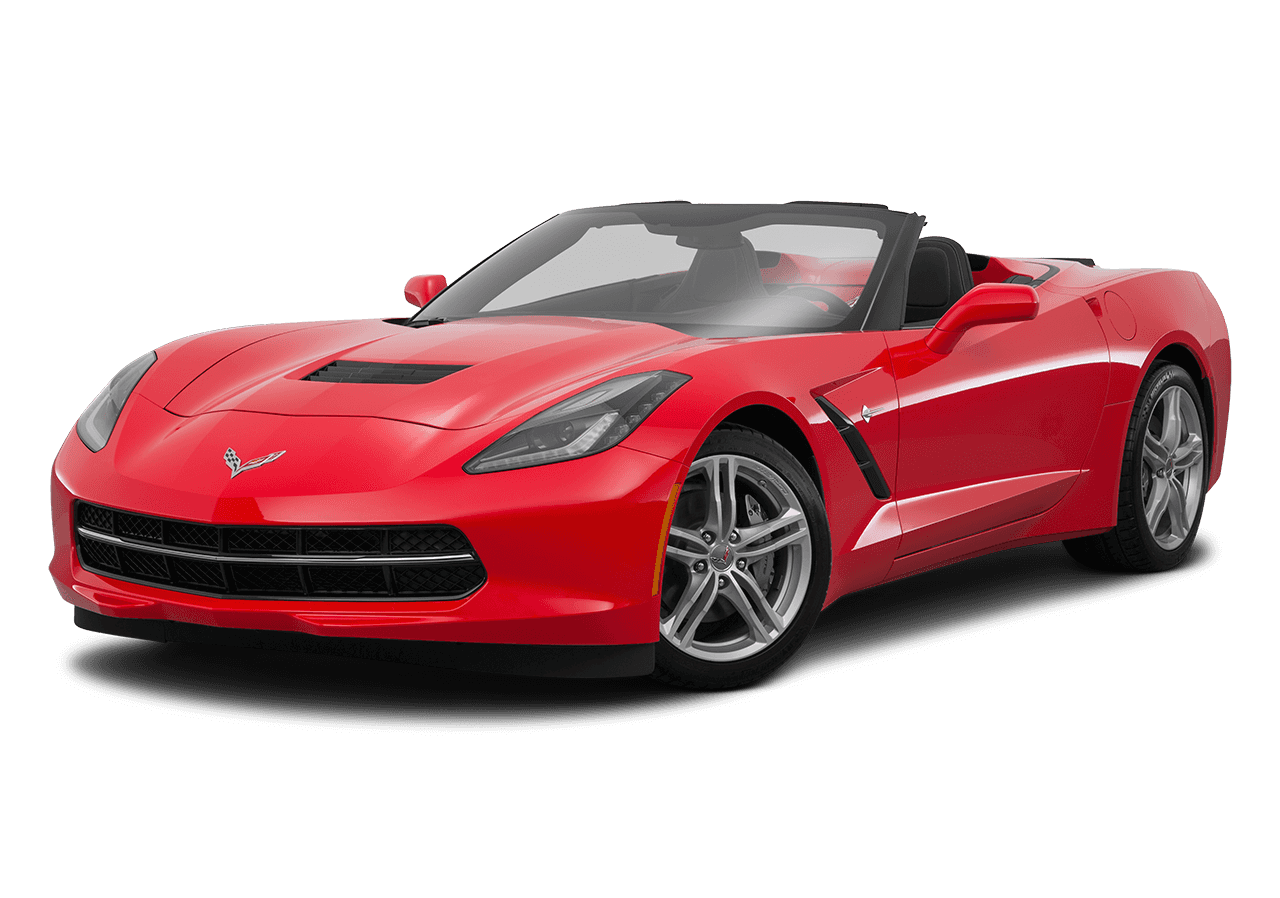 Supercar Styling. Supercar Performance
The seventh-generation Corvette made the most radical leap in design since the introduction of the fourth-generation model in 1984. It's not a complete reinvention of the American sports car, but Chevy certainly transformed the Corvette to feature more defined and modern styling.
Side by side European sports cars, including many Ferrari models, it's hard to tell which vehicle is the expensive Italian luxury car and which is the rough and tough American sports car. Some may like it; some may not. But one thing is for sure: the 2016 Corvette is one of the best looking sports cars available right now.
The new Corvette's perks don't begin and end with its looks, though. It only gets better the deeper you dig. And the first place you should look is under the hood. There you'll find a beast of an engine waiting to be unleashed: the 6.2-liter V8 LT1. If you're looking for the most raw performance and the best sound, it doesn't get better than this.
Producing 455 hp and 460 lb-ft. of torque, the 2016 Corvette outperforms many sports cars that cost three or more times its base price. So don't confuse price and value.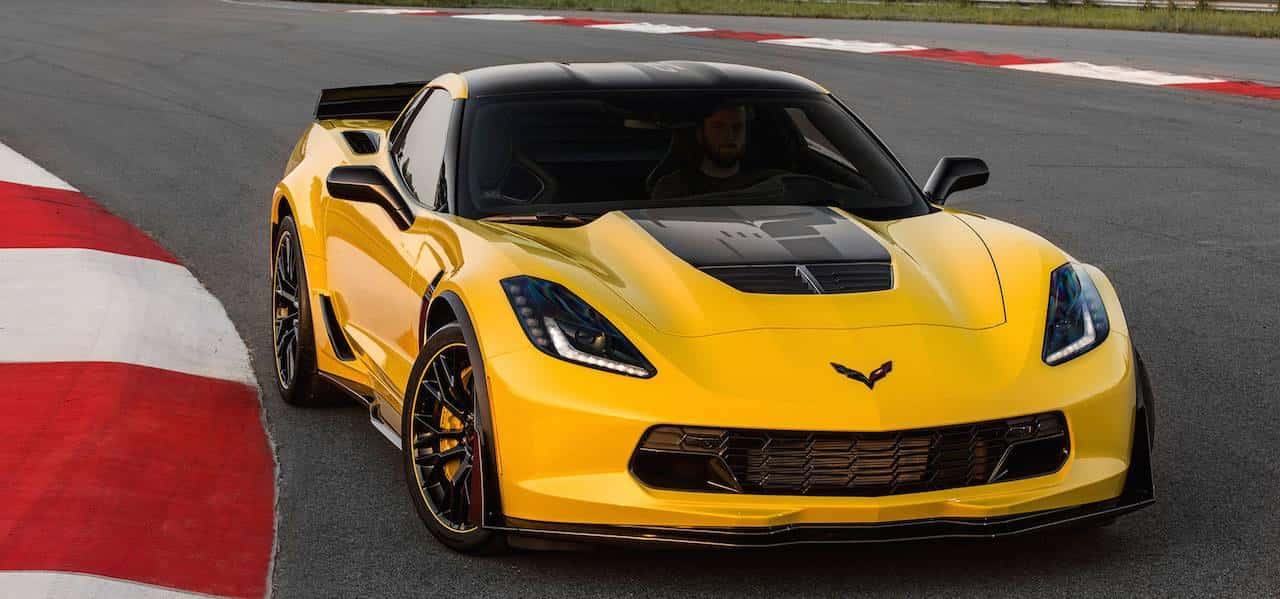 Z06: The Fastest Corvette Ever Made
The Z06 has always been Chevy's top-of-the-line Corvette, providing buyers with the most powerful and high-performing sports car. Known for its balance of power and handling, the Z06takes everything you love about the Corvette and takes it to a whole new level.
It saw a one-year hiatus in 2014, after the launch of the new generation, but returned with a bang in 2015. That might not have been a literal bang; however, the Corvette is now one of the most desired cars. Not just by American sports car enthusiasts, but ALL car enthusiasts.
Featuring a 6.2-liter supercharged LT4 V8 engine, the 2016 Corvette Z06 produces 650 hp and 650 lb-ft. of torque. Not only does that make it the fastest Corvette ever produced; it also makes it one of the fastest production cars currently available.
While your typical Ferrari or Lamborghini will set you back $300,000 or more, the Z06 starts at $78,995. Upgrading to a fully-loaded trim brings the price to around $100,000, but the options included are more than worth the cost. At its top trim, the Corvette matches other supercars in mechanical performance and overall luxury.
With the 8-speed automatic transmission, the Z06 is able to achieve a 0-60 mph speed of just 2.95 seconds. Choosing the enthusiast-favorite 7-speed manual does reduce that to around 3.2 seconds, but also gives drivers more control over their driving experience.
If you want the ultimate sports car that's able to turn heads on the street and break records at the track, you won't regret choosing the Z06 at Cincinnati's best Corvette dealer, McCluskey Chevrolet.


Getting to Know the Corvette's Interior
Previous generation Corvette models were less focused on luxury and more focused on providing drivers with the best value for performance. With the seventh generation, however, Chevy put time into crafting the new Corvette both a high-performing sports car and a luxury sports car.
It all starts with the materials used for the interior. As the first thing buyers notice when they step in, they're greeted by soft-touch, high-quality materials that add a true quality look and feel to the new Corvette. The actual material varies from car to car, but buyers can choose from micro-suede, Napa leather, aluminum, and carbon fiber. The variety of options allows you to create a Corvette to match your personality and tastes.
Moving along the interior, it's clear Chevrolet took a lot of time designing and placing each component in the new Corvette. Unlike many new vehicles, the Corvette's dashboard isn't cramped; it's designed to be beautiful, yet functional. Each time you get in, you'll be amazed at the new model's ascetics.
The 2016 Corvette also adds the flat-bottomed steering wheel first seen on the 2015 Z06. But without upgrading to the highest-performing model, Stingray model buyers can now get the race-inspired steering wheel without additional cost. It's a small touch, but it does wonders to the overall look and feel to the interior.
Another new feature added to the 2016 model is support for Apple CarPlay. This allows iPhone users to take advantage of their smartphone's features straight through the built-in MyLink dashboard system. This allows you to seamlessly use your phone while on the go, including support for Siri to control calls, texts, music, and more.
2016 Corvettes at McCluskey Chevrolet
There's a reason we sell a lot of Corvettes here at McCluskey Chevrolet: our team is in love with them just as much as our customers. We understand that not only is it a huge purchase, but it's one that you want exactly the way you want it. And not just in color, but including trim level and options as well.
This means that we'll go above and beyond to help you find or order the perfect 2016 Corvette. Because we want you to not just find the best vehicle this year, but enjoy the service and low prices we offer so you become part of the McCluskey family for many years to come.
Located in the Kings Auto Mall, McCluskey Chevrolet was recently renovated to feature a state-of-the-art facility that meets and exceeds the wants and needs of our customers. Your average dealership may be satisfied providing the bare minimum amenities, but we want you to actually enjoy the time you spend here buying a car or receiving service. With luxurious waiting areas, an always-full snack bar, Starbucks coffee, and computer or iPad access stations, you'll probably want to stick around to catch a game or relax after you've finished with business.
So if you want the best in service, pricing, experience, and available inventory for your new Corvette purchase, contact McCluskey Chevrolet today.