2017 Chevy Camaro vs. 2017 Dodge Challenger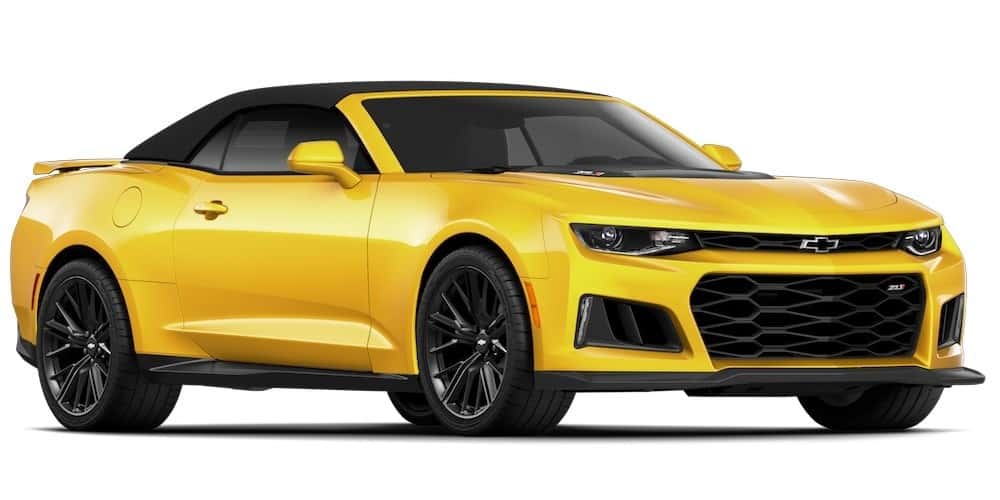 2017 Chevy Camaro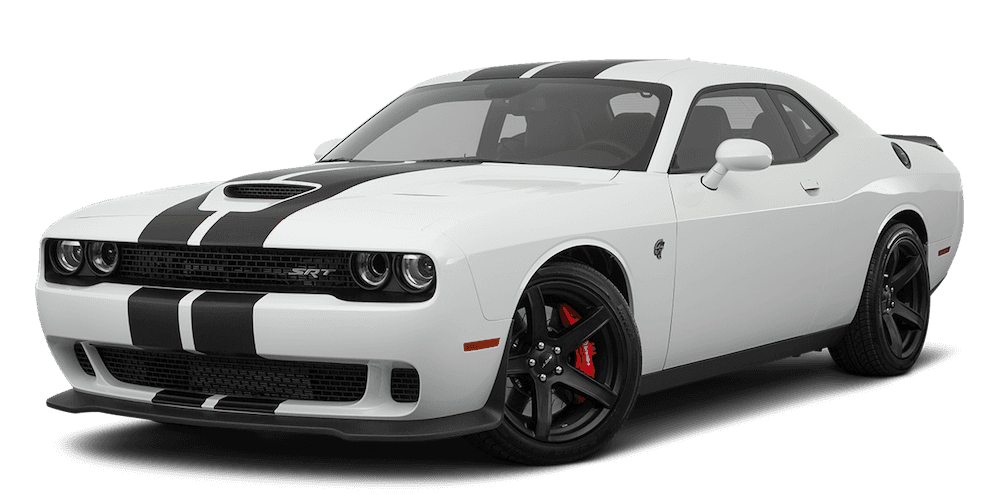 2017 Dodge Challenger
31 mpg
Optimal Fuel Efficiency
30 mpg
455 lbs-ft
Torque
475 lbs-ft
Crash Response System
OnStar
None
Admit it—you've always had your eye on a bonafide muscle car to park in your garage. And this is the year that you're going to take the plunge. But which powerful vehicle should you choose? There's the 2017 Chevy Camaro vs. the 2017 Dodge Challenger. Both offer speed, but which vehicle will impress both you and your friends? Let's find out.

Safety
When you're evaluating two fast and powerful sports cars, you're going to want to check out their safety features. The 2017 Chevrolet Camaro is equipped with a handful of active safety features, including forward-collision warnings, blind-spot monitors, and a standard rearview camera. It has been crash tested by the IIHS and received the top score of "Good" for the small front overlap, moderate front overlap, side, and rear crash tests. We're not sure if it's the best decision to let your teen driver own an expensive 2017 Chevy Camaro, but if you do decide to allow it, Chevy has added a Teen Driver feature that allows parents to set controls and review driving habits.
On the safety front, the 2017 Dodge Challenger is not as fully equipped as its competitor. There's no standard rearview camera or automatic emergency braking option. Dodge does offer adaptive cruise control and a forward-collision warning system, as well as blind-spot monitors with rear cross-traffic alerts on an order basis. The federal government says that the Challenger scores a solid five stars overall, but only merits four stars for frontal collision and rollover.

Performance
There's no denying that both of these cars are high performance vehicles. Ever since it was introduced in 1967, the Chevy Camaro has maintained its reputation as a muscle car. But this is the perfect year to change that moniker. That's because as it celebrates its 50th anniversary with the addition of a powerful ZL1 model, which joins the turbo-4 or V6 powered LT models and the V8 powered SS models, it has turned into a genuine sports car displaying a more capable ride than ever before with its sophisticated suspensions.
The new 2017 Chevrolet Camaro ZL1 has been taking the automotive world by storm. It has a supercharged 6.2-liter V8 under its hood as well. It makes 650 horsepower and 650 lb-ft of torque. Power is sent to the rear wheels through either a 6-speed manual or a 10-speed automatic.
If you're not interested in all of that power on the ZL1, perhaps the new—and first—turbocharged four-cylinder Camaro is more your style. It generates 275 horsepower, 295 lb-ft of torque, and can reach 0 to 60 mph in 5.4 seconds. If you opt for the V-6 Camaro you'll receive 335 hp and 284 lb-ft of torque, giving you 0 to 60 mph in about five seconds.
Drivers will appreciate that the 2017 Camaro can be customized to individual driving styles via a Drive Mode Selector. This system permits drivers to set unique customized characteristics for the car's steering, stability control, shift timing, and throttle progressions by choosing personalized modes such as Sport, Tour, and Snow/Ice modes, along with a Track setting.
But let's not turn our backs on the 2017 Dodge Challenger. Dodge engineers have opted for a number of powertrains for this latest model. The standard powertrain in the Challenger SXT is a 305 horsepower 3.6-liter V6. If you choose the R/T model, you'll receive a 5.7-liter Hemi V8, which is rated at up to 375 horsepower and 410 lb-ft of torque. Upgrading higher, the R/T Scat Pack and SRT 392 utilize a 6.4-liter Hemi V8 that is rated at a massive 485 horsepower and 475 lb-ft of torque.
But at the top of the Dodge Challenger lineup is the most powerful muscle car—and production car from Detroit—ever built. It is the Dodge Challenger Hellcat, a supercharged 6.2-liter Hemi V8 rated at an amazing 707 horsepower and 650 lb-ft of torque. It's all sent to the rear wheels through either a 6-speed manual or 8-speed automatic transmission.

Interior
Both of these two-seater sports cars have impressive interiors. Wouldn't it be special to own a 2017 Chevy Camaro emblazoned with a "Fifty" badge on the steering wheel of all of its models? And that's not all. This year's model has been designed with richer fresh design details, such as better materials, fewer seams, a big touchscreen, and digital gauges. Both driver and passenger will enjoy a comfortable ride in the front seats. While there is a back seat, it won't hold more than a purse or backpack.
Dodge decided to introduce a new interior on the Challenger a few years ago and these upgrades remain on the latest model. Driver and passenger will feel like they're in a quiet and refined luxury coupe with a high tech 7.0-inch customizable instrument cluster TFT screen. Or you can opt for an 8.4-inch touchscreen in the dash for a nifty new infotainment system with a better resolution screen and improved functionality. You can choose between a throwback-style houndstooth cloth trim or upgrade to premium leather and Alcantara synthetic suede materials. What's new is an illuminated white LED SRT logo for Hellcats on the center of the steering wheel or a red SRT logo for 392 models.
As you can see, there's a lot going on in the traditional American muscle car market. But after examining and test driving both the 2017 Chevy Camaro and the 2017 Dodge Challenger, we believe you'll be most impressed with the speed, performance, stylish design, and safety of our Camaro. This is the year to put that new 2017 Chevy Camaro in your garage.
We are currently unable to find the vehicle you were searching for in our local inventory. Please give us the exact details of your dream vehicle below to activate your customized Nationwide Patented Search.