2017 Chevy Camaro vs. 2017 Ford Mustang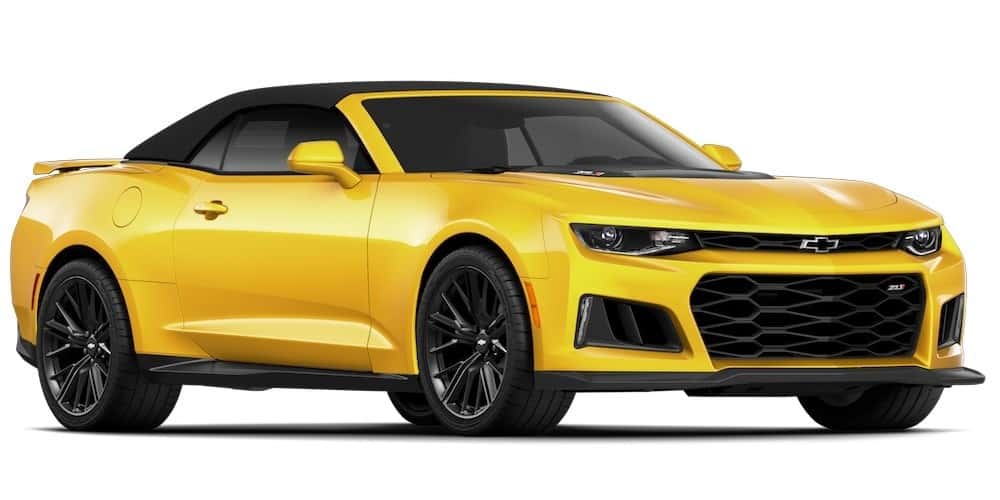 2017 Chevy Camaro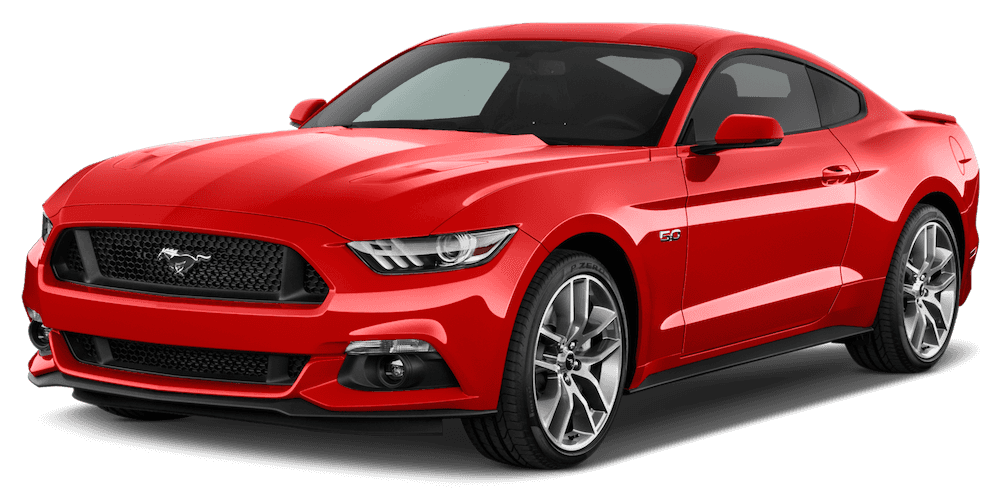 2017 Ford Mustang
31 mpg
Optimal Fuel Efficiency
30 mpg
455 lbs-ft
Torque
429 lbs-ft
Crash Response System
OnStar
None
If you've been looking for a widely-known sports car for your next vehicle purchase, you've probably been debating the 2017 Chevy Camaro vs. 2017 Ford Mustang. Both of these vehicles are perfect options, as they deliver all of the power you could possibly want.
However, when you compare the two vehicles side-by-side, you'll discover that one of the two sports car reigns supreme. If you've been eyeing an athletic sedan, see who the victor is in the competition between the 2017 Chevy Camaro vs. 2017 Ford Mustang…

Safety
We all want to remain safe when traveling behind the wheel of a vehicle, especially when that car is capable of cranking out as much power as the Camaro and Mustang. Fortunately, both vehicles are equipped with a number of trustworthy safety functions, so you'll never have to worry about your occupants' well-being.
Chevy Camaro
No one wants to dish out money on a brand new sports car and then find themselves in an accident. Fortunately, that won't be a concern when you're traveling in the 2017 Chevy Camaro, as the vehicle is chock full of reliable safety features.
If a driver does find themselves in a crash, they can rely on the eight standard air bags (including the innovative driver and front passenger knee air bags) and the "ultra-high-strength steel safety cage." If necessary, the driver can also utilize their OnStar Guidance Plan, which provides them with immediate access to the OnStar Automatic Crash Response System.
Of course, a driver shouldn't even find themselves in a crash in the first place. The StabiliTrak Electronic Stability Control System assures that the driver is maintaining their proper path, while inclusions like the Side Blind Zone Alert (with Lane Change Alert) and Rear Cross Traffic Alert can prevent devastating accidents. Meanwhile, technologies like the Rear Vision Camera and Rear Park Assist will practically eliminate those costly fender benders.
Ford Mustang
The safety functions included in the new Ford Mustang clearly aren't as advanced as those included in the Camaro, but they should still do a fine job keeping every occupant safe and secure. Inclusions like the Blind Spot Information System (with accompanying Cross-Traffic Alert) will surely play a significant role in helping drivers avoid accidents, as will the Independent Rear Suspension/Front Suspension.
Meanwhile, the Adaptive Cruise Control is an appreciated inclusion for those seeking a brief break during their commute. The system will briefly take control of your vehicle, and it can decelerate if the vehicle senses an impending stop. Even the rain-sensing wipers could logically influence safety, as it's one less thing that the driver needs to focus on. 

Performance
When you hear "Camaro" or "Mustang," you'll naturally think of performance, and there's no denying that both of these two sporty offerings provide all of the power a driver could possibly seek. However, once you begin diving into the individual specs, you'll discover that one of these vehicles' power capabilities are clearly superior.
Chevy Camaro
Camaros are known for their performance capabilities, so it shouldn't be all that surprising that the trio of engine options are capable of pumping out incredible power specs. The 2.0-liter Turbo engine is the "smallest" of the bunch, but the unit is still capable of cranking out 275 horsepower and 295 pounds-feet of torque. When you combine these two specs, drivers can anticipate a 0-to-60 mph time around 5.4 seconds (when equipped with manual transmission). Best of all, the system is surprisingly efficient, as owners can enjoy a 31 mpg fuel economy on the highway.
Next up is the 3.6-liter V6 engine, which manages to deliver an impressive 335 horsepower and 284 pounds-feet of torque, leading to an astonishing 0-to-60 mph time of 5.2 seconds. Meanwhile, thanks to inclusions like Direct Injection, Variable Valve Timing, and an available eight-speed automatic transmission (with Active Fuel Management), drivers can look forward to a 28 mpg highway fuel efficiency. Finally, the 6.2-liter V8 is the mightiest of the bunch, providing owners with 455 horsepower and 455 pounds-feet of torque, leading to a four-second 0-to-60 mph time. This unit also contains many of the same fuel-saving technologies as the 3.6-liter V6, leading to a 25 mpg efficiency (when accompanied by the six-speed manual transmission).
Ford Mustang
Similar to the Camaro, the 2017 Ford Mustang can also be equipped with multiple engine options. However, when you carefully evaluate the specifics of these individual units, you'll find that they're not nearly as capable or versatile as Chevy's offerings.
The 2.3-liter EcoBoost is for those seeking a smaller system that can still crank out power. The unit is capable of delivering 310 horsepower and 320 pounds-feet of torque, and drivers can also anticipate a respectable 30 mpg highway fuel efficiency. Surprisingly, the 3.7-liter V6 engine sees minor downgrades in those specs, as drivers should only expect around 300 horsepower, 280 pounds-feet of torque, and a 27 mpg highway fuel efficiency.
Predictably, the 5.0-liter V8 engine is the most hulking of the bunch, producing a relatively impressive 435 horsepower and 400 pounds-feet of torque. This naturally has a negative impact on efficiency, as drivers should only expect 25 mpg on the highway. There's even the 5.2-liter V8 (solely available on the Shelby GT350 version), which produces 526 horsepower and 429 pounds-feet of torque.

Technology
It's 2017, so it's only natural that you expect your new car to contain a bevy of technological amenities. Both the Camaro and Mustang deliver in this regard, but it's pretty obvious that Chevy's engineers were more focused on providing their customers with an unmatched driving experience.
Chevy Camaro
While customers are generally focused with the happenings under the Camaro's hood, they'll be equally impressed with all of the amenities that are included inside of the car. It starts with the brand's seven- or eight-inch diagonal touch-screen, which provides access to a number of useful applications. If drivers prefer, they can connect their smartphone via the Apple CarPlay and Android Auto compatibility, allowing them to access many of their gadget's basic capabilities (including the ability to make phone calls and send texts). Plus, thanks to the voice-activated controls, drivers can access any of these amenities without having to take their eyes off the road.
If drivers do decide to jam out to their favorite musical playlists via their smartphone, they'll be able to keep that gadget charged thanks to the available wireless phone charging dock. Given this inclusion, occupants won't have to finagle with all of those unnecessary wires. Meanwhile, occupants will be able to appreciate those previously-mentioned tunes via the incredible Bose premium audio system, which will provide occupants with an unmatched listening experience.
Ford Mustang
Customers will also appreciate the technological amenities that are included in the 2017 Ford Mustang, although they're clearly inferior to those provided by the 2017 Chevy Camaro. The SYNC 3 system provides similar functions as Chevy's touchscreen, allowing drivers to access their favorite radio stations or navigation applications.
Unfortunately, that's about the extent of the vehicle's technological features. The car does include the "Track Apps," which allows drivers to monitor their performance when they've racing on a track. However, for those seeking more entertainment-oriented features, you'll have better luck pursuing Chevy's Camaro.
We are currently unable to find the vehicle you were searching for in our local inventory. Please give us the exact details of your dream vehicle below to activate your customized Nationwide Patented Search.