2017 Chevy Colorado vs 2017 Nissan Frontier – Cincinnati, OH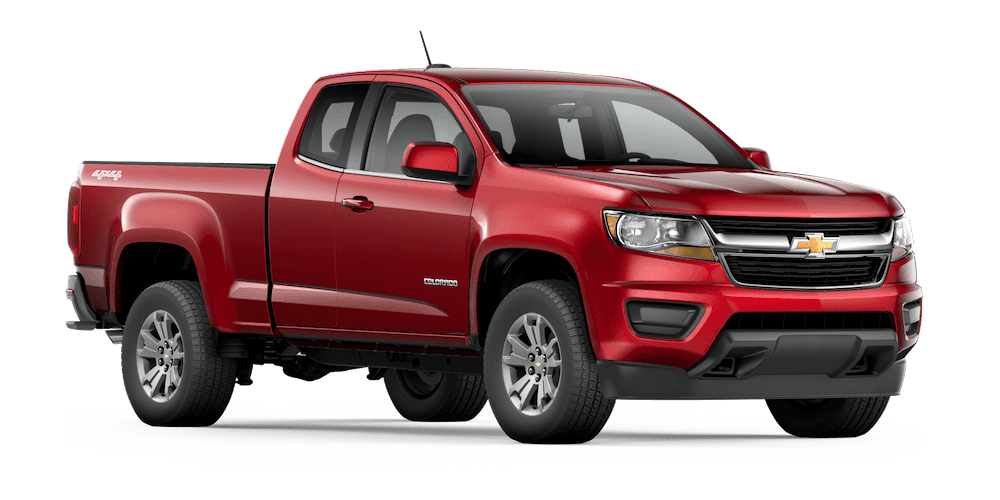 2017 Chevy Colorado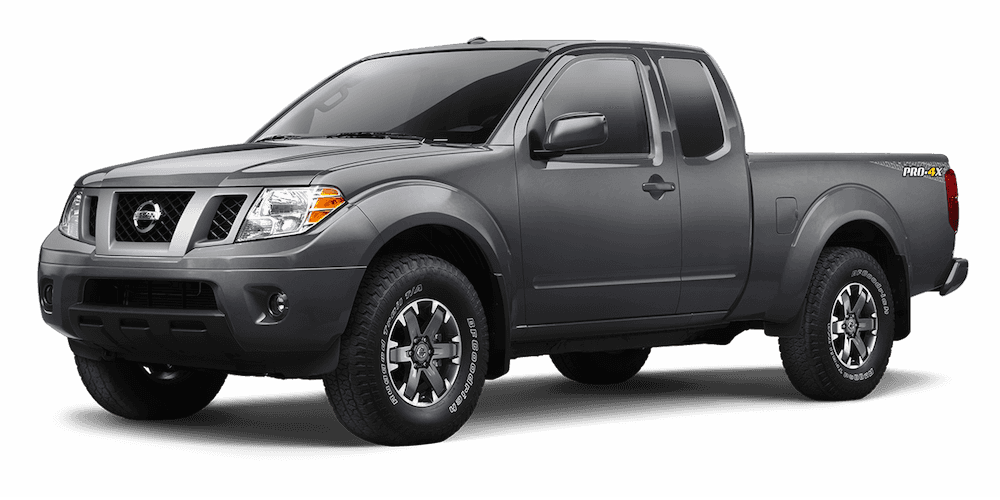 2017 Nissan Frontier
Built-In 4G LTE Wifi Hotspot
Android Auto & Apple CarPlay
Forward Collision Warning
The midsize truck market is an interesting one to consider. Vehicles like the 2017 Chevy Colorado vs 2017 Nissan Frontier in Cincinnati, OH have to please customers that are looking for full-size truck-like capability and durability, but compact sedan-like technology features. Therefore, you could most certainly call midsize trucks a niche market, with consumers looking for an experience that's just as unique. As you can see in the chart, the Colorado clearly has all three of these consumer-demanded categories covered. With a killer (and durable) design, great power and efficiency, and plenty of technological features.
Bottomline: the Colorado has everything you need for a midsize truck, and outclasses the Nissan Frontier by a long-shot.

Technology
Unfortunately, the Frontier's aging design doesn't just impact its looks. It's also quite apparent on the inside of the cabin, where there aren't many modern technology features offered. Especially when compared to the Colorado.
If you're worried about cell-phone connectivity and general electronic use, then you'll want to opt for the Colorado. It's 8.0-inch touchscreen is one of the larger ones in the class, and certainly more significant than anything the Frontier is able to offer. Not to mention, the Colorado offers support for both Android and Apple products through Android Auto/Apple CarPlay. The Frontier only has enhanced support for one.
Also, the Colorado has a built-in 4G LTE Wi-Fi hotspot as an option. Sure, you'll have pay for the data that the hotspot uses. But, you can expect to see a significant reduction in data usage on your phone plan. Especially if you have a family plan because your family won't be using up all the data on long car rides. Not to mention, the price of buying data for the hotspot costs less when compared to your phone bill. You might actually be able to reduce the data plan on your phone slightly. Finally, you and your passengers will be able to get a significantly faster internet connection. Even if it's just you in the Colorado, you'll be happy to know that using your phone for Spotify or Pandora will no longer drain the data on your phone plan.
Teen Driver technology — a suite of features that allows you to promote good driving habits for your teenager — forward collision alert, and lane departure warning, are also worth noting and features not often found on other midsize trucks.

Power and Efficiency
When it comes to the midsize truck segment, consumers tend to focus on capability and fuel-efficiency. Obviously, this is hard for automakers to try and satisfy, since capability and fuel-efficiency work against each other. Thankfully, the smaller stature of the midsize trucks don't make this an impossible undertaking. In rare cases, like with the 2017 Chevy Colorado, consumers will find a midsize truck that's able to successfully satisfy both. With best-in-class horsepower, best-in-class towing, and exceptional fuel-efficiency thanks to the diesel engine.
Engines
The 2017 Chevy Colorado has three engine options.
The first is the base 2.5-liter inline four-cylinder engine that produces 200 horsepower/191 lb.-ft. of torque. The second engine is an optional choice, and is a 3.6-liter V6 engine that creates 308 horsepower/275 lb.-ft. of torque. The final optional engine choice is a 2.8-liter turbocharged four-cylinder diesel engine that puts out (a very impressive) 181 horsepower/369 lb.-ft. of torque. This is also the only diesel engine that's still offered in the midsize truck segment. That's why the Colorado still has such an exceptional towing capacity compared to others in the class.
The 2017 Nissan Frontier only offers two engine choices: the standard 2.5-liter inline four-cylinder engine that produces 152 horsepower/171 lb.-ft. of torque, or an optional 4.0-liter six-cylinder V6 that produces 261 horsepower/281 lb.-ft. of torque.
Capability
Since the Frontier only has two engine options, this hinders its capability greatly when compared to the Colorado. Especially since the Colorado has a diesel engine, which gives it tremendous (and best-in-class) towing capability.
The Frontier is only able to tow 3,500 pounds with the 2.5-liter engine equipped, and 6,500 pounds with the V6 engine equipped. The Colorado does better, and is able to tow 3,500 pounds with the base four-cylinder engine, 7,000 pounds with its V6 engine equipped, and a best-in-class 7,700 pounds with the diesel engine.
The Frontier and Colorado might be tied at the base level, but the Colorado outperforms it with its two optional engines.
Fuel-Efficiency
Fuel-efficiency is in favor of the Colorado as well, which returns up to 20 mpg city/26 mpg highway with the 2.5-liter four-cylinder engine. The 3.6-liter V6 engine returns up to 18 mpg city/25 mpg highway. It's possible best fuel economy comes from the 2.8-liter Duramax diesel engine though, with an EPA estimated 22 mpg city/30 mpg highway. That's right, with the Colorado you're able to get 30 mpg highway from a truck.
The Nissan Frontier comes in at a possible best 19 mpg city/23 mpg highway with the base engine equipped, and 16 mpg city/23 mpg when the 4.0-liter is equipped.

Design
Another aspect of the design (besides durability) that's important to consumers is the way a midsize truck looks. Well, any car really. A vehicle is an extension of yourself, after all. So, you'll want to get one that has the right looks.
Before we discuss the looks of each one, let's jump into talking about the durability of both. The durability of the 2017 Colorado and 2017 Frontier are comparable, given they both have a very similar frame design. The Colorado and Frontier both have a fully-boxed frame, which has been the frame design for trucks. Unlike some other competitors in the class that have open c-channel designs in the back, which provide more flex, Nissan and Chevy understand the importance of having rock-solid strength and rigidity in frame designs. Open c-channel frames are more effective on big-rigs.
Both trucks also use steel in their frame, with Chevy's Colorado made out of high-strength steel, and the Nissan Frontier's F-Alpha platform made from high tensile-strength steel.
In other words, both trucks win in the durability category. So, it's merely up to the looks of each vehicle at this point.
Looks
However, it's in the looks department where the Colorado pulls ahead of the Frontier. Simply because the Frontier hasn't seen a re-design in years, and its age is really starting to show.
Compared to the sleek, modern, and (quite frankly) cool design of the Chevy Colorado, the Frontier looks like a dinosaur. It's still plagued with an awkwardly designed grilled, boring hood, and uninteresting overall body design.
Furthermore, the Frontier also looks like a full-size truck, not necessarily a good thing for this category. Why? Because, consumers are looking for something sleeker and more refined than a big and bulky design like you'd find on a Silverado, F-150, or Ram 1500. Instead, they want a design that's more unique to match this niche category that mid-size trucks fall into.
It's because of this reason alone the Colorado takes the cake in terms of design. It looks good, is made with more modern standards in mind, and has a design that consumers are looking for when it comes to midsize trucks.
We appreciate your interest in our inventory, and apologize we do not have model details displaying on the website at this time. Please fill the form out below and our team will quickly respond, or, please call us at (513) 741-1111 for more information.