2017 Chevy Colorado vs 2017 Toyota Tacoma – Cincinnati, OH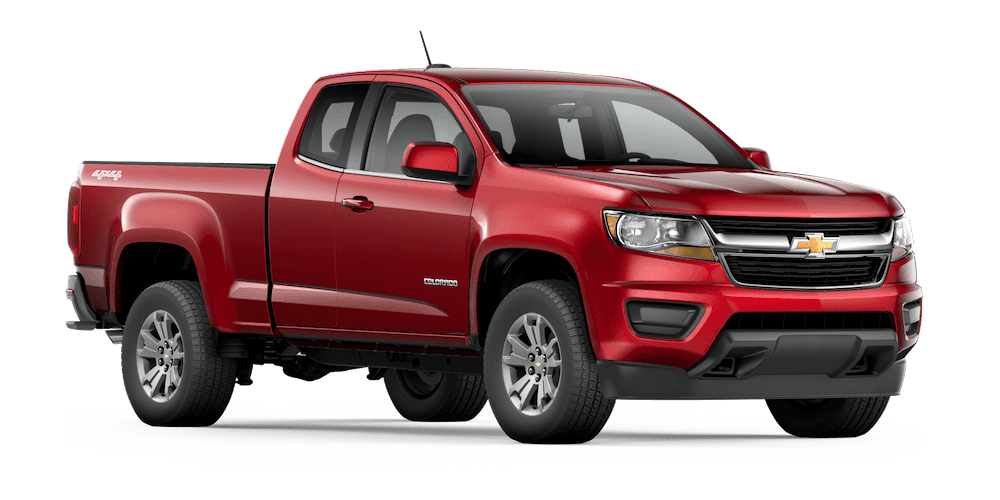 2017 Chevy Colorado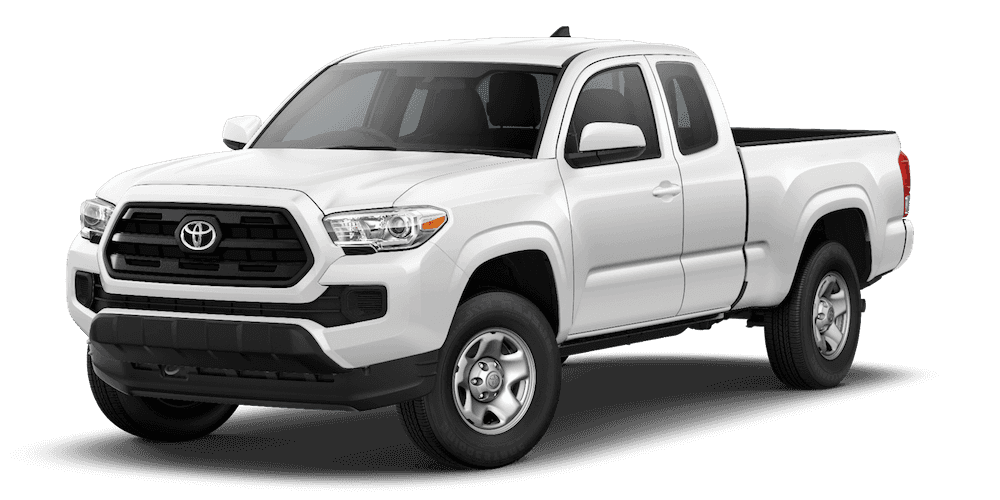 2017 Toyota Tacoma
8-inch Touchscreen
Screen Size
7-inch Touchscreen
Android Auto & Apple CarPlay
Built-In 4G LTE Wifi Hotspot
Trying to decide between a 2017 Chevy Colorado vs 2017 Toyota Tacoma in Cincinnati, OH? We have some insight into that. There are three important categories buyers need to consider when it comes to midsize trucks: design, performance, and technology. Of course, what each category represents for the buyer is going to differ compared to a full-size truck. For example, the design needs to not only be aesthetically pleasing in the midsize truck category (which both of these are), but also durable enough to endure harsh working conditions. Which means performance is still mainly focused on capability. But, buyers in this category also heavily take into consideration fuel-efficiency. In this regard, the Colorado has a one-up over the Tacoma. Finally, it's important to consider the technology you'll find in each vehicle.
Take a look at the chart to get started, then consider the three tabs for a more in-depth look at each category.

Technology
As you most likely saw in the chart, the 2017 Colorado has many more technology features when compared to the 2017 Toyota Tacoma.
For starters, the Colorado offers a built-in 4G LTE Wi-Fi hotspot. All you have to do is buy data (at a cheaper rate than your phone bill) and you can enjoy hi-speed internet connectivity for your phone, tablet, or even lap top. It opens up an endless possibility for your passengers, and even allows you to park the truck and enjoy the internet connectivity yourself. This hotspot comes courtesy of OnStar services, which also provides the Colorado with numerous other services like RemoteLink or Automatic Crash Response.
But, what good is a hi-speed internet connection if the driver can't take his or her phone and connect it to the touchscreen interface and use it on the road? That's why the Colorado's MyLink display supports both Android Auto and Apple CarPlay, while the Tacoma just provides you with Siri-Eyes Free (iPhone) connectivity.
Speaking of the touchscreen, the Colorado has a touchscreen that's one-inch larger than the Tacoma's, with the Colorado's touchscreen measuring 8 inches.

Performance
When it comes to performance in the midsize truck category, it's important to take into consideration not only the capability (primarily towing capacity) of the 2017 Chevy Colorado and 2017 Toyota Tacoma, but also the fuel-efficiency of each vehicle.
Engines
On the Colorado, you'll get a 2.5-liter inline four-cylinder engine that produces 200 horsepower/191 lb.-ft. of torque. The next engine for the Colorado is a 3.6-liter V6 that generates 308 horsepower/275 lb.-ft. of torque. It also offers a 2.8-liter turbocharged four-cylinder diesel engine that makes 181 horsepower/369 lb.-ft. of torque. It's also important to note that the Colorado is still the only midsize truck on the market to offer a diesel engine – as far as towing is concerned, it has an inherent advantage.
The Tacoma? It can only be outfitted with two engine options: the base 2.7-liter four-cylinder engine with 159 horsepower, or a 3.5-liter V6 engine that produces 278 horsepower.
Capability
Standard, the Toyota Tacoma is able to tow 3,500 pounds. With its V6 towing package equipped it can tow 6,400 pounds.
The Colorado sees some better numbers, with the base four-cylinder engine getting 3,500 pounds of towing capacity. The V6 tops out at 7,000 pounds of towing capacity, which is already beating the Tacoma's possible best towing capacity by 600 pounds. The diesel engine gives the Colorado a class-leading towing capacity of 7,700 pounds. Quite impressive for a midsize truck.
Fuel-Efficiency
The Chevy Colorado also beats the Tacoma when it comes to fuel-efficiency, returning up to 20 mpg city/26 mpg highway with the 2.5-liter four-cylinder engine. The 2.8-liter Duramax diesel engine gives it a possible-best (and class-leading) fuel economy of 22 mpg city/30 mpg highway. The 3.6-liter V6 engine gets 18 mpg city/25 mpg highway.
The Tacoma is only able to return up to a possible best of 19 mpg city/24 mpg highway when a V6 is under the hood. Base fuel-efficiency comes in at 19 mpg city/23 mpg highway when the four-cylinder engine is equipped.

Design
How a vehicle looks is going to be taken into consideration whether it's a truck, SUV, van, sedan, hatchback, crossover, or any other type of model. But in the truck category, midsize or full-size, it takes a backseat to the durability of the design. Why? Simply because without the solid construction of a durable design, a truck won't be able to work as hard.
Still, you shouldn't brush off how it looks. A vehicle is the reflection of your personality, after all. Therefore, it's important that you feel happy when driving down the road. In this regard, the 2017 Chevy Colorado and 2017 Toyota Tacoma both shine. Their designs are actually quite similar to teach other, especially the off-road oriented ones. They have almost identically shaped windshields, roofs, and windows. Even the truck bed looks the same. The only immediate and noticeable difference is the Colorado has a hood that looks a little shorter, and meets the headlights at more of an angle. Whereas the Tacoma's is bulkier. Either way, both trucks look great. It simply boils down to preference at this point.
Durability
But, when it comes to the durability of the design, I'll have to give it to the 2017 Chevy Colorado. Why? Because Toyota has this new obsession with putting open c-channel frames in the rear of their trucks, whereas GM/Chevy trucks are still using the tried and true fully-boxed frame.
Don't get me wrong, open c-channel frame designs have their place on larger trucks. But the problem is, larger trucks have a naturally bigger frame, and are carrying massive loads. Which means the increased amount of flex that an open c-channel frame provides these big-rigs with compared to a fully-boxed frame is not only appreciated, but necessary.
However, when you compare two smaller trucks like the 2017 Colorado and 2017 Tacoma, a fully-boxed frame is much preferred compared to an open c-channel frame. Here's why:
When it breaks down, a fully-boxed frame is going to provide more durability and rigidity pound-for-pound of frame when compared to an open c-channel frame. Now, it's important to note that the Tacoma actually does have a closed, full-box frame design in the front. That open c-channel design is found at the back, and provides the Tacoma with more flex when towing a trailer. This might sound good on paper, but real-world examples have proven that it's not nearly as durable or strong as a fully-boxed frame.
This is reflected in the towing capacity and overall capability of each vehicle in the performance section of this article.
We appreciate your interest in our inventory, and apologize we do not have model details displaying on the website at this time. Please fill the form out below and our team will quickly respond, or, please call us at (513) 741-1111 for more information.