2017 Chevy Malibu vs 2017 Hyundai Sonata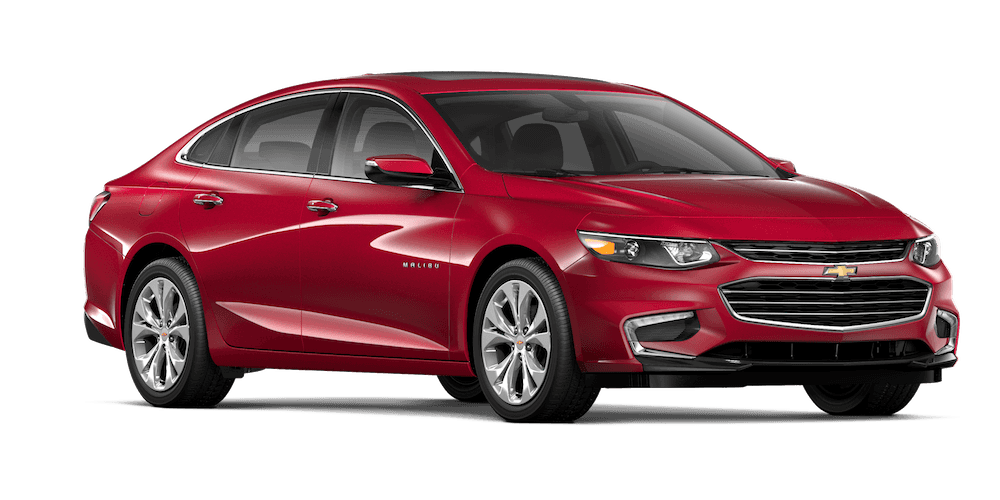 2017 Chevy Malibu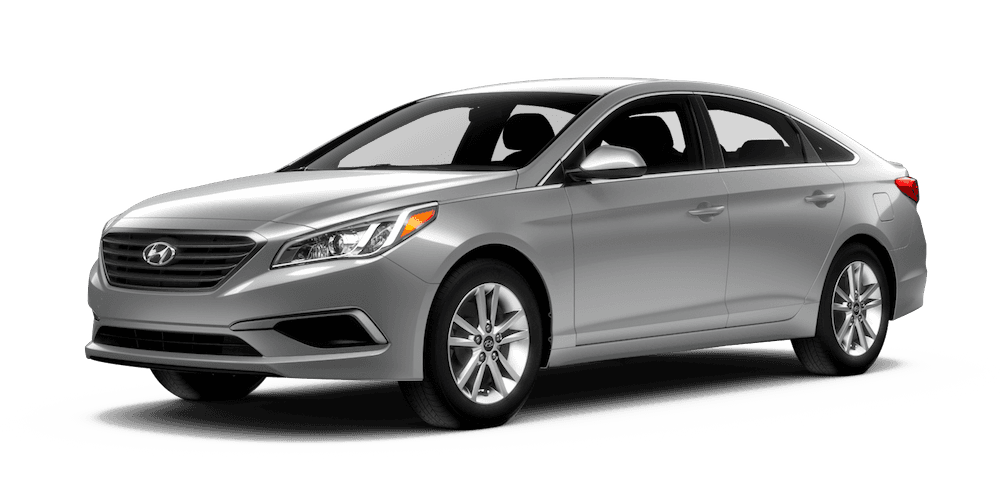 2017 Hyundai Sonata
49 MPG
City Fuel Economy
45 MPG
Apple Carplay/Android Auto Compatibility
As you're beginning your car search, you'll surely find yourself comparing similar vehicles. Well, if you're in the market for a new mid-size car, then you've presumably been weighing the 2017 Chevy Malibu vs. 2017 Hyundai Sonata. After an initial look, it'd seem like the two cars are comparable. However, when you start to dive into the performance specs, safety functions, and technological offerings, it'll become apparent that the Malibu is the optimal target…

Safety
Since you just made quite the financial investment, you surely don't want to find your new car in a wreck. Well, the Malibu and Sonata include a number of features that will help reduce the chance of an accident. However, it's Chevy commitment to protecting their occupants that gives the Malibu the edge in safety.
Chevy Malibu
Chevy's engineers did an admirable job of including a number of notable safety functions that should allow drivers to avoid accidents altogether. All of these inclusions will play a significant role in helping an operator remain out of harm's way, as systems like the Front Automatic Braking, Lane Change Alert (with Blind Zone Alert), and Lane Keep Assist could help prevent potentially devastating crashes. Meanwhile, the Front/Rear Parking Assist, Front Pedestrian Braking, Low Speed Front Automatic Braking, Rear Cross Traffic Alert, and Rear Vision Camera should reduce the likelihood of a fender bender. Perhaps the most creative inclusion is the Adaptive Cruise Control, which allows drivers to take a brief break without completely compromising safety.
In the event of a collision, occupants can rely on the vehicle's "comprehensive" air bag system, which relies on sensors to deploy the units at the proper levels. The accompanying high-strength steel safety cage is another notable inclusion, as the vehicle shouldn't be compromised during a crash. Finally, the OnStar Automatic Crash Response System will automatically connect the driver with emergency personnel, assuring that help is on its way.
Hyundai Sonata
Similar to the 2017 Chevy Malibu, the 2017 Hyundai Sonata is equipped with a number of useful safety functions that should prevent a driver from finding themselves in an accident. These inclusions probably explain why the vehicle earned a five-star safety rating from the National Highway Traffic Safety Administration and was named a Top Safety Pick by the Insurance Institute for Highway Safety.
The Automatic Emergency Braking will be especially useful when the driver is required to suddenly stop, while the Blind Spot Detection (with Rear Cross-Traffic Alert and Lane Change Assist) will provide the operator with an extra set of eyes. The Lane Departure Warning and Automatic High Beam Assist will prove invaluable when traveling on the highway, while the Rear Parking Sensors will cut down on those fender benders. In the event of an accident, the Driver's Knee Airbag (as well as the accompanying air bags) will keep the operator safe and secure.

Performance
There are a pair of attributes that consumers seek from their new engine: power and efficiency. Both Chevy and Hyundai's engineers did an excellent job of providing units that offer a unique mix of these two features, but the Malibu's accompanying specs ultimately prove superior.
Chevy Malibu
Who doesn't appreciate options? When customers opt for the 2017 Chevy Malibu, they'll have the opportunity to choose from a pair of available engine options, allowing them to prioritize either power or efficiency.
The 1.5-liter ECOTEC engine is the smallest of the two offerings, and the system predictably offers superior fuel efficiency specs. Thanks to fuel-saving technologies, including Variable Valve Timing, Direct Injection, and stop/start technology, drivers can ultimately anticipate a mighty impressive 36-mile-per-gallon highway fuel efficiency. Incredibly, the system still manages to crank an impressive 163 horsepower and 184 pounds-feet of torque.
Meanwhile, the 2.0-liter four-cylinder DOHC engine takes those power specs to another level, as drivers can anticipate a practically unmatched 250 horsepower and 260 pounds-feet of torque. Engineers did an admirable job of assuring that the unit was still mighty efficient, as inclusions like the nine-speed automatic transmission help the system deliver a 33-mile-per-gallon highway fuel efficiency. 
Hyundai Sonata
Hyundai managed to take a customer's ability to choose to a whole new level, as the Sonata can be equipped with three possible engine options. However, when you begin to dive into the specifics of these units, it's rather obvious that they're inferior to Chevy's offerings.
The 2.4-liter Inline four-cylinder engine is the standard offering, as drivers can expect an adequate 185 horsepower and 178 pounds-feet of torque. However, this particular unit really makes a name for itself via the 36-mile-per-gallon highway fuel efficiency. Meanwhile, the 1.6-liter engine manages to build on those specs, delivering 178 horsepower, 195 pounds-feet of torque, and an identical 36-mile-per-gallon highway fuel efficiency.
Finally, despite being the "smallest offering," Hyundai's 2.0-liter engine packs an incredible punch. Drivers can expect a hulking 245 horsepower and 260 pounds-feet of torque from the unit. Naturally, fuel efficiency specs suffer due to the increased power, although the 31-mile-per-gallon highway fuel efficiency is still mighty impressive. 

Technology
Who doesn't want to be entertained during a commute? The 2017 Chevy Malibu and 2017 Hyundai Sonata assure that you'll receive the optimal driving experience, making that morning commute a bit more bearable. However, at the end of the day, we'd assume that consumers will prefer the array of offerings that Chevy has to offer.
Chevy Malibu
Drivers presumably want to be entertained during their commute, and the technological offerings included in the 2017 Chevy Malibu will certainly make that a possibility. The vehicle is equipped with a number of features that drivers and passengers will appreciate during any journey. It starts with the Chevy MyLink system, which provides drivers access to an assortment of applications. If they prefer, they can connect their smartphone, thanks to the Apply CarPlay and Android Auto compatibility, meaning they can perform many of their phone's basic functions without having to look at their gadget.
Meanwhile, if drivers are going to be using their smartphone, they'll value the wireless charging dock. The 2017 Chevy Malibu even includes a built-in 4G LTE Wi-Fi connection, meaning up to seven devices can constantly have access to a wireless internet connection.
Hyundai Sonata
The Sonata's array of technological offerings are actually rather comparable to those included in the 2017 Chevy Malibu. The eight-inch touchscreen provides easy access to an assortment of applications, and drivers can also connect their smartphone to the system via the Apple CarPlay and Android Auto compatibility. Hyundai's engineers also included a useful hands-free smart trunk, which allows you to store cargo with absolute ease. Instead of having to fumble with your keys while you're holding groceries, a simple motion can now open your trunk.
Now it's time to start shopping! Those living in the Cincinnati, Ohio area should rush into McCluskey Chevrolet as soon as possible, as the sales team will guide you through the entire buying process. Before you know it, you'll be cruising on the highway in your brand-new 2017 Chevy Malibu.
We are currently unable to find the vehicle you were searching for in our local inventory. Please give us the exact details of your dream vehicle below to activate your customized Nationwide Patented Search.