2017 Chevy Malibu vs. the 2017 Toyota Camry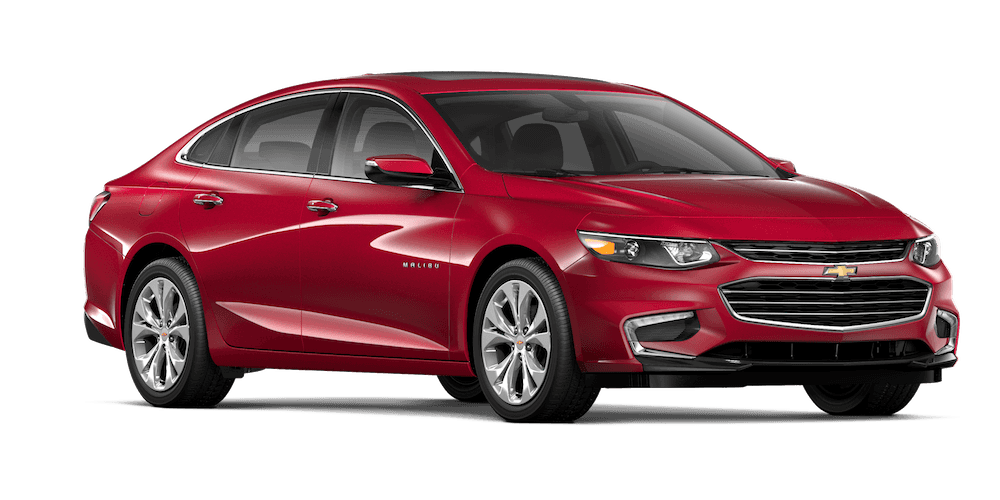 2017 Chevy Malibu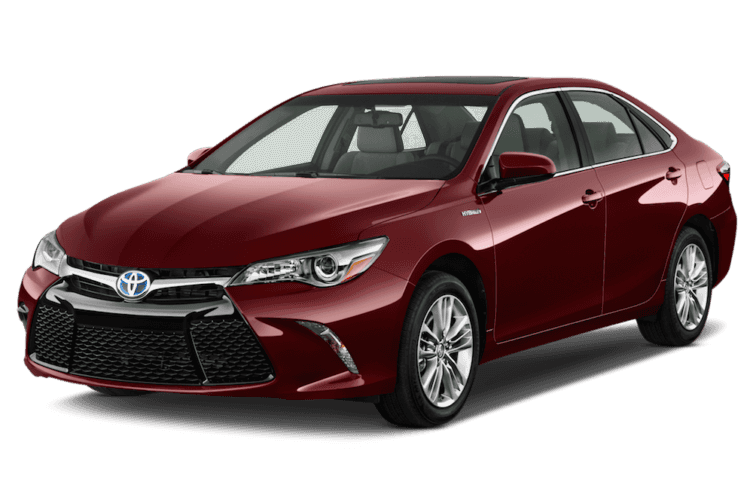 2017 Toyota Camry
49 MPG
City Fuel Economy
42 MPG
OnStar
Crash Response System
"Safety Connect"
The market for mid-size cars is seemingly getting more competitive everyday, and it can be difficult for customers to distinguish the difference between all of these offerings. If you've been exploring this segment's options, you've surely debated the merits of the 2017 Chevy Malibu vs. the 2017 Toyota Camry.
Both of the cars provide all of the attributes that you've come to expect from a brand-new car, including multiple engine offerings, comfort and entertainment features, and a wealth of safety technologies. Of course, the fact that these vehicles are so well-versed doesn't help your cause, especially if you're struggling to determine which of the cars is best for you.
Fortunately, we've provided some insight into these two rivals, and you'll quickly understand which of the two vehicles is the true cream of the crop.
There's no denying that the 2017 Chevy Malibu is the more versatile of the two offerings. For those living in the Cincinnati, Ohio area, there's no better place to purchase that new Malibu than McCluskey Chevy.

Safety
Regardless of the size of your family, you'll surely be prioritizing safety as you look for a new car. Fortunately, both the 2017 Chevy Malibu and the 2017 Toyota Camry provide all of the features and capabilities you could possibly need. The two vehicles have been designed to provide drivers with the utmost safety, but one of the car's vast amount of features automatically puts it on a higher tier.
Chevy Malibu
It's hard for rival vehicles to compete with all of the safety offerings that Chevy provides, and this certainly rings true when it comes to the 2017 Malibu. Engineers included a number of features that should keep occupants safe and secure, but the vehicle truly earns its worth with the variety of preventive safety features.
The brand offers drivers 11 available active safety technologies that will assist the driver. The list includes the Front/Rear Parking Assist, Front Pedestrian Braking, Adaptive Cruise Control, Front Automatic Braking, Low Speed Front Automatic Braking, Lane Change Alert with Side Blind Zone Alert, Lane Keep Assist, Rear Vision Camera, and Rear Cross Traffic Alert. All of these inclusions can play a significant role in keeping the Malibu and its occupants in one piece.
Toyota Camry
Toyota likes to separate their safety functions into two categories: "safety systems" and "smart safety." The "safety systems" include all of the bells and whistles you'd expect from a vehicle. For instance, the Camry provides drivers with an Advanced Airbag System that protects occupants with 10 air bags mounted around the interior. Meanwhile, the Whiplash-Injury-Lessening seats will prevent neck injuries.
The "smart safety" functions include some technological features that should prevent accidents from occurring in the first place. Inclusions like the Dynamic Radar Cruise Control, the Tire Pressure Monitor System, the Lane Departure Alert, and the backup camera will play a significant role in maintaining your vehicle's new condition. Meanwhile, the Pre-Collision System (with Dynamic Radar Cruise Control) should keep you out of trouble, but the Safety Connect unit means in the event of a collision, you'll be in touch with emergency assistance in no time.

Performance
Back in the day, mid-size car customers didn't have a whole lot of choices when it came to engine options. Often, these cars were equipped with one single unit, so buyers had to be content with the standard option.
Nowadays, drivers seemingly have unlimited options when it comes to their car engines. The 2017 Chevy Malibu and the 2017 Toyota Camry both provide their customers with a number of versatile options, meaning these potential buyers can zero in on efficiency, power, or a combination of the two attributes.
Of course, one of these two vehicles stands above the other when it comes to engine capabilities.
Chevy Malibu
We all love options, and customers will have several engine offerings that they can choose from if they opt for the 2017 Chevy Malibu. While some rival brands may cater their engines to provide either power or efficiency, Chevy did a respectable job of providing their customers with a well-rounded system.
The 1.8-liter hybrid engine may provide the most impressive spec of them all, as drivers can rely on the 49 mile per gallon city fuel efficiency (which they can meticulously monitor thanks to the inclusion of the Drive Efficiency Gauge). Meanwhile, the 2.0-liter turbocharged ECOTEC engine is for those who are seeking the utmost power, as the unit combines with the nine-speed automatic transmission to provide drivers with 240 horsepower. Finally, the 1.5-liter ECOTEC engine provides a combination of these two attributes, as drivers can access both the system's power (160 horsepower, 184 pounds-feet of torque) and efficiency (36 highway miles per gallon).
Toyota Camry
Similar to the Chevy Malibu, Toyota also provides drivers with a trio of engine options when it comes to the 2017 Camry. Each of these offerings is impressive in regards to one particular attribute, but you're unlikely to find the versatility that the Malibu's engines provide.
The 2.5-liter VVT-i engine skimps on power, providing drivers with only 178 horsepower and 170 pounds-feet of torque. Fortunately, the unit's saving grace is the fuel economy, as drivers can expect a 33 mile per gallon economy while traveling on the highway. Meanwhile, the 3.5-liter V6 engine is the option for those seeking power, as drivers can expect a modest 268 horsepower and 248 pounds-feet of torque (as well as a 30 mile per gallon highway fuel efficiency). Finally, thanks to the inclusion of the EV and ECO Mode technology, drivers can expect premier efficiency from the 2.5-liter hybrid option. The vehicle delivers an impressive 42 mile per gallon city fuel economy, as well as an equally-impressive 200 horsepower.

Interior
Nobody wants a boring, uncomfortable commute. Well, this won't be an issue if you opt for either the 2017 Chevy Malibu or the 2017 Toyota Camry. Both of the vehicles include a number of features that will improve the car's overall ride quality. Whether you're enjoying heated front seats or an extensive infotainment system, we're sure you'll be content as you're traveling in your new mid-size car.
Chevy Malibu
The Malibu contains a number of interior features that will undoubtedly improve the overall driving experience. A wireless charging system, for example, will eliminate any of the anxiety that accompanies a dying smartphone, while the available built-in 4G LTE Wi-Fi will allow occupants to stay connected to the internet at all times.
Predictably, drivers will be most impressed with the Chevy MyLink system, which allows drivers or passengers to seamlessly connect their smartphone to the infotainment center. As a result, drivers can easily access their preferred music and navigation application, and this system even allows drivers to make phone calls. This impressive technology will be applicable even when you're not operating the vehicle, as the myChevrolet Mobile Application lets drivers monitor and manipulate their Malibu remotely.
Toyota Camry
You can sit back and relax whether you're a passenger or you're operating the 2017 Toyota Camry. The eight-way power-adjustable heated driver's seat will be especially useful during those cold winter months, and drivers won't have to fumble around with their ideal seat setting. The moonroof is another perk, inspiring drivers to easily access the peaceful fresh air with a simple push of a button.
The interior also includes a number of technological features that should keep all of the occupants entertained. The Entune App Suite provides drivers with a plethora of applications, like Pandora or iHeartRadio. Occupants can even make restaurant reservations via OpenTable or order movie tickets via MovieTickets.com. If drivers prefer to enjoy their favorite tunes, they'll be able to appreciate the audio coming from the JBL GreenEdge audio system.