2017 Chevy Trax vs 2017 Honda HR-V – Cincinnati OH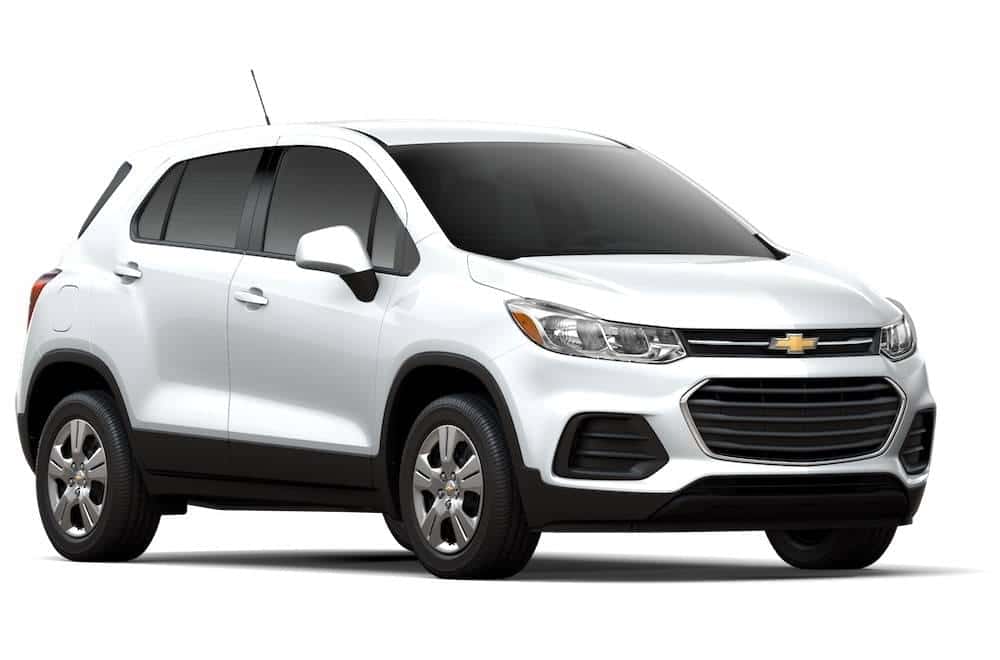 2017 Chevy Trax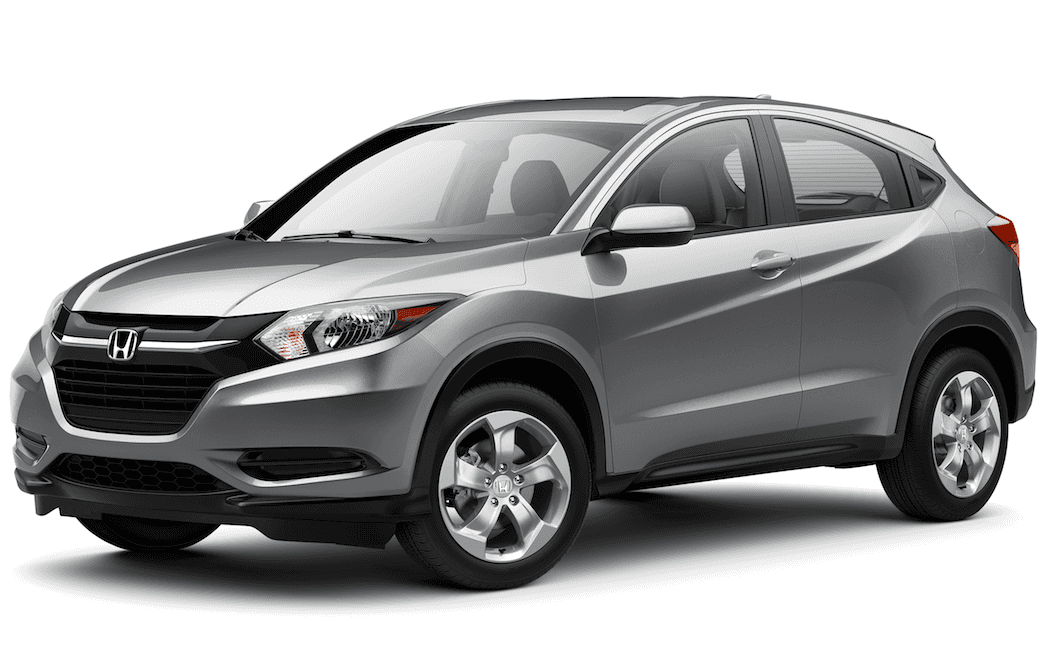 2017 Honda HR-V
138 hp
Top Horsepower
141 hp
33 mpg
Non-Hybrid Fuel Economy
33 mpg
OnStar Automatic Crash Response
Compact SUVs are getting more and more comfortable, as drivers appreciate the unique combination of ruggedness along with size and efficiency. Well, if you've been searching for a new vehicle, you've probably come to the conclusion that Chevy and Honda both produce ideal targets.
If you've made some progress during your car search, you've probably started to debate the 2017 Chevy Trax vs 2017 Honda HR-V in Cincinnati, Ohio. Both of the vehicles are remarkably similar, delivering all of the attributes you've come to expect from these types of rides. However, it's evident that Chevy's product is on a much higher tier due to their vast and innovative offerings.
If you've been debating the 2017 Chevy Trax vs. 2017 Honda HR-V in Cincinnati, OH, then it's in your best interest to dive in and see how these two SUVs fair side-by-side. Once you've seen how these SUVs stack up against each other, you'll understand which vehicle you should be pursuing…

Safety
SUVs are generally regarded as some of the most rugged vehicles on the road, but some of these vehicles don't deliver the safety capabilities that you'd generally expect. Fortunately, both the Trax and the HR-V include a number of amenities that should keep occupants out of harm's ways. This way, you won't only be able to assure the safety of the vehicle's passengers, but you can also maintain that "new" condition of your recent purchase.
Chevy Trax
Just because the Trax is smaller than a typical SUV, it doesn't mean that its stature will compromise your safety. Rather, Chevy added a host of protective safety functions that should keep all of the vehicle's occupants safe and secure. The 10 air bags will provide the necessary amount of cushion, while the high-strength steel safety cage should protect everyone's safety. If the driver does find themselves in an accident, the OnStar Automatic Crash Response system connects the operator with an OnStar Advisor, who can subsequently send emergency personnel to the driver's current location.
Fortunately, there are a number of preventative safety features that should help you avoid an accident in the first place. For instance, the available Side Blind Zone Alert provides an extra set of eyes, while the Rear Cross Traffic Alert can alert you of any object that may come across your path as you're reversing. The Forward Collision Alert is an especially useful feature, as the system will alert the driver via audible and visual cues if they're approaching another vehicle at too great of a speed. If an impact seems imminent, the vehicle will automatically apply the breaks to lessen or prevent the collision.
Honda HR-V
Drivers won't have to worry about their well-being when traveling behind the wheel of the HR-V. Thanks to the vehicle's solid body structure (which includes a high-strength steel body construction), occupant's well-being should be all but assured during a collision. Meanwhile, inclusions like the daytime running lights should make it even easier for your fellow drivers to notice you on those dark, stormy days.
Of course, like many vehicles, the Honda HR-V also includes a number of amenities that will help them prevent those accidents from occurring in the first place. The Vehicle Stability Assist includes a number of features (like Traction Control) that will help counter any adverse road conditions. Meanwhile, the multi-view rearview camera allows drivers to monitor everything that is happening behind their vehicle, thus avoiding those inconvenient fender benders.

Performance
Drivers shouldn't expect a whole lot of power from their crossover SUV. However, since these vehicles are a bit smaller, these car buyers should be anticipating excellent fuel efficiency. Engineers over at Chevy and Honda did an admirable job of including this latter attribute, but they also looked to include some muscle to their products, as well. While the specs certainly aren't anything to write home about, both the Trax and HR-V should be able to deliver all of the power a driver could possibly need.
Chevy Trax
Car buyers certainly like options when they're searching for a new vehicle, but they'll be completely satisfied with the 2017 Chevy Trax's lone engine. The 1.4-liter turbocharged ECOTEC engine delivers all of the efficiency and power a driver could possibly be seeking. The unit can crank out an impressive 138 horsepower and 148 pounds-feet of torque, and that latter number can be influenced by the engine's incredible RPM range. Meanwhile, thanks to inclusions like Variable Valve Timing and multi-port fuel injection, drivers can expect an impressive 33 mile per gallon highway fuel efficiency.
Honda HR-V
Similar to the Chevy Trax, Honda only provides customers with one engine option when they opt for the 2017 HR-V. However, this lone engine doesn't deliver nearly the same capabilities as its rival.
The 1.8-liter engine is able to crank out a respectable 141 horsepower and 127 pounds-feet of torque. Fuel efficiency is dependent on the accompanying transmission choice, but all of the specs tend to be respectable. When equipped with the six-speed manual transmission, drivers can expect a highway efficiency that's lingering around 33 miles per gallon. Meanwhile, when accompanied by the two-wheel-drive continuously variable transmission, drivers can expect a 34 mile per gallon highway fuel efficiency.

Interior
When interacting with their new SUV, drivers will presumably be spending most of their time inside the actual vehicle. As a result, these car buyers should expect an abundance of features that will both entertain and keep them comfortable.
Prospective drivers won't have to look very hard if they opt for either the 2017 Chevy Trax or the 2017 Honda HR-V. Both of the vehicles include a number of innovative technologies that will make those long commutes or road trips a lot more bearable.
Chevy Trax
Fortunately, the Chevy Trax undoubtedly delivers the two attributes you've been seeking in your new SUV. The vehicle provides a whole lot of cargo room, including a maximum 48.4-cubic-feet (18.7-cubic-feet behind the rear seat). Therefore, owners won't have any issue fitting luggage or cargo into their new ride.
When it comes to entertainment, drivers can spend their time enjoying the Apple CarPlay or Android Auto compatibility, which allows you to seamlessly connect your smartphone to your vehicle. If drivers need to complete any work, they can rely on the 4G LTE Wi-Fi, providing them with a reliable wireless connection to the internet.
Honda HR-V
Honda's Simply Smart technology will play a significant role in boosting the driver's enjoyment of their new ride. The Display Audio interface allows occupants to access whatever application they need, whether it be radio or even navigation. The large tablet-like screen is incredibly easy to access, and drivers will soon be able to choose their preferred application without taking their eyes off the road.
Meanwhile, the CR-V includes a number of features that will boost comfort. The Automatic Climate Control system allows each passenger to set their ideal temperature, while the heated seats will allow you to escape the cold on those winter mornings. Alternatively, during those warmer months, occupants will surely appreciate the fresh air coming from the One-Touch Power Moonroof.