2017 Chevy Trax vs 2017 Kia Soul – Cincinnati OH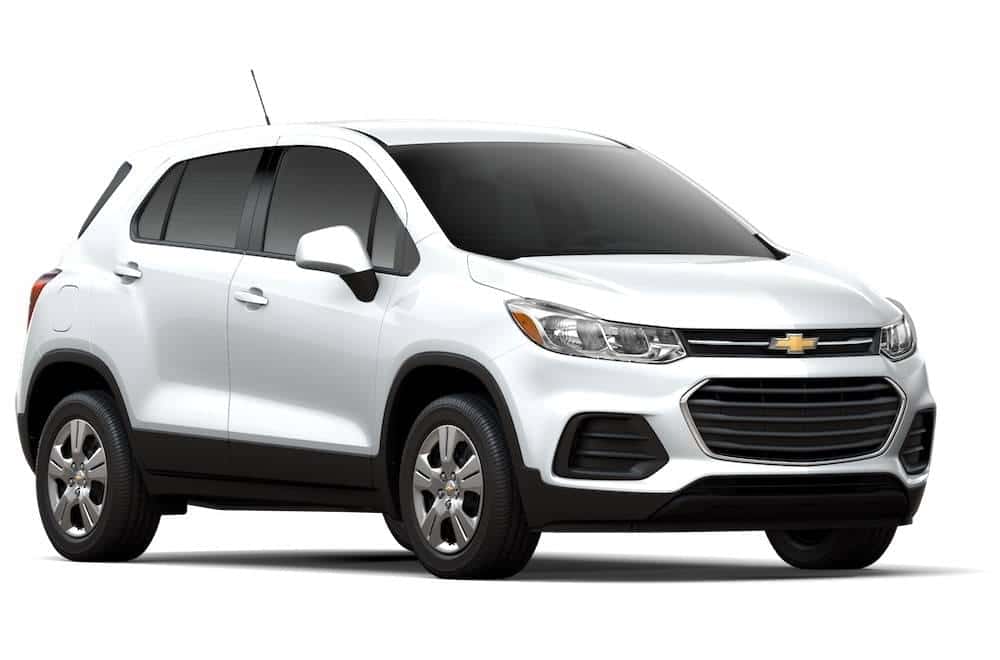 2017 Chevy Trax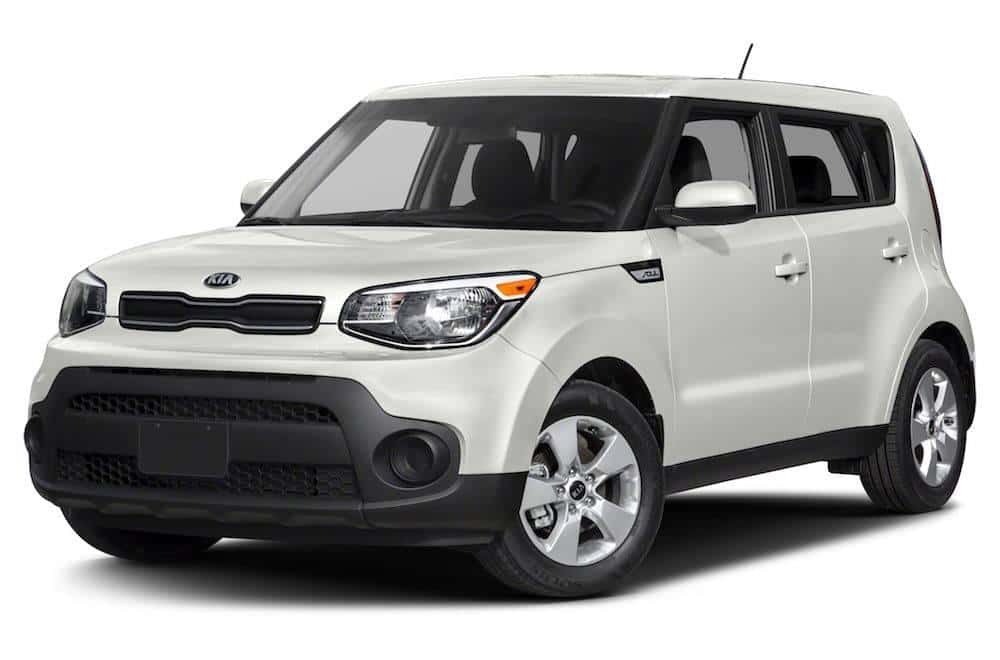 2017 Kia Soul
138 hp
Top Horsepower
130 hp
33 mpg
Non-Hybrid Fuel Economy
30 mpg
Apple CarPlay/Android Auto
Do you find that SUVs are just a bit too large for your liking? In that case, it might be in your best interest to switch your focus to the various compact SUV options that are currently flooding the industry. Once you've started to do some research, you'll quickly start to debate the 2017 Chevy Trax vs. the 2017 Kia Soul in Cincinnati, Ohio.
Both of these compact SUVs are excellent choices, especially for those with families. The various safety capabilities make these models two of the safest options in the class, assuring each occupant's well-being. The various technological features will prove appreciated enhancements, although the large discrepancy in engine capabilities puts one of these available vehicles on a much higher tier.
Instead of wasting time debating the 2017 Chevy Trax vs. the 2017 Kia Soul in Cincinnati, Ohio, refer to this guide to get some clarity on which vehicle you should be opting for…

Safety
Both the 2017 Chevy Trax and the 2017 Kia Soul deliver all of the safety features that a customer could possibly desire. Their preventive offerings should play a significant role in helping drivers avoid accidents, while the protective features will assure each occupant's safety.
Chevy Trax
The Chevy Trax isn't as hulking as your typical SUV, but this doesn't mean that safety is compromised in any way. Rather, the brand included a number of safety capabilities that should keep each occupant safe and secure.
Protective safety features include ten air bags and a high-strength steel safety cage, a pair that should keep each occupant out of harm's way during a collision. Meanwhile, the available OnStar Automatic Crash Response system will immediately connect the driver with an OnStar advisor, who can subsequently summon any necessary emergency personnel.
Of course, it's unlikely that a driver even finds themselves in a collision in the first place. Features like the available Side Blind Zone Alert, Rear Cross Traffic Alert, and Forward Collision Alert (with the accompanying Lane Departure Warning) should play a significant role in reducing both collisions and minor fender benders.
Kia Soul
If there's one aspect of the 2017 Kia Soul that you can commend, it's the number of safety offerings. For starters, the vehicle was built to withstand and overcome any collision. The various air bags are accompanied by sensors, meaning they'll only deploy with the necessary amount of power. The exterior crumple zones will help to absorb the energy that was generated during a collision, while the Lower Anchors and Tethers for Children (LATCH) system will keep those younger occupants secured in their seats.
The vehicle is also equipped with a number of useful preventive safety features, allowing drivers to avoid accidents. Inclusions like Electronic Stability Control and Vehicle Stability Management will assure that you're maintaining your desired path, while the Antilock Braking System and Brake Assist System lead to maximum stoppage power.

Performance
There are a variety of reasons why a customer may pursue a new SUV, but there's no denying that every potential buyer is surely investigating all of the power lingering under the hood. The 2017 Chevy Trax delivers an extraordinary amount of muscle for a smaller SUV, as well as unexpected fuel efficiency specs. Meanwhile, the 2017 Kia Soul tries to entice customers with three engine offerings… but each of these options is underwhelming, to say the least.
Chevy Trax
The 2017 Chevy Trax's engine isn't known for its power, but that doesn't mean the unit isn't capable of delivering an impressive amount of muscle. The 1.4-liter ECOTEC turbocharged engine pumps out a respectable 138 horsepower and 148 pounds-feet of torque, which should be more than enough power to overcome any road conditions. Meanwhile, thanks to the inclusion of the six-speed automatic transmission and a number of fuel-saving technologies (including Variable Valve Timing and multi-port fuel injectors), drivers can also anticipate an incredible 33 miles per gallon on the highway. This means drivers won't only be able to zoom past their fellow drivers, but they also won't be required to make constant pitstops at the gas station.
Kia Soul
Occasionally, it's apparent that some engineers overextended themselves in an attempt to offer customers multiple engine options. That's obviously the case with the 2017 Kia Soul. While the vehicle valiantly provides customers with three engine offerings, the accompanying specs suffer across the board.
The 1.6-liter Inline 4 engine is the smallest of the bunch, with the system pumping out an underwhelming 130 horsepower and 118 pounds-feet of torque. Despite the lack of power, the engine also skimps on the fuel economy, as drivers should only anticipate 30 miles per gallon on the highway. The 2.0-liter Inline 4 engine provides slight upgrades to those specs, including 161 horsepower, 151 pounds-feet of torque, and a 30 mile per gallon highway fuel efficiency. Finally, the 1.6-liter turbocharged Inline 4 engine delivers the best specs among the trio of offerings, including 161 horsepower and 150 pounds-feet of torque. The system also delivers a 31 mile per gallon highway fuel efficiency.

Technology
It is 2017, so you should expect innovative technology from your new SUV purchase. Well, you'll certainly be happy with all of the 2017 Chevy Trax's innovative amenities. These inclusions can improve the entire driving experience thanks to the entertainment and convenience offerings. The 2017 Kia Soul offers similar technological features, but the offerings aren't as vast as the alternative option.
Chevy Trax
Despite being less expensive than a standard SUV, the 2017 Chevy Trax is still chock full of innovative technological features. It starts with the brand's seven-inch diagonal color touch-screen. The system is incredibly easy to use, and drivers can access a number of useful applications that will assist them during their journey.
Meanwhile, thanks to the Apple CarPlay and Android Auto compatibility, occupants can easily connect their smartphone to this system. This doesn't mean that passengers can only enjoy their preferred playlists; they can also send text messages, access their preferred navigation system, and refer to their calendar.
Despite all of these technological inclusions, customers will be most enticed by the vehicle's available 4G LTE Wi-Fi. With the ability to connect up to seven devices, all of your passengers will appreciate the consistent and reliable wireless internet connection.
Kia Soul
The 2017 Kia Soul delivers a similar infotainment system as the 2017 Chevy Trax. The eight-inch touch-screen provides access to a number of different applications, and the Apple CarPlay/Android Auto compatibility means you can also connect your smartphone.
Unfortunately, that's about the extent of the vehicle's technological offerings. The vehicle does include a 4.3-inch LCD display, which will conveniently provide essential information directly to your dashboard.
It's rather obvious that the 2017 Chevy Trax is the superior option. Now, it's time to start shopping for this compact SUV. If you live in the Cincinnati, Ohio area, you should be visiting McCluskey Chevrolet as soon as possible. Their helpful sales team will guide you through the entire process, and you'll soon be driving off the lot in your brand new 2017 Chevy Trax.