2017 Chevy Trax vs 2017 Nissan Juke – Cincinnati OH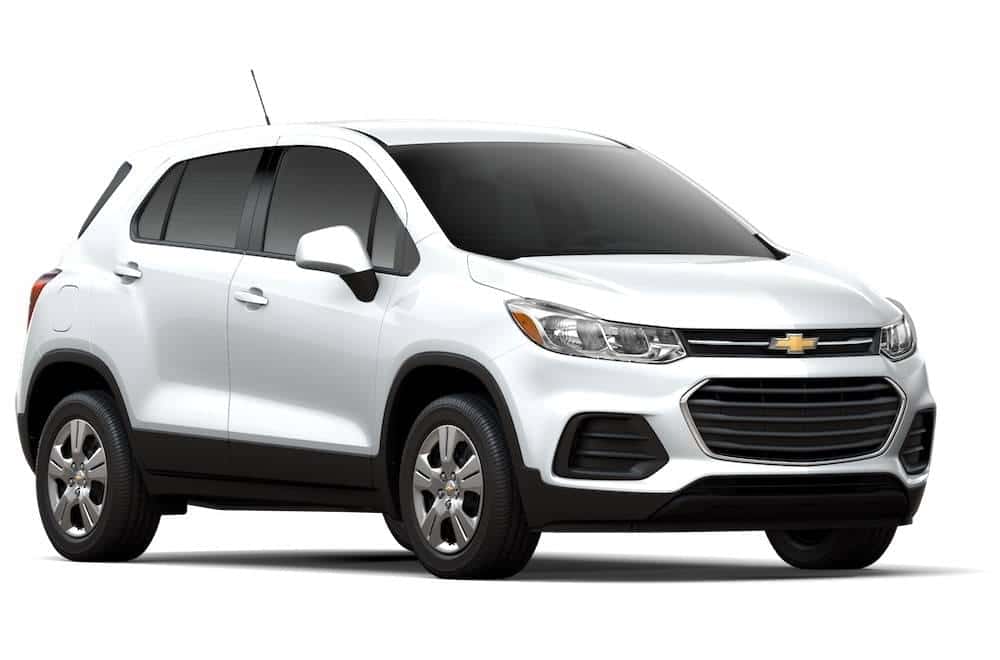 2017 Chevy Trax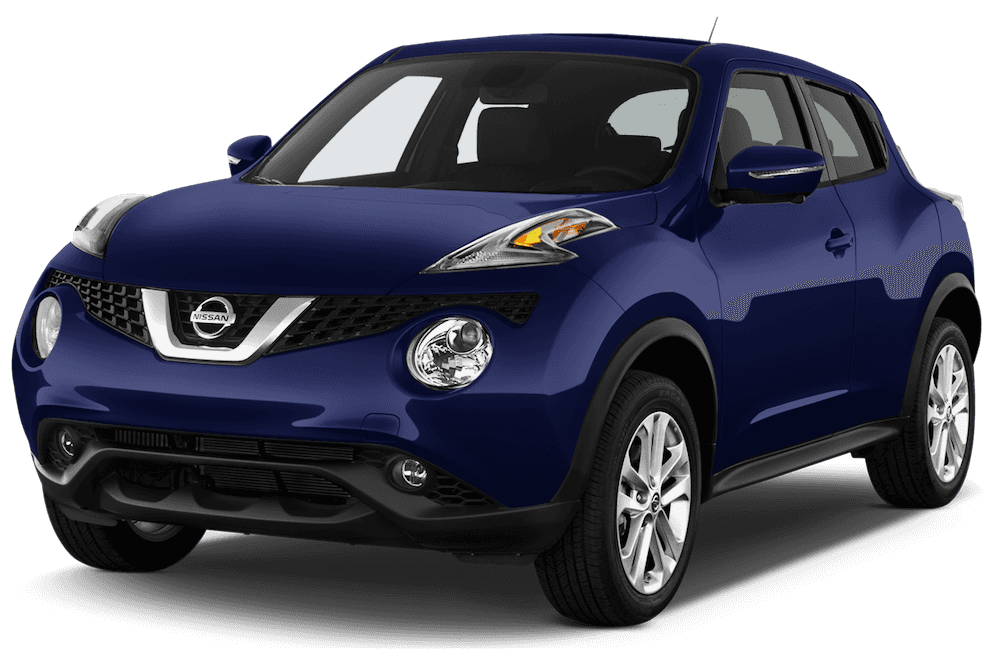 2017 Nissan Juke
138 hp
Top Horsepower
188 hp
33 mpg
Non-Hybrid Fuel Economy
32 mpg
OnStar Automatic Crash Response
Electronic Brake Force Distribution
What's your next SUV going to be? This decision can be rather difficult considering the assortment of options in the segment. However, if you're seeking powerful and efficient engines, enjoyable interiors, and trustworthy safety capabilities, then you'll surely start to debate whether you should opt for the 2017 Chevy Trax vs the 2017 Nissan Juke in Cincinnati, Ohio. Both of these vehicles provide all of the attributes that drivers have been looking for… although one of these SUVs clearly stands out.
Before you start to debate the merits of the 2017 Chevy Trax vs. the 2017 Nissan Juke in Cincinnati, Ohio, see what each of these impressive SUVs can provide…

Safety
You'll be dishing out thousands of dollars on your new SUV, so you want to maintain the "like-new" condition of that vehicle. Fortunately, thanks to the array of safety features available in the 2017 Chevy Trax, that will be a distinct possibility. The 2017 Nissan Juke can't necessarily promise the same assurances, although the SUV also contains a number of useful safety features.
Chevy Trax
Drivers will never have to worry about their safety when they're behind the wheel of the 2017 Chevy Trax. That's because the SUV's engineers included a high-strength steel safety cage, which should keep all of the vehicle's occupants secure during an accident. Meanwhile, the 10 air bags will also play a significant role in protecting passengers during a crash. If a driver does encounter a troublesome situation, they can rely on the OnStar Automatic Crash Response system to send emergency help.
The Trax's protective safety features decrease the chance that a driver even has to deal with an accident. Technologies like the Rear Cross Traffic Alert will prevent fender benders, as drivers can anticipate an object that's about to cross behind the SUV. Meanwhile, the Forward Collision alert will notify the driver if they're approaching a stationary object too quickly, and it can even apply the brakes if necessary.
Nissan Juke
The Juke includes a number of features that should keep occupants protected. The Advanced Air Bag System and the supplemental air bags should provide passengers with the proper amount of cushion, while the front-seat Active Head Restraints are intended to prevent neck injuries. Perhaps the most notable inclusion is the Lower Anchors and Tethers for Children (LATCH) system, which provides those younger passengers with additional reinforcements.
Of course, drivers shouldn't find themselves in an accident, anyway. Technologies like Vehicle Dynamic Control and Traction Control System should allow drivers to stay in complete control, while the Anti-lock Braking System and Electronic Brake Force Distribution (and Brake Assist) system will be especially important when you're driving in dangerous conditions.

Performance
Options aren't everything. While the 2017 Nissan Juke provides their customers with a pair of engine offerings, neither of the units provide the power or efficiency that the Chevy Trax's 1.4-liter turbocharged engine provides. For those seeking a unique combination of muscle and fuel economy, you won't have to look any further than Chevy's newest SUV.
Chevy Trax
The new SUV may only include one engine, but drivers will surely be happy with everything this motor can deliver. The impressive and capable 1.4-liter turbocharged engine pumps out a commendable 138 horsepower and 148 pounds-feet of torque. The Trax is a relatively large vehicle, but that should be more than enough power to keep you cruising on the highway. However, perhaps the most impressive number comes via the vehicle's noteworthy 33 mile per gallon highway fuel efficiency. The Chevy Trax is capable of delivering these numbers thanks to the Variable Valve Timing and multi-port fuel injection system.
Nissan Juke
Unlike the 2017 Chevy Trax, the Nissan Juke provides their customers with a pair of engine options. However, the motors aren't nearly as impressive as the single Chevy offering.
The 1.6-liter turbocharged engine is capable of pumping out a solid 188 horsepower and 177 pounds-feet of torque, which are rather impressive numbers for a smaller SUV. Meanwhile, thanks to innovative technologies like Direct Injection, drivers can also expect a 32 mile per gallon highway fuel efficiency.
For those who opt for the Nismo RS version of the SUV, they'll be able to appreciate the capabilities of the 16-valve turbocharged four-cylinder engine. The system deliver 215 horsepower and 210 pounds-feet of torque, while drivers can also expect a less-than-stellar 31 mile per gallon highway fuel efficiency.

Interior
When all is said and done, SUV owners will be spending most of their time inside their new vehicle. Therefore, these car buyers will require an assortment of amenities that will make any trip a lot more enjoyable. Fortunately, both the 2017 Chevy Trax and the 2017 Nissan Juke deliver!
The Trax's engineers seemed to have focused in on technology, as the SUV is chock full of amenities like smartphone compatibility and wireless internet. Meanwhile, the abundance of cargo room makes it incredibly easy to fit any luggage or equipment. The Juke provides similar amenities, although the list of features and applicable specs are a tier below those of the Trax.
Chevy Trax
Roominess and technology are generally the two main attributes that drivers specifically seek from a new SUV, and there's no doubt that the Trax delivers these two major features. The interior provides owners with 48.4-cubic-feet of cargo room, which should be more than enough space to fit all of your luggage. Even the 18.7-cubic-feet of room behind the third row should be a sufficient amount to fit any school projects or luggage.
Of course, much like Chevy's other assorted vehicles, the Trax also includes an array of technical features. The infotainment system allows drivers to seamlessly connect their iPhone or Android smartphone, meaning they can safely access many of their phone's basic capabilities. For those who might need to complete some work while they're on a road trip, the 4G LTE Wi-Fi promises a strong wireless internet connection.
Nissan Juke
This SUV's "command center" is piloted by the NissanConnect system, which provides drivers with an extensive navigation unit and a host of applications. For instance, the accompanying SiriusXM Traffic and Travel Link will alert the driver of any holdups on the highway, and they can also monitor the impending weather reports. Thanks to the Siri Eyes Free technology, drivers can access all of these conveniences via the sound of their voice.
While all of these technological inclusions are appreciated, the Juke isn't capable of delivering vast interior room. Since the vehicle only provides room for up to five occupants, the Juke isn't a realistic option for larger families. Meanwhile, the vehicle can only provide 35.9-cubic-feet of space when the rear seats are hidden, and this is reduced to only 10.5-cubic-feet of space when those seats are in place.