4 Reasons Why You Should Care Where You Buy Your Next New Car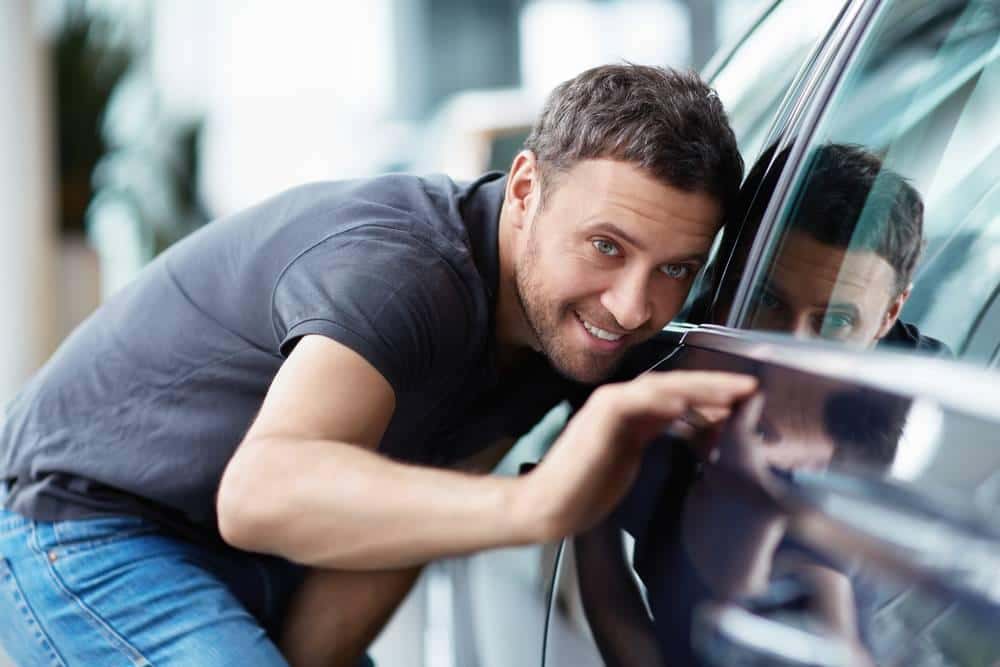 Are you in the market for a new car, but confused as to where you should start the process? About the only thing you do know is that you want to purchase a brand new vehicle, and have even narrowed down your search to an exact make and model. As awesome as that is, it is only half the battle when it comes to car shopping. Too many new car buyers end up choosing a dealership based on the inventory they have on hand, rather than take the time to research what other people have to say about their personal experience with the location. As tempting as it can be to jump on a new vehicle purchase simply because it's quick and easy, it can end up hurting you down the road. Whether you are looking to purchase a new Ford SUV, or want to find a good quality Chevrolet, dealership choice is paramount to ending up with a positive overall experience
What Makes or Breaks a Car Dealership
Let's be honest – car dealerships aren't widely known for their fabulous reputations when it comes to customer satisfaction. While this is an unfortunate reputation given to the entire car dealership industry, it wasn't earned by every new and used car dealership in the United States. A few bad apples have made their irreversible mark on an otherwise righteous industry, causing buyers to be extra cautious when embarking on a car buying journey. As much as we would like to say that this bad reputation is the result of complete fabrication, the fact is that a good number of dealerships around the country practice unsavory sales techniques that are giving the rest of the industry a bad name. Realizing that not every car dealership is bad is the first step to finding a good one to buy a new vehicle from.
Four Reasons Why It Matters Where You Buy Your Car
Once you accept the fact that not all car dealerships are bad, you can move onto finding one that is good for your personal needs. For every handful of bad car dealers, there are a few good ones to choose from. Taking the time to research real customer reviews, experiences, and how an individual location conducts the daily operation of their business, can mean the difference between an incredible new car purchase, and a complete and total nightmare. Take a look at four of the most compelling reasons to do your due diligence prior to heading blindly into a new car transaction.
Protect Your Money: Buying a car is likely one of the most expensive purchases you will make in your lifetime. Taking the time to research each location prior to purchase is the best way to protect your hard earned money. It doesn't matter if you are buying your car outright, financing it through a third-party lender, or leasing it through the manufacturer – protecting your money should be the biggest priority when finding a new car dealership. Dealerships with lesser reputations are regularly known for price inflation, hidden costs, and tacking on unneeded extras disguised as necessary. Bottom line – take the few extra days or weeks to find a dealership you are comfortable with. Buyer's remorse is a very real thing, and not something car shoppers should end up experiencing.
Protect Your Principles: When you are faced with choosing between a dealership that is known for providing sketchy customer service, and one that is highly reputable and recommended by friends and family – the choice should be clear. Unfortunately, those lesser dealers typically entice shoppers into their showrooms with rock-bottom pricing on the same vehicles that more distinguished dealerships offer for a higher price. While those initial numbers may be tempting, don't let them sway you. Nine times out of ten, those shady dealerships get you through the door with promises of incredible low prices, only to dupe you into paying more in the end. Don't swap out your needs and principles for what may or may not be a lower priced vehicle. Always go with the more reputable dealership, especially when it comes to purchasing something as expensive as a new car.
Protect Your Car: Any good new car dealership will offer incentives when you purchase from them. While these incentives can be a wide range of benefits, more than likely they have to do with maintenance and service needs. When you purchase your car from a brand dealership that specializes in the unique maintenance requirements of your new vehicle, chances are you will have better odds of protecting your car's health in the future. A dishonest or uncaring dealership may not even offer on-site repair services, and is unlikely to concern themselves with offering new car shoppers any real incentives for buying a vehicle at their dealership.
Protect Your Dignity: There are few things more demeaning than sitting across the desk from a condescending salesman who is determined to make you feel like a lesser human being. Typically employed by dealerships that use strong-arm tactics to get you to sign on the dotted line, this character should be avoided at all costs. Whether you encounter this type of salesperson as soon as you walk through the doors, or he or she hides those true colors until after you have concluded negotiations – it is important to remember that you can walk away at any point in time. Until you sign that final paper confirming your new car purchase, as a consumer you have the right to walk right back out the front door without having to explain yourself.
Put Your Trust in the Team at McCluskey Chevrolet
McCluskey Chevrolet is located in the heart of Cincinnati, Ohio, and proudly serves residents of the entire tri-state area. Whether you are in Indianapolis, Kentucky, or live right here in the Queen City, our team is ready to help you find the perfect new vehicle you have been searching for. With a near perfect customer satisfaction score on DealerRater.com, and decades of reputable service to the Cincinnati area, there is no better new car dealership to put your trust in than McCluskey Chevrolet.