5 Major Construction Projects Happening in Cincinnati This Year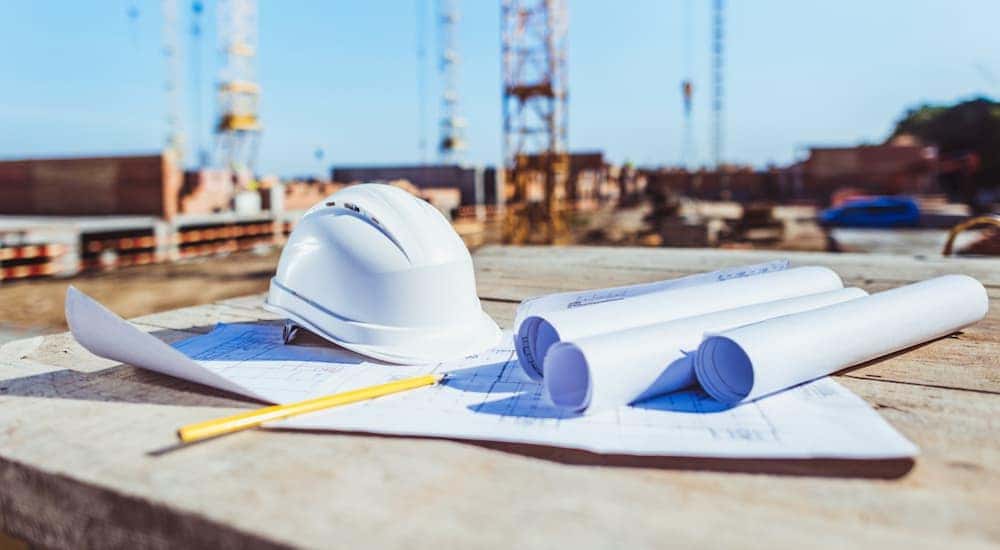 Interested in learning more about the current and upcoming construction projects in the Cincinnati area? If you've noticed the influx of commercial vehicles traveling around the city, you're probably wondering what types of projects they're involved with. Over the past couple of years, Cincinnati's plans to enhance the city have been substantial. While some projects have been canceled or stalled, many projects are in the early development stage or are now close to completion. These projects include massive residential buildings, sporting facilities, commercial spaces, and even state-of-the-art medical facilities. However, with dozens of construction projects in the works, there are a few that stand out among others based on the value they offer to the community.
At McCluskey, we are proud to support our local construction and service workers from electricians to carpenters to iron workers and everyone in-between. We have been providing commercial vehicles to them for decades now so it's only natural we dedicate a post to them and all the hard work they do for us. While you are driving around you will notice lots of changes to our wonderful city, these are five of the largest and most important construction projects happening in Cincinnati right now.
#1. Amazon Air Cargo Hub
One of the most exciting major construction projects in Cincinnati is the building of the Amazon Air cargo hub worth over $1.5 billion. Work on the cargo hub has already begun, located at the Cincinnati/Northern Kentucky International Airport in Hebron; however, the first phase of completion is expected to take place in 2021. In total, the cargo hub is expected to be around 3 million square feet to facilitate the operation of over 100 Prime Air cargo planes. The project will begin with the development of 500 acres on its southern portion, while the northern portion will be built out during later development. For the time being, Cincinnati residents will be seeing plenty of commercial vehicles in and out of the airport to complete this project.
#2. Fourth and Race Tower
Another extensive project is the building of the 4th & Race residential tower, which is expected to house up to 264 units in 22,000 square feet of space. The total cost of the project is estimated at $44 million, and the developers of the project include 3CDC and Flaherty & Collins Properties. The previous site served as a large parking garage but has since been demolished to make way for the new tower. Plans for the completed project show the 4th & Race tower's exceptional size and modern styling. In addition to its 264 apartment units, the site will also have a 584-space parking garage for its residents and guests.
#3. FC Cincinnati's West End Stadium
If you're a Major League Soccer fan, you'll want to forgive all of the commercial vehicles crowding your commute in the West End neighborhood. Last April, FC Cincinnati and the City of Cincinnati finalized plans to begin the construction of one of the largest Major League Soccer stadiums in the world with a total seating capacity of up to 26,500 people. This stadium will feature state-of-the-art design elements, including a full canopy roof which borders the entirety of the stadium and covers all rows of seating. The stadium will feature advanced technology, allowing it to light up in various colors for each event. Meanwhile, the athletes can enjoy numerous designated team areas, a team room, and medical facilities. The West End Stadium will be able to host both CONCACAF and FIFA events, which will bring the world's top athletes to Cincinnati. The West End Stadium may also have the chance to host the United 2026 World Cup, as it is currently one of the bidders involved in the hosting of the event, along with Mexico and Canada. The announcement of this decision is expected to take place sometime in 2020. The total cost of the West End Stadium is expected to reach $250 million with an opening date set in March of 2021.
#4. St. Elizabeth's Cancer Center
Schedule to open in 2020, the St. Elizabeth Cancer Hospital is designed to be five stories tall with a quarter of a million square feet of the facility dedicated to cancer treatment. The project is estimated to cost a total of $130 million, and will actually be located in Edgewood, Kentucky, which is right outside of Cincinnati, Ohio. The facility expects to treat around 10,000 patients annually and will need to staff around 650 positions. The new cancer center has also partnered with the University of Kentucky's Markey Cancer Center in an effort to improve the level of care offered to cancer treatments in Southwest Ohio and Northern Kentucky. The opening of this facility marks the second new cancer-focused hospital of its kind to be constructed in this area.
#5. Uptown Gateway
Expected to open in 2021, the Uptown Gateway will serve as a multi-purpose development with a total of 360,000 square feet designated for office space, a 1,350-space underground parking garage, and 158-unit Hilton Homewood Suites Hotel. The facility will primarily be used by the University of Cincinnati's Digital Futures division and will be developed by Terrex Development and Messer Construction. Residents of Cincinnati and the surrounding areas can expect to see a regular flow of commercial vehicles around Martin Luther King Boulevard and Reading Road in Avondale until the project's expected completion in 2021.
Spotting Commercial Vehicles in Your Area
As new buildings and complex facilities continue to be erected throughout Cincinnati, you can expect to see numerous types of commercial vehicles in your area. Spotting the types of commercial vehicles around town can help you understand what kind of projects are happening in your area. So, here's a quick glance at common commercial trucks and their uses.
Low Cab Forward – Typically used for hauling heavy loads or more bulky items to construction sites.
Chassis Cab – Also used for hauling heavy loads, but on a smaller scale than the Low Cab Forward.
Commercial Vans – These types of commercial vehicles often signal the completion of smaller tasks of local projects, and may not be part of the major construction projects happening in the area.
Dump Trucks & Cement Mixers – These commercial vehicles are easily recognizable and can commonly be found on a variety of project sites.
Other commercial vehicles also include light-duty and heavy-duty pickup trucks, as well as garbage trucks, tankers, and refrigerator trucks. However, with such a range of projects taking place in Cincinnati, you can likely expect to see commercial vehicles of every kind.
Additional Cincinnati Construction Projects
Of course, there are even more upcoming projects happening in the Cincinnati area, with current project values estimated at nearly $3 billion combined. Even more projects are in the early development stage with the hopes of coming to fruition in the next ten years. Altogether, these projects include changes to the major highways and roads, updates and additions to existing infrastructures, and the construction of new residential and commercial buildings. And as always, Cincinnati residents can expect to see routine maintenance and repairs on major routes throughout the city.
Whether or not each of these projects reach completion, the exciting developments coming to Cincinnati are set to change the thriving city as we know it. Although the site of commercial vehicles throughout the city can often mean longer commutes and temporary detours, the change and evolution that they represent are significant to the Cincinnati community. With new developments come new opportunities, new experiences, and job openings for local residents. Not to mention updates to the ever-changing Cincinnati skyline. Throughout 2019, be sure to keep an eye on current, upcoming, and conceptual projects and what they have to offer the great city of Cincinnati.