Chevy Dealers in Indiana
It's that time again, isn't it? Time to replace that well-loved but beat up old car, truck or SUV with something bright and shiny. Buying a new or used car is a process for sure, and choosing from among all the
Chevy dealers in Indiana
 isn't easy, but there is one dealer that's just a little ahead of the rest.
That dealer is McCluskey Chevrolet.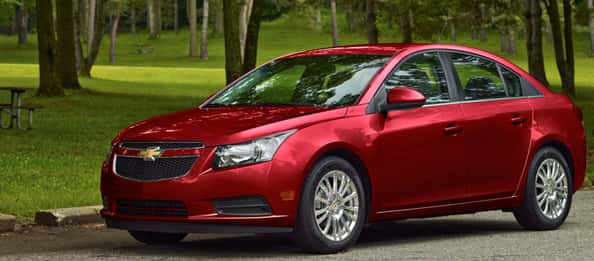 THE MCCLUSKEY CHEVROLET DIFFERENCE
Here at McCluskey Chevrolet, we know that we care more about our customers than any other dealer around. Let us give you just a few of the reasons why:
SELECTION
Whether you're looking for a brand new Chevy or a used car from ANY major manufacturer, we've got you covered. Our selection is comprehensive and our employees are trained to help you find the perfect car for you. What's more, we offer a variety of financing options, including buy here pay here and bad credit loans, so you'll always be able to work your car into your budget.
SERVICE
All of our service technicians are experts, and our facility can't be beat. It's not just our garage that's state of the art though. In our waiting area, you'll find complimentary Starbucks coffee and snacks, alongside of computer and iPads to help pass the time.
GET IN TOUCH
We've made it easy for you. All you need to do is just fill out the form on this page, include any questions you may have in the comments section, and kick back. A member of our expert service staff will contact you shortly with your answers!