Chevy Dealers in Indianapolis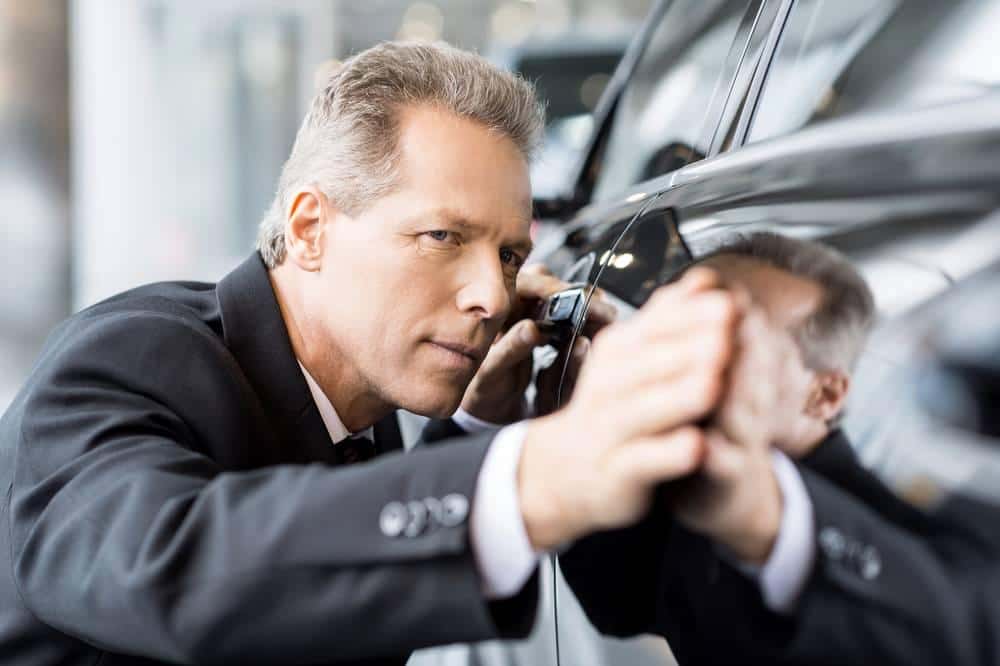 McCluskey is proud to offer the Indianapolis community the best vehicles on the road. Brand new vehicles designed and manufactured by Chevrolet. McCluskey Chevrolet could not be happier to offer these fine automobiles to serve the Indianapolis area. Chevrolet is one of the best car and truck manufacturers around due to the fact that Chevrolet is a brand in which vehicles of all shapes and sizes are built in an effort to please any prospective customer in the new vehicle market.
McCluskey's proud stock of fine automobiles, both new and used, ensures that every customer's needs can and will be met when searching for a new or used car. New and used. That simply assures that anybody who is in the market for a vehicle, whether it be new or new to you, has their needs fulfilled. McCluskey's inventory of new or used cars, trucks, vans, and SUVs affords options for anybody's budget. Used cars are available for people on a strict budget, while a CPO or certified pre-owned vehicle is used vehicle you can count on.
No matter what you do for a living or how you spend your days, McCluskey has the right vehicle to fit anybody's needs. Plain and simple.
Why Go With Chevrolet?
Chevrolet is one of the best known, best-rated car manufacturers in the world. Chevrolet is proud to boast awards and accolades for its highly regarded products. J.D. Power, Motor Trend, Car and Driver, Kelly Blue Book and IIHS are just a few of the organizations which have recognized Chevrolet for its excellence in recent years. Chevrolet is the ONLY automaker that has earned dependability awards for cars, trucks, and SUVs for two years in a row from J.D. Power.
Is safety more of a concern to you? If so, how many automakers do you know of that have had four IIHS Top Safety picks in just two model years? Chevrolet has your safety and that of your family's, friends, and employees covered.
McCluskey is thrilled to offer some of the best-crafted automobiles on the road to the Indianapolis community. Featuring literally hundreds of cars, trucks, or SUVs in stock, McCluskey will have the right vehicle for your needs, hands down. The best part of all this? If McCluskey does not have the right vehicle, with the right gadgets, colors, or features, McCluskey Chevrolet has the capability to tap an inventory of more than 100,000 different types of vehicles from a nationwide database. In most cases, McCluskey Chevrolet can have any specific vehicle, from that database, on site for you in roughly 48 hours.
Not Ready to Afford New?
Not everybody is lucky enough to have the ability to just go out and purchase a brand new vehicle and that is okay. If a tighter budget is what you currently face, McCluskey would be more than pleased to help you find a vehicle that is new to you. McCluskey has hundreds of different pre-owned vehicle options, and in that is a vehicle for the budget of any kind. Even options under the dreaded "five digits" price point are available. We guarantee that we have a vehicle that you can afford, no matter what your financial situation currently is.
At McCluskey, we also have a wide selection of certified pre-owned vehicles available. A CPO is a great option for somebody who wants a newer model year vehicle, but may not have the funds to purchase new. CPOs are a great alternative to a brand new vehicle. CPOs are better than used cars because of the fact that the McCluskey dealership has put the vehicle through a strenuous inspection process, from headlight to tailpipe and guarantees the vehicle with the full backing of Chevrolet, and the McCluskey auto dealership, of course. A CPO is the next best thing to a brand new car, especially if reliability is a concern to the prospected consumer.
Our Online Presence is the Best Available
McCluskey Chevrolet wants to give our shoppers all the tools necessary to make an informed decision when it comes to purchasing their next vehicle. Any information about our vehicles, dealerships, services or McCluskey's extras is available to you for the purpose of making your car buying experience as streamlined and easy as possible.
Our superior, easy tools, offered at no extra charge, allow a customer to get a good idea of their financial situation before even contacting McCluskey in person. We have a payment calculator to help customers figure out what is really affordable for them. We also have an online bill pay service for customer convenience after the sale is made. Our premier Kelly Blue Book Instant Cash Offer tool will give you a great ballpark figure on what can be expected for a down payment from your trade in.
McCluskey takes advantage of the opportunity to stock all of our inventory online, accessible to everybody, 24 hours a day, from almost anywhere worldwide. Our superior search algorithms allow you to filter many different options, enabling you to "sharp shoot," the right vehicle that you need with ease. Model year, price, even manufacturer, make, or color can be used in the search process to help you find just what you want.
Need Financing?
It is not a prerequisite to have a financed amount pre-approved before beginning the car shopping process. McCluskey will help anybody out in need of a loan to fulfill their financial obligations when buying a new or used car. We are more than happy to sit down with anybody and find an approved payment plan that will work with both parties, especially if a traditional financing option is limited. This process can even be started online so that when the day comes to find that new to you car, the ball is already rolling in the right direction. Using the online resources available, anybody can get a pre-approval, giving a customer a good idea of what kinds of vehicles they can consider. If traditional financing options simply are not available, our customers can take advantage of our Buy Here Pay Here services, available to guarantee almost 100% loan approval, regardless of credit history.
Continued Service
McCluskey has a superior service department to help keep you safe and on the road well after the sale has transpired. Vehicles will require service. It is just a part of vehicle ownership. We are proud of our certified and professional technical department, staffed by experts who can diagnose, quote and repair any car issue, from routine maintenance like brakes and oil changes to larger jobs that require an experienced mechanic. McCluskey's service department is top notch, and there for you well after the sale. We have an online appointment scheduler for your convenience, and even have great online parts ordering services if you fancy yourself a DIY mechanic. Whatever your car's needs, McCluskey will be there for you.
Join Our Family
McCluskey is family owned and proud to be a Chevrolet dealer that serves the Indianapolis area. If you are not sure which type of vehicle you need, McCluskey is more than happy to assist you. Come in and join our automotive family, we would love to meet yours!