Used Car Finder
Car shopping can be one of the most exciting purchases in a person's life. Whether you are purchasing your first car, or your fifth, it is nearly impossible not to feel some sort of elation as you embark on your new car buying journey. Just as a game of Monopoly is exciting at first, once the initial thrill wears off, you can't help but hope for someone to flip the board in an obvious attempt to put an end to the madness. While you won't be able to pay for a car with Monopoly money, the process of finding and purchasing the perfect vehicle, can elicit the same feelings of mania that the tried and true board game inevitably concludes with. If you want to find that perfect used car, but don't want to play the game, then we invite you to discover the used car finder service here at McCluskey Chevrolet.
Why McCluskey ChevyNew CarsUsed Cars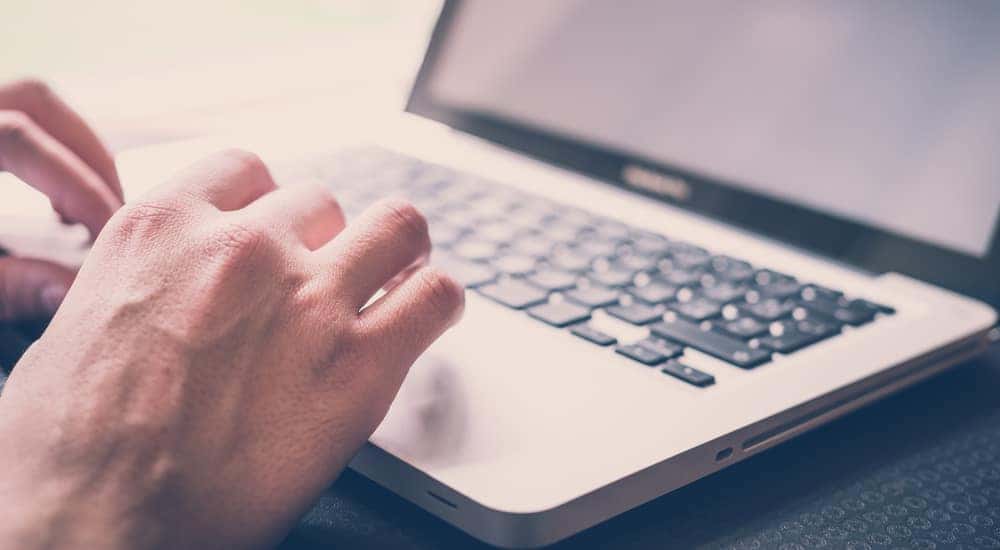 Sick of the Same Old Car Buying Game? McCluskey Has the Solution
Up until now, your search for a great new or used car has been limited to your geographical location here in Cincinnati. While you can surely travel hundreds of miles out of your way to possibly find a vehicle that will work, the hassle is hardly ever worth the almost assured disappointment you will experience when you reach your destination. The car that you saw featured on the out-of-state dealer's website that prompted you to travel four hundred miles from your home, was sold just moments prior to your arrival. The compact crossover that was the perfect solution to your family's needs and budget, was not anything like the pictures you viewed on the website of the dealership you just took the day off from work to travel to. These situations may seem like the exception to the rule, but they happen more regularly than you would think.
Rather than spin the wheel and hope for the best, why not let McCluskey Chevrolet find you that perfect used car, and bring it to Cincinnati for you? If you have experienced anything even remotely close to the two situations described above, then you are probably dismissing our used car finder service as too good to be true. While we can't blame you for harboring this well-earned skepticism, we hope that you will, at the very least, explore this incredible car buying solution and see how it can help make all of your car buying woes disappear.
This Changes EVERYTHING
McCluskey Chevrolet's unique used car finder service allows buyers access to an endless inventory of reliable used cars, trucks, and SUVs. Unlike the traditional car shopping route, all you have to do is fill out a simple form on our website, and wait for a member of our team to contact you.
The Nationwide Search Form can be located on the McCluskey Chevrolet website, where buyers can fill it out in a matter of minutes. By providing us with your contact information, and details regarding the type of vehicle you want to purchase, the team at McCluskey Chevrolet will get to work finding you the perfect car that ticks off all of the boxes on your must-have list. Simply let us know if you want to buy a new or used car, and fill out all other things that matter to you in your next new or used car. Some of the options include:
Model year
Maximum mileage
Budget Range
Make of the vehicle
Model of the vehicle
Trim level preference
Color choice
Manual or automatic transmission
For buyers who have more specific requirements that are not outlined on our website, we have provided a Message box where more detailed notes can be left, so that our expert car finders can locate the exact vehicle you have in mind.
Once you submit your inquiry, McCluskey Chevrolet will work around the clock, searching over 100,000 vehicles nationwide, until we find options that fulfill your used car requirements. The used car finder service at McCluskey Chevrolet is a completely free tool that we encourage buyers to utilize if they are fed up with local vehicle options. Our obligation-free approach to securing your future dream car, ensures that you leave no stone unturned in your car buying journey. Our virtual car finder database searches thousands of dealerships nationwide, and allows McCluskey Chevrolet to present you with actual vehicle options that you will be happy with. The best part of our process is that it requires absolutely no commitment from you to get started, and brings the vehicle you choose directly to our dealership within 48 hours.
If the car of your dreams is located out in California, you won't have to do a thing to secure it for purchase. McCluskey Chevrolet will have it personally delivered to our dealership, where you will be able to take it for a test drive and purchase it if you are fully satisfied. Forget about driving across state lines only to find out a dealership misrepresented the condition of a vehicle you were hoping to buy – and forget about sifting through hundreds of pages online in hopes of finding a great used car. With the used car finder service here at McCluskey Chevrolet, we take care of every detail, so you won't have to.
What are You Waiting For?
If you are sick of the same old games, gimmicks, and limited inventory of used cars here in the Cincinnati area, we hope that you give our free used car finder service a try. Don't drive a car that you aren't happy with for another day. Just when you think that you have exhausted all of your options for purchasing a great used car, and you have succumbed to the fact that you will never find your dream car, we are here to tell you that there is hope. With the McCluskey Chevrolet car finder service, you can quickly and easily begin your search for a great used car in a matter of minutes. It's completely free of cost, there is no obligation to buy a car with us, and the simple form will take you only a minute or two to complete.
If you are still holding on to the past, and aren't sure if you are ready to trust another dealership with your used car search, we hope that our straightforward used car finder is the solution you have been searching for. Backed by the longstanding reputation of the McCluskey Chevrolet family, the used car finder is a great tool that you can utilize as soon as today. With no cost to you, and no obgliation to buy a car, you truly have nothing to lose.
We invite you to fill out our simple form, and sit back and relax as the McCluskey Chevrolet team takes the reigns. The only thing you have to lose is the few minutes it takes to enter in all the fields, and click submit. What you stand to gain, on the other hand, is the opportunity to find the used car of your dreams without having to put forth any real effort. McCluskey Chevrolet is changing the used car game, and we invite you to check it out for yourself.
Get In Touch