Determining Value
It can be tough determining a targeted used car's value. Sure, there are a number of resources that you can rely on as you're trying to focus in on a particular price. However, there is an array of additional factors that will either boost or reduce that listed value.
Fortunately, there are several steps you can take to assure that you're opting for the proper value of a used vehicle. This includes giving the car a thorough inspection and a brief test drive. Continue reading to see which steps you should be taking in pursuit of the ideal used-car value.
Personal Inspection
Hopefully, the dealership or seller has already focused in on making the used car look and perform as good as new. Perhaps your target vehicle is a certified pre-owned, in which case the nameplate has already undergone an extensive inspection process to assure it's dealership-ready.
However, these two factors don't mean that you shouldn't still be giving a targeted used vehicle a thorough inspection. A random scratch or curious engine performance could allow you to save some extra bucks when it's time to negotiate the price. Of course, the inspection goes beyond the potential financial benefits. Rather, the inspection will also help to alert you of any worrisome issues that the car may be dealing with.
Dings and scratches really shouldn't be cause for concern (although it's particularly telling if the seller failed to patch up these cosmetic indiscretions before putting it on the market). However, rust could indicate that the vehicle's body is compromised, and this is especially true if that rust makes its way to the hood.
On the inside, you'll want to look for upholstery consistency. If the vehicle had experienced water damage, there's a chance that the seller attempted to hide the damage. Look for wet spots on the inside of the cabin, and you should also inspect whether the upholstery in the trunk matches the upholstery from the interior. This is a telling sign of water damage, something that isn't always evident until you actually drive around with the car.
Test Drive
Speaking of driving around with your targeted used car, it's absolutely essential that you take your used vehicle out for a test drive. Many dealerships or sellers are more than willing to let you take a vehicle for a ride around the block, so you shouldn't be worried about asking. In fact, if the seller refuses, this might be a cause for concern.
When driving the vehicle, you'll obliviously want to be aware of the vehicle's performance, including engine strength, handling, and stability. If any of these attributes seem to be off, you may want to have the car looked at by an independent mechanic. Furthermore, the engine shouldn't be making any odd sounds, whether it be a buzzing noise or some kind of rattling. Chances are, these noises are minor or irrelevant. On the flip side, it's better to be safe than sorry.
Finally, make sure that each and every feature is working in the vehicle. While the status of the, say, electric windows shouldn't be high up on your list of concerns; it could still lead to inconveniences if they aren't working. If the seller failed to mention these issues in the car listing, let them know… you might be able to save a few bucks.
Research
You should never head into a dealership completely "blind." In other words, you're doing yourself a great disservice if you aren't researching used car values before you head into a business. If you don't, you might
find yourself committing to a deal that's advantageous for the dealership.
Fortunately, there are a number of resources you can use to help you gauge a used car's value. Resources like Kelley Blue Book and eBay will alert you to the fair market value of a particular used vehicle, and the dealership's website should already have an asking price listed on their website. Thanks to these resources, you should be able to anticipate a proper asking price ahead of time.
Furthermore, you can research a specific used car's Vehicle History Report. This comprehensive document will alert you of previous owners and accidents. This should provide some clarity (good and bad) if you were previously on the fence about a particular target.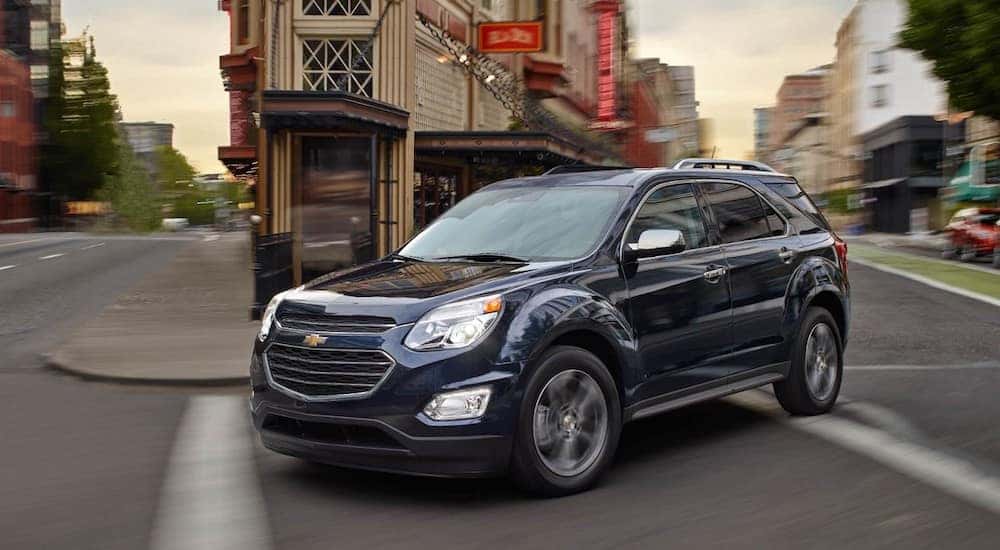 Why McCluskey?
With dealerships seemingly popping up at every corner, it can be difficult zeroing in on a specific business. Well, if you live in the Cincinnati, Ohio area, there's sincerely no better choice than McCluskey Chevrolet.
Why's that? Well, the dealership provides everything a customer could possibly want from a car seller… and a whole lot more. The business's vast inventory means customers will be able to find their picture-perfect ride, while the various services will come in handy before and after you've made your purchase. Plus, the convenient hours and location will make your journey stress-free, assuring an optimal buying experience.
Inventory
The used car selection at dealerships can be underwhelming, to say the least. However, that won't be a worry when you visit McCluskey Chevrolet. The dealership is fully stocked with a selection of used vehicles, as there are more than 500 options sitting on their lot. Therefore, you'll have the ability to find a used vehicle that truly fits your wants and needs.
Of course, the dealership also provides options for those who aren't seeking a used ride. The dealership is somehow housing more than 1,000 new vehicles, and drivers could also turn their focus to the 100+ trucks. In other words, you certainly won't be lacking for options.
McCluskey is a one-stop-shop for prospective car buyers, and the dealership's vast selection of vehicles is a big reason why.
Services
McCluskey is the type of dealership that wants to help customers before and after they've made their car purchase. This is emphasized in their helpful services, which will make the buying and owning experience a lot less stressful.
The service department is in place to fix up any issues you may come across with your used ride. Instead of turning to an untrustworthy mechanic who may try to overcharge you, why not opt for McCluskey's helpful service team instead?
Meanwhile, there will be no reason to sweat the monetary aspects of your impending purchase. That's because McCluskey's finance department is in place to help you throughout the buying journey. The team will help come up with a logical financial plan that works for both sides, and you won't find yourself opting for some deal that ultimately leaves you broke.