105 Years Old and Still Relevant – 5 Lessons Chevy Has Learned Along the Way
Chevrolet represents so much more to the automotive world than the simple bowtie emblem that adorns the hood of each vehicle it has ever produced. With a rich history dating back to 1911, Chevrolet has personified what it means to live out the American dream. With a vehicle made to conquer the mountains, the hillsides, the plains, and everywhere in between – Chevy's longevity in the competitive automotive industry was well earned. Chevy dealers across the United States of America are proud to represent such an iconic brand, and will continue to do so for decades to come.
As one of the oldest automotive manufacturers in America, Chevy has proven that it can keep up in ways that newer car brands simply cannot. Despite what some of these newer manufacturers may have hoped for, the old adage, "You can't teach old dogs new tricks," simply does not apply to the bowtie brand. Secure in their past, and always looking toward the future, America's most trusted automaker has not only transitioned seamlessly from one industry trend to the next, but is leading the way in automotive innovation and consumer expectations.
How Chevy Keeps Up
Chevrolet may be one of the older brands on the block, but don't let the bowtie fool you. This iconic brand does not intend to retire to a tweed-covered rocking chair anytime soon. Rather, Chevy has taken the wisdom gained from over 100 years on the market, and has turned the automotive industry upside down with what they have learned along the way.
Let's take a look at some of the lessons that Chevy has taken to heart over the past 100 years, and how the brand leans on its successful past to position itself for an even more successful future.
Lesson One – Always Go with the Flow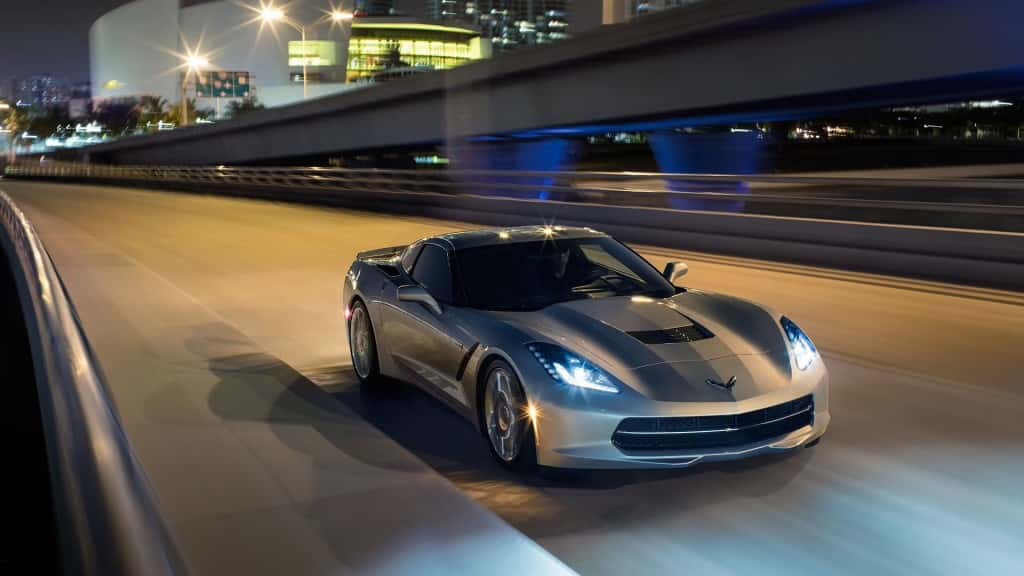 Over the past century, Chevy has had many instances in which it was required to make game time decisions that weren't always a part of the plan. The best example of this in action is the creation of the Corvette. Chevrolet designers had the idea to create a show car for the 1953 Motorama display at the New York Auto Show. The brand had no intention for the car to be mass produced, or even be made available for purchase. Both during and after the show, Chevrolet received overwhelmingly positive feedback from the public as well as industry insiders. The bowtie brand made the decision to create a production version of the Corvette, and sell it to the public. Only 300 Polo White 'Vettes were produced that year, all built by hand. Production increased each year along with consumer demand, with over 1,596,026 units sold to date. What was intended only to be a show car, the Chevy Corvette is not only the brand's longest running nameplate, but the most iconic American-made sports car ever made.
Lesson Two – If at First You Don't Succeed…Try Again
This lesson is a hard, but nevertheless, important one to learn. When Chevrolet engineers and designers decided to produce the mid-size Colorado pickup in 2004 to replace the S-10, they never intended to halt U.S. production just eight years later. Rather than calling it quits altogether, Chevy continued to sell the pickup overseas, where it had continued success. During this time, the automotive giant researched, reimagined, and redesigned the Colorado for its return to the United States for the 2015 model year. Since then, the Colorado has earned countless awards and recognition including the coveted title of "Truck of the Year" from Motor Trend for both the 2015 and 2016 model years. Failure is never an easy lesson to learn, let alone come back from – but Chevrolet did both with a confidence and ease that few others could match.
Lesson Three – Stay On Top of Trends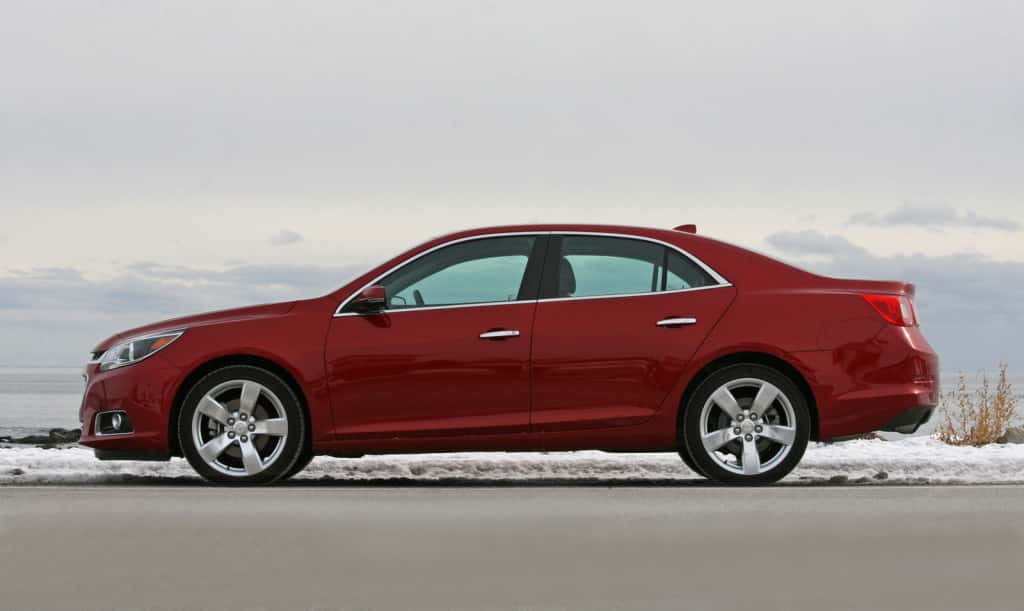 The automotive industry is easily one of the fastest growing and fastest evolving markets in the world. New technology, innovation, design, manufacturing, and sales trends are introduced daily. This fast-paced demand can be hard to keep up with, and even large automotive brands have faltered trying to do so. Chevrolet has not only been a leader in some of these trends, but has always seemed to stay at the forefront of all automotive innovation. When Chevy released the Corvette and was met with tremendous success, Ford scrambled to keep up. The Mustang was the result of their efforts, which may have never come to market without Chevy leading the way. Similarly, Chevrolet introduced 4G LTE Wi-Fi connectivity in the 2014 Malibu, and was one of the first affordable car brands to unleash such a coveted technology. Since then, Chevy has become one of the most reputable manufacturers to offer this service, which allows connection of up to seven devices at one time, from anywhere. Currently, Chevrolet offers 4G LTE Wi-Fi connectivity in more of its models than any other brand.
Lesson Four – Safety First
Safety is increasingly one of the most rapid growth areas in the automotive industry. With more and more advanced safety technology becoming standard, manufacturers are trying to design their vehicles to be safer, and more affordable at the same time. Chevrolet not only recognizes the need for safety, but also the demand from drivers. Keeping your most precious cargo safe on the road is no longer a consumer request – it's an expectation. Chevrolet has worked hard to provide safety for all of its drivers, and these effort have not gone unnoticed. With countless awards for safety from both the Insurance Institute for Highway Safety, and the National Highway Traffic and Safety Administration, Chevy keeps on proving that it really does put safety first.
Lesson Five – A Quality-Made Car is a Must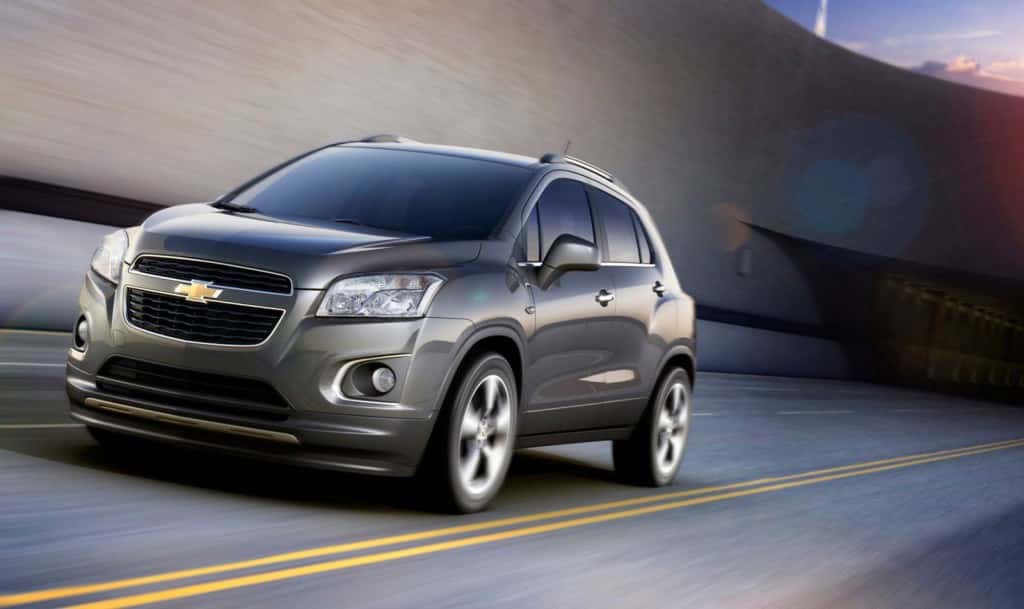 Much like safety, drivers look at quality, dependability, and longevity when they make a new car purchase. Driving your car off of the dealer lot shouldn't automatically depreciate your investment – and Chevy has been hard at work to make sure it doesn't. The bowtie brand has earned more Initial Quality and Dependability awards from J.D. Power and Associates than any other automotive brand. This is not only impressive, but is a direct example of how Chevrolet continues to put drivers needs first. Just because cell phone manufacturers put a two year expiration date on your smartphone to keep you coming back, doesn't mean automotive brands should do the same.
Whether you are a loyal Chevrolet customer, or just beginning to research the brand, it is important to know that the company you purchase from takes your needs to heart.