Find the Chevrolet That's Right for You
Each Chevrolet CPO vehicle is thoroughly inspected, reconditioned, and includes two factory-backed limited warranties with roadside assistance.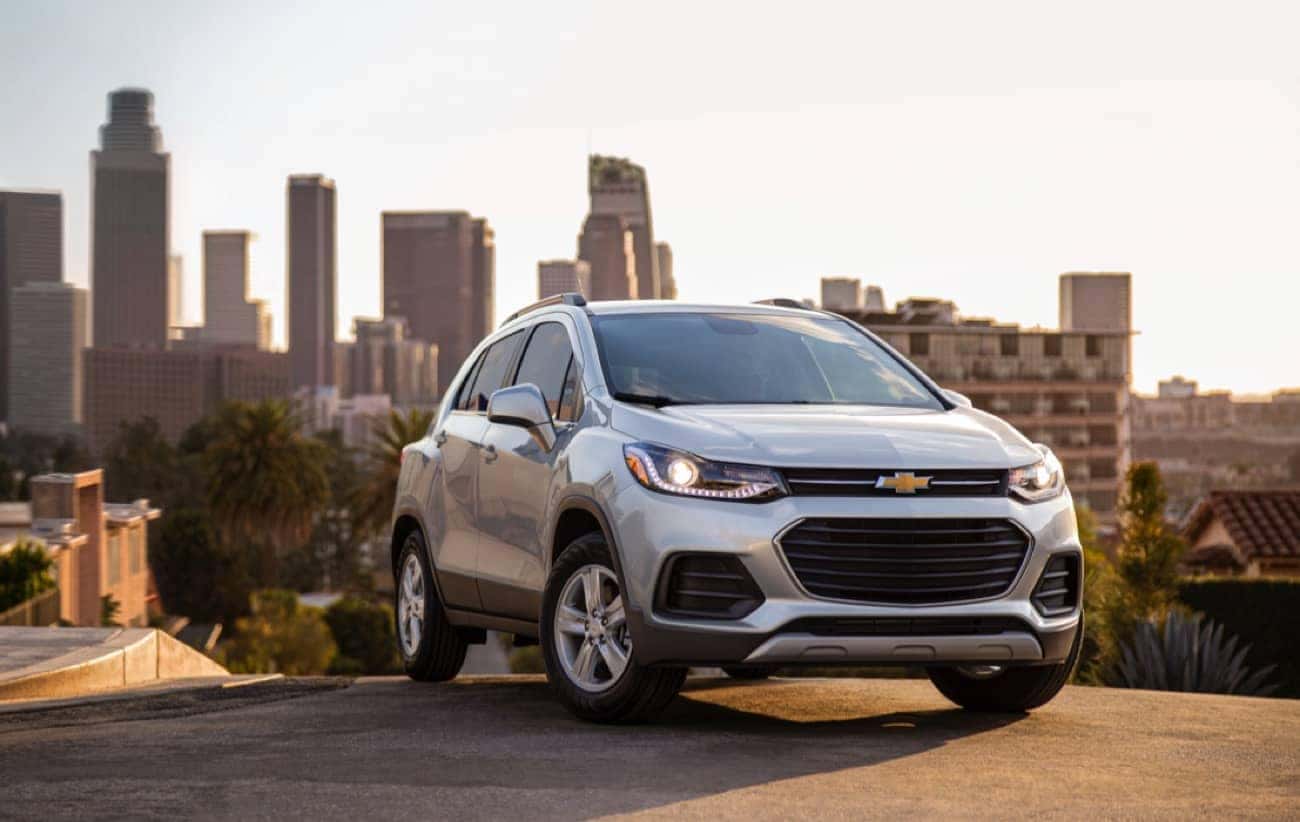 Current Offers
View this month's current offers and promotions on select Chevrolet vehicles.
Over 14,000 Customer Reviews
I'm always satisfied every time I visit. No complaints
Fast service! Great prices on repairs! They know your car well!
It?s very pleasant to wait and be comfortable. The employees are friendly, the waiting area is nice not to mention the restrooms are very clean.
Needed truck and could not find a used one that I liked, sat down with Rodney Napier and we pulled up the Chevy build your own site and I entered in exactly what I was looking for and bought it new. Rodney was very helpful and keep me updated on the progress of my new truck, actually came in a couple of weeks early. Really appreciate the job Rodney did for me and would recommend him to anyone in the market for a car or truck
The staff was friendly and they worked hard to get you approved for a car.
Recently purchased a new Equinox RS from McCluskey. Compared to other dealerships I visited, I felt that McCluskey was the most upfront about everything. I really appreciated that I wasn't pressured into buying the add-ons to the purchase. The option(s) were given and when I declined, Dontae, my salesperson, accepted the answer and moved on. If I would've felt any pressure to buy something I didn't want to spend money on, I would've got up and left immediately. As I said, the transaction went well and everything was told upfront. The Equinox I bought was in transit when I signed the papers and it was arranged for them to drop my car off in my driveway that way I didn't have to go back. Very convenient for me and I really appreciated that they did that. Really highly recommend making your next vehicle purchase from McCluskey. Dontae was excellent and I would definitely do business with him and McCluskey again in the future.
Transmission rebuild under lifetime powertrain. No problems or hassles whatsoever. Service Advisor Jeremy Huber was fantastic!!!!!!
I brought my Trax in for service and met with Daniel Little. He offered to show me a 2022 Trax. I told him I am not interested in another Trax. He showed me an equinox which is what we wanted. Daniel was a great salesman. He was friendly and personable. Daniel worked hard and earned his sale. Thanks Daniel! When it's time for another new car we will be contacting you! Anyone looking to buy a car look for Daniel Little he will get you taken care of!
I have never had any company work so hard to help me with my transportation needs. Roger and the staff are A1. My best experience ever. I got what I wanted at a price I can afford.
Our experience with this dealership was bar none. Rodney Napier is the best, thanks for all your help. I would recommend these guys to anybody
Really went through a tough time with a buy here pay here dealership literally ripping me off of my down-payment. Andrie Scott took care of me and got me in in a dream car of mine , who doesn't love a Cadillac!? This was all done over the phone and internet and was so easy and he has been so helpful I'm beyond thrilled and would recommend him and his colleagues to anyone !!! Thanks so much for being honest real people !
I never set foot in the dealership, yet they still made me feel welcome and comfortable. Alisha was great and I never saw her (lol). Seems like a lovely person and was very helpful. The car I got was great and exactly what I wanted. I would highly recommend McCluskey even if you don't live in Cincinnati.
I recently purchased a car from McCluskey. This was my first time on line shopping, I never actually set foot in the dealership, yet they we welcoming and pleasant throughout the process. Alisha was awesome and our interaction consisted of texting and phone calls. I got a great car at a great price, nice job McCluskey!
Zack Hoffman did a great job. Super informative and helpful. I was in and out in an hour. This is my second purchase personally and I also recommend my friends buy here as well. No one has ever been disappointed. The service department has also been consistently fantastic over the last 8 years I have been a customer. Very polite, informative and it?s not a bad place to be if you have To wait on service I?m able to get on my work computer and phone etc. and they have snacks and drinks. Can?t ask for anything else
We had a situation that five other dealers would not even talk to us about. But McCluskey Chevrolet helped us out and made us feel like royalty along the way
Nice and knowledgeable staff. They know how to take care of the customer.
By far the best car buying experience I have ever had.
My husband and I purchased a pre owned Chevy Malibu about 2 weeks ago and our salesman Vinnie was so helpful he definitely went above and beyond to guarantee our satisfaction. He knew exactly what we were looking for and he was so patient and helpful. Vinnie deserves a raise he provided us with a 5 star experience for sure.
Daniel Little was our Product Specialist, first he was very nice, humble person, he did everything he could to help put us in a car we liked. Thanks for everything 💕. Daniel Little.
I am a huge fan of Robin over at McCluskey/OnlineCars. She helped us find a vehicle with her nationwide network of vehicles. She is sweet as can be and finally found us the used car we wanted within our budget! We definitely recommend going to her if you are having trouble finding what you want in this crazy market.
Dante was so personable, accommodating, kind, and honest! He was also quick and efficient with our deal! We came to get a car and we got one that was way nicer at a way better deal than expected! We highly recommend this place and Dante Williams as your sales rep, he won't let you down! Thank you guys so much! 2 very happy customers!!
I was in the market for a used car which can be stressful I was impressed with how hard the salesperson worked to find a car to meet my needs. I did not feel pressured as they did not try to sell me on something I did not want. They have a great selection of cars at varying price points, which means a lot when you have a limited amount to spend. I highly recommend McCluskey Chevrolet car dealership with 5 stars if you are in need of buying a car.
Great serviceI, selection and price for used car. As I was in the market for a used car I went to McCluskey, as I knew the finance manager Mark Hiltz. He's always impressed me as fair and is masterful at getting folks with difficult credit financed. I was impressed with how hard the salesperson worked to find a car to meet my needs. I did not feel pressured as they did not try to sell me on something I did not want. They have a great selection of cars at varying price points, which means a lot when you have a limited amount to spend. I highly recommend McCluskey Chevrolet car dealership with 5 stars if you are in need of buying a car.
Best service without asking. Have purchased multiple vehicles throughout the years.
We had an outstanding experience with McCluskey. I saw a car on the internet that I thought I might be interested in. The car was relatively rare and there were no photos but the description sounded just like what I had been looking for. We live over a hundred miles away but thought what the xxxx, let's go for a drive and check it out. However, when we arrived we found out that the car was a new arrival and not yet on site or prepped for sale. At this time we met our our salesman, Pete Verbitski, who had no way to know if we were serious lookers or simply window shoppers. However, he still volunteered to go over to the storage lot and bring the car back over to the dealership for us to see. We looked it over and took it for a drive and were interested. However, contingent on the final servicing, cleaning, etc. This took a couple days. In the meantime, I had several phone conversations with Pete updating me to the the status of the prepwork. We scheduled to revisit the car today, did so and everything was in order. So, we did the deal and love the car.
Welcome to McCluskey Chevrolet
McCluskey Chevrolet was the #1 volume new car dealer in the world for Chevrolet Motor Division in 2019 and 2020. Our Team at McCluskey is proud to serve guests in all 50 states with their Nationwide Sales Program – paying the one-way airfare to fly guests into Greater Cincinnati International Airport where a VIP Shuttle whisks our guest out to the world-class McCluskey Chevrolet Dealership in the Kings Automall. Team McCluskey also specializes in providing Free Home Delivery Celebrations as an integral part of their World's Best Car Buying Experience!
Shopping for your next new or used Chevrolet truck has officially become a fun and enjoyable event at McCluskey Chevrolet. By utilizing both United States Patents that McCluskey Chevrolet has developed and perfected over the past 14 years – we are able to perform nationwide searches every 60 seconds, 24 hours a day. With these patented processes McCluskey is fortunate to always be finding and buying the best-used vehicles at the best wholesale prices. McCluskey uses these processes to source all makes and all models…both import and domestic. Finally, for your complete peace of mind, our used vehicles come with a Carfax Guaranteed Clean Vehicle History and a fully insured lifetime warranty…free of charge!
Get your finance pre-approved with our finance department or check the value of your trade-in with us, whichever you choose you can experience our guaranteed quick and easy credit approval, and then sit back, relax, and let Team McCluskey deliver your next vehicle right to the front door of your home or office.
Now the real fun begins as you then experience our World's Best Auto Service Experience! To keep up with demand for our world-class technicians and guaranteed lowest prices in service, in 2009 we expanded to a full second shift / 7-day work schedule that is open until 3:00 in the morning!
Experience first-hand why we are #1 in the world in new car sales for Chevrolet Motor Division. Don't just listen to us check out over 14,000 Customer reviews.
Learn More
McCluskey Chevrolet in the Kings Automall
9673 Kings Auto Mall Road Cincinnati, OH 45249
Nationwide Toll Free: 855-McCluskey (855-622-5875)
Open Today! Sales: 9am-9pm
---
McCluskey Chevrolet Used Car Superstore
435 E. Galbraith Rd Cincinnati, OH 45251
Nationwide Toll Free: 855-McCluskey (855-622-5875)