Performance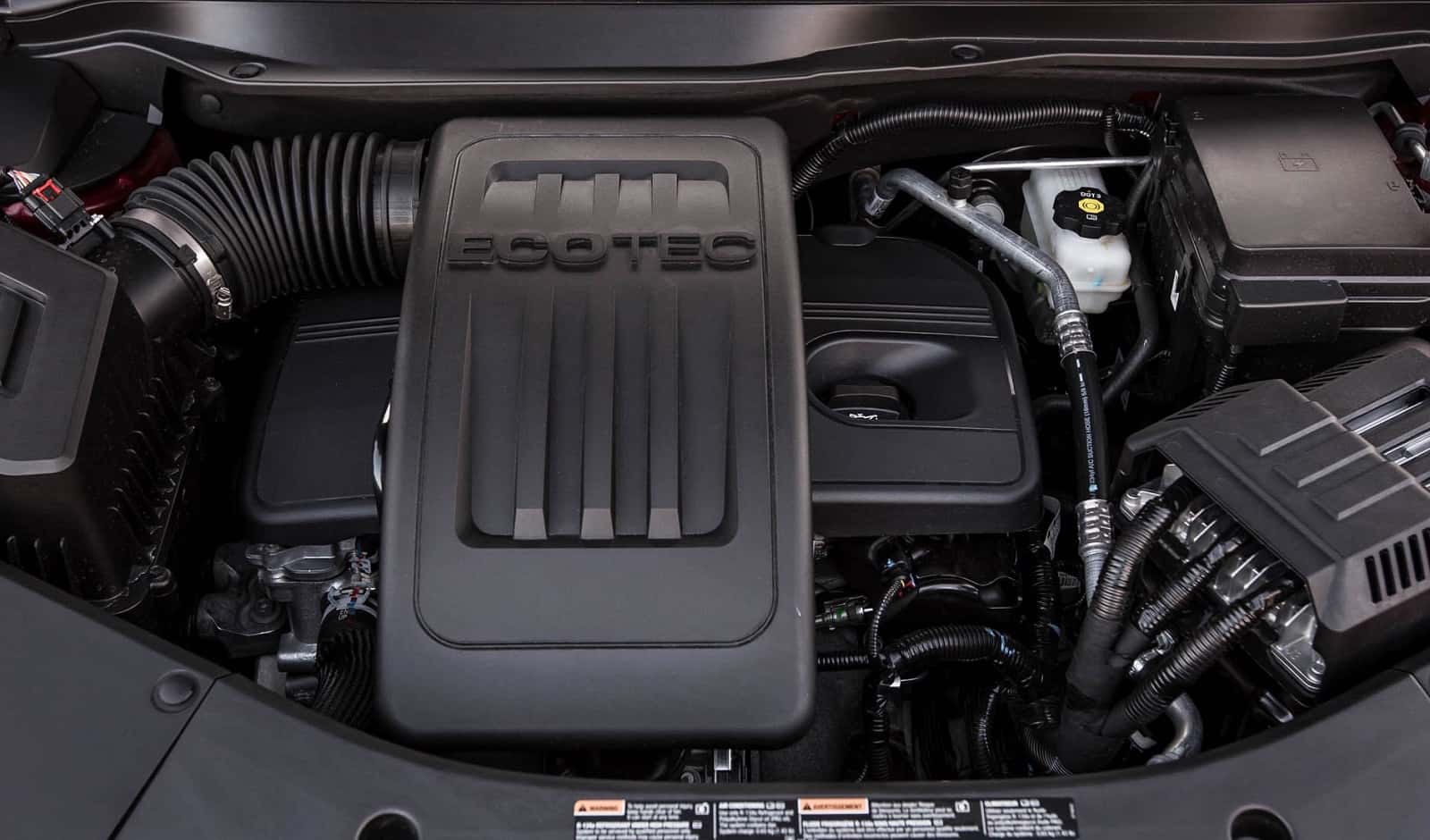 In the performance category, the 2018 Equinox is proving to be tough competition in the crossover segment. The base engine is a 1.5-liter turbo, which puts out 170 horsepower and 203 lb.-ft. of torque. It's estimated to get up to 31 mpg highway.
The second engine option is a 2.0-liter turbo engine with 252 horsepower and 260 lb.-ft. of torque. While we're still unsure of fuel economy estimates, you can expect the extra horsepower and torque will exact a slight toll compared to the base engine.
But, it's the all-new (anticipated class-first) 1.6-liter turbodiesel engine that's going to create the most trouble for the competition. It's expected to put out 136 horsepower and 236 lb.-ft. of torque, and also get over 40 mpg highway. Which would be very impressive for a seven passenger toting crossover, and provides a nice middle-ground for those looking for a combination of power and fuel-efficiency. A blend of the two that the other engines in the Equinox's lineup — and the competition — will have a hard time matching.
Front-wheel drive is standard, and the optional, switchable all-wheel-drive system will disconnect from the rear axle when it's not needed. This helps conserve fuel by allowing the vehicle to operate only in front-wheel drive.
Design

Perhaps the biggest design change passengers will notice is the interior, which has been redesigned to be larger, and accommodate seven passengers.
Of course, it's been redesigned on a much more extensive level than that. Apart from now fitting seven passengers, it's also had other aesthetic changes made. An instrument panel that's "down-and-away" is there to keep things tidy, and the dual-cockpit design with an integrated stack gives the driver and front passenger a better sense of organization. Overall, the goal of this design was clearly an ergonomic one; keeping everything within arm's reach, and operated with the touch of a button. To help with cargo space, a kneeling rear seat has been added, and the bottom cushions tilt forward when the split-folding seat backs are lowered. How does this help? Because compared to the traditional seats, this creates a much flatter floor for easier loading and unloading of objects. The 2018 Equinox gets 63.5 cu. ft. of cargo space when all the seats are folded down.
<h3>Exterior</h3>
As far as the exterior goes, the new look shares similar design cues found on many of Chevy's other vehicles. These cues are athletic, bold, and sleek — which is what Chevy is known for as far as vehicle design. Projector-beam headlights, LED daytime running lights, and horizontal taillights are Malibu-inspired, and there's also a lot more chrome trim as well. Something Chevy models are also becoming popular for...
As far as specs go, the 2018 Equinox sits at 183.1-inches long — 4.7-inches shorter than the current model. Somehow, Chevy figured out how to make the interior more spacious, but the overall design shorter. Combine that with a base weight of 3,327 pounds, which is 450 pounds lighter than the current generation, and we know at least one reason why the fuel economy is in good shape.
Safety
The 2018 Equinox is also getting a few new safety features in its already impressive arsenal. In particular, Chevy decided to focus on promoting driver awareness on the road with features, such as providing alerts to potential accident threats, which will allow the driver to make any evasive emergency maneuvers necessary to avoid that threat.
Lane Change Alert with Side Blind Zone Alert, a Safety Alert Seat, Forward Collision Alert with Following Distance Indicator, Surround Vision, Lane Keep Assist with Lane Departure Warning, Rear Seat Reminder, and Rear Cross Traffic Alert are only a handful of the safety features that have been added.
Many of these safety features are well-known and loved on Chevy vehicles, but there's a few in there that might be foreign to you. In particular, I'm talking about the Surround Vision and Rear Seat Reminder.
The Rear Seat Reminder is exactly what it sounds like, and while it might sound ambiguous at first, it makes sense if you don't think too much about it. Simply put, it's there to remind you if a child is in the back seat when you leave the vehicle. That way, you don't forget about them.
Since the Surround Vision Camera is a relatively new safety feature — it made its debut on 2015 models — it makes sense you might not know about it. It provides the driver with a 360-degree birds-eye view of the scene around the Equinox so the driver is able to see what's around them when backing out of a cramped parking space.