Service
Welcome to the McCluskey Chevrolet Service Department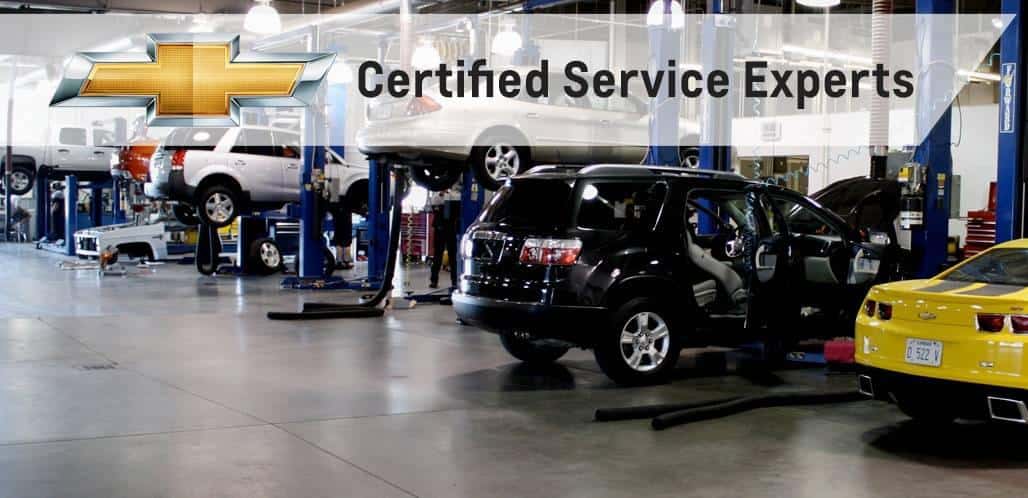 What is the worst part about having your vehicle break down? The time it takes to get it back? The cost of the service? Dealing with unresponsive people? We believe a strong case can be made for all of these hassles and that is exactly what we strive to prevent here at the McCluskey Chevrolet Service Department. When you are in need of vehicle service or repair in Cincinnati, OH rest assured that you will be treated to a better experience thanks to our fully trained staff of professionals dedicated to getting your vehicle in and back on the road as quickly as possible and at an affordable price. Don't be left in the dark when it comes to something as important as the operating condition of your vehicle, turn to the McCluskey Chevrolet Service Department.
What this means is you will always know exactly what needs to be done to your vehicle, how long it is expected to take and what the cost will be. To get started today, you can conveniently schedule an appointment online, give us a call at (513) 697-5200 or contact us online here.
Come to Us For:
Lube, Oil & Filter Change
Front End Alignment
Maintenance (Wipers, Headlights, etc.)
Replace / Adjust Brakes
Service Package
Muffler / Exhaust Repair
Coolant Flush
Vehicle Checkup / Inspection
Transmission Flush
Electrical Service
Tire Balance
Filter Replacement
Tire Rotation
Much More!
Why service your vehicle with us?
From routine tire rotations and oil changes in Cincinnati, OH to the most comprehensive engine and body repairs McCluskey Chevrolet has got you covered. Our professional mechanics and service technicians have all been trained to work on Chevy vehicles as well as other brands to ensure that your car, truck, van, SUV, crossover or hybrid performs like the day you bought it.
Our top priority is and always has been to make sure that your vehicle gets the quality repair and maintenance it deserves to keep you and your passengers on the road and safe. This means no cutting corners or not carrying through on our work. Coming in at a close second is our timeliness. Being without your vehicle is an awful feeling and we know you depend on it so much to get you through the day.
For added peace of mind, our service hours also are extremely flexible because we know that your vehicle never decides to break down at a convenient time. For fast, affordable and quality service, pay us a visit today at our 9673 Kings Auto Mall Road, Cincinnati, OH 45249 location and see just how easy vehicle service in Cincinnati, OH can be.
McCluskey Chevrolet Quality
After selling dependable new Chevy and used vehicles for so long we have learned that quality truly makes the difference in loyalty. Just like how you know your Chevy vehicle is built with the parts you trust, we make sure that if it needs repair or maintenance those same quality parts go back into it. For added peace of mind, you can feel good knowing that those parts will be installed by a professional and certified vehicle technician that knows what they are doing and can get the job done quickly and right the first time to save you time, money and hassle.
In fact, many of these quality parts that we use are even stocked right here in our shop for fast service. By stocking some of the most common replacement parts we can quickly fix your car, van, truck, SUV, crossover or hybrid in little to no time at all. It is possible that your vehicle may require a part we don't stock, but luckily for you we have resources all throughout the automotive industry so we can order just about anything you may need and have it installed into your vehicle in little or no time at all!
One of the most important ways to keep your vehicle performing at its best is regular maintenance and proper care. Make it a habit to have a professional vehicle mechanic service and repair your vehicle to prevent a costly situation from happening later on. For all of your auto repair and maintenance needs be sure to visit the McCluskey Chevrolet Service Department today. We promise you will be happy you did!