Engines for the Power-Hungry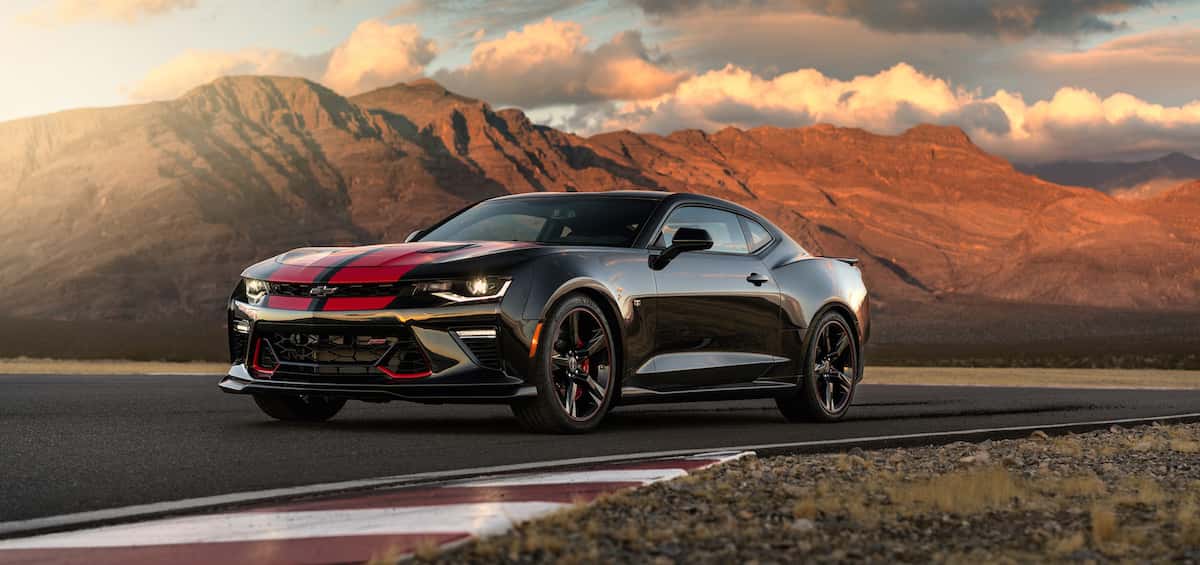 A turbocharged 2.0-liter engine as the standard choice, V6 engine is optional, but the legendary V8 really increases the power output. Whichever one you decide on, you won't be disappointed.
2.0-liter Turbo
This standard engine puts out 275 horsepower and 295 lb.-ft. of torque. A Camaro with this engine will be getting 22 mpg city/31 mpg highway with an automatic transmission. One mpg less for both with the manual equipped.
Operated by this engine, the 2017 Camaro gets a 0 to 60 mph time of 5.4 seconds (manual) and 5.5 seconds (automatic). Pretty impressive for a base trim in this class.
3.6-liter V6
The optional 3.6-liter V6 is the next step up in power, and will produce 335 horsepower and 284 lb.-ft. of torque. For an optimal 0 to 60 mph time of 5.1 seconds, you'll want to pair the optional 8-speed automatic to it. With the standard manual engine, the updated Camaro can do a 0 to 60 mph dash in 5.2 seconds.
As far as fuel-efficiency goes, a V6-powered Camaro gets 19 mpg city/28 mpg highway (automatic), and 18 mpg city/27 mpg highway with the manual transmission.
6.2-liter V8
If you're looking for the biggest and baddest engine offered on the 2017 Camaro, then take a look at the legendary 6.2-liter V8 found on the 1SS and 2SS models. Producing a massive 455 horsepower and matching 455 lb.-ft. of torque, this engine can be equipped to either a manual transmission (standard) or automatic transmission (optional). Fuel economy isn't high on your priority list if you opt for a V8 on a performance car, but it's still good to know the Camaro gets 17 mpg city/28 mpg highway from the automatic transmission, and 16 mpg city/25 mpg highway when equipped with the manual.
The 0 to 60 mph time? How about an astounding four seconds flat? Make that 4.3-seconds with the manual.
Flawless Design

It's much more than just a great looking car: the new Camaro has also been refined from an engineering perspective. In other words, the design of the 2017 Camaro has been fine-tuned to flawless perfection when it comes to both looks and build-quality.
Good Looks
Even though the intention of the Camaro's design is mainly performance-oriented, Chevy still made sure that the sixth-gen alterations remain true to what modern day muscle should look like.
A sleek and angular grille, raised hood, and muscular rear quarter panels are all present. Slabs of muscle can also be found running across the top, over the back, and along the sides of the vehicle. Even the back of the mirrors are angled in such a way to compliment the overall theme.
What's it all add up to? An aggressive and seriously sexy ride.
Engineering Perfection
Chevy decided to leave the design of its new Camaro relatively unchanged from last year, which makes sense, considering the great design of the 2016 model. However, there are a few differences compared to the 2016 model (before the redesign) that are worth noting.
Compared to the previous generation, the sixth-gen Camaro is built around a smaller and lighter architecture/frame, so, it's lost some weight compared to the fifth generation. This helps greatly with both the performance and fuel-efficiency. Of course, fuel-efficiency is less of a concern in this situation, but every little bit helps. Besides, the engine has less weight to move, which means faster response times.
Chevy also focused on fine-tuning the aerodynamics during wind-tunnel testing, and if you watch the videos explaining the process, it's clear that every detail was sifted through a fine-tooth comb. Whether it's the wider opening and precise draft angle of the grille, the roof's "reverse Mohawk" channel, or even the available lift-reducing stanchion spoiler - it's all been tested and accounted for.
Performance-Enhancing Technology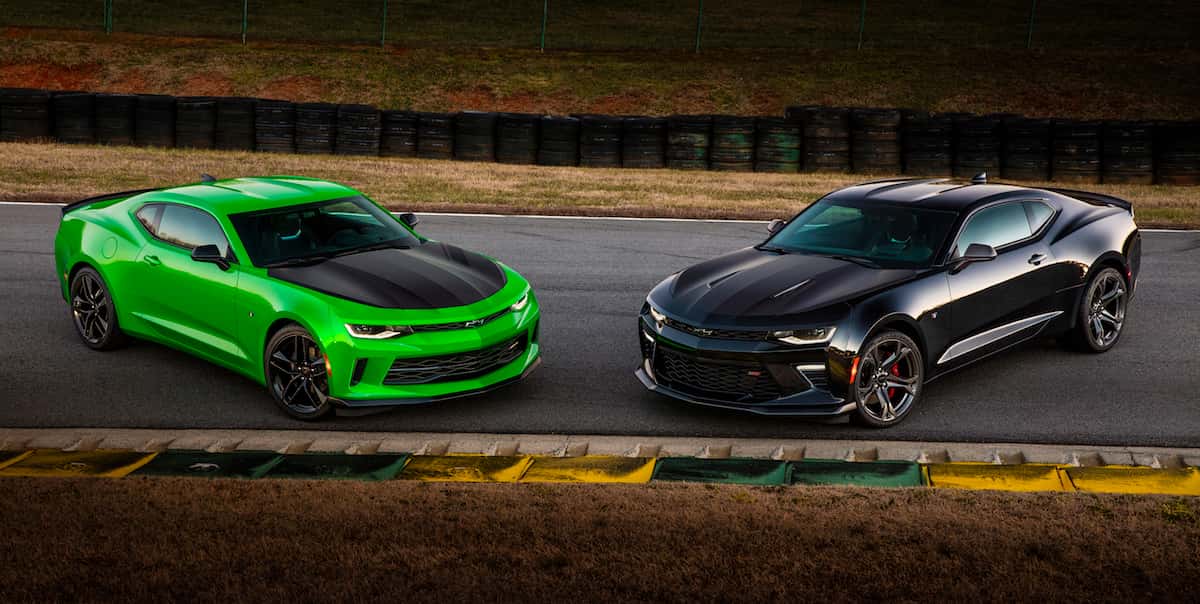 The 2017 Chevrolet Camaro provides you with much more than just your typical phone connectivity technology. It's also loaded with performance-enhancing technology, which truly amps up the Camaro's overall performance. Even better news - the refined technological aspects aren't restricted to power or speed.
Active Fuel Management
For example, active fuel management is found on both the V6 and V8 engines. AFM will deactivate cylinders when they aren't needed, like when cruising on the highway or going downhill. This effectively translates to less fuel being consumed, and a happier, less frequent, driver at the gas pump.
Drive Modes
The Camaro features four different driving modes you can select from with the push of a button: Tour, Sport, Snow/Ice and Track (on SS models). When one of these modes is selected, it will help automatically adjust different aspects of the vehicle to match the appropriate type of performance, like shift/throttle response, traction, steering wheel sensitivity, and even ride stiffness.
Magnetic Ride Control
Magnetic Ride Control is also found on the SS, and is a system that reads the road every millisecond using radar sensors, calibrating the stiffness of the suspension, accordingly - guaranteeing drivers a smooth ride on any type of surface.
Dual-Mode Exhaust
Drivers can dial-in a more aggressive sound using the driver mode control if the dual-mode exhaust is equipped to the new Camaro. All you need to do is select a unique sound for each of the four modes, and then listen and enjoy the low rumble or load roar of each one. Not necessarily performance enhancing, but still a nice touch - something your inner teenage rebel will surely appreciate.