2017 Chevy Traverse vs. Toyota Highlander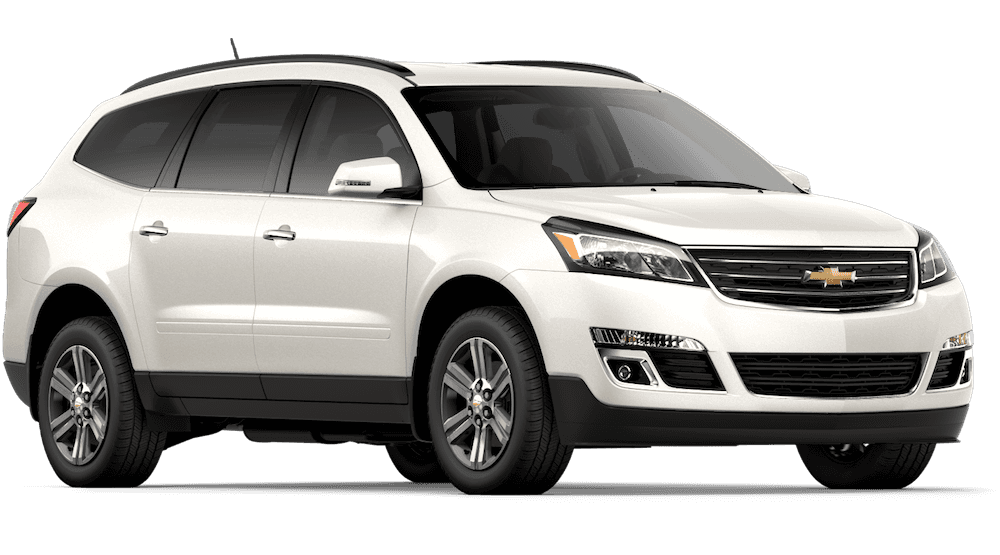 2017 Chevy Traverse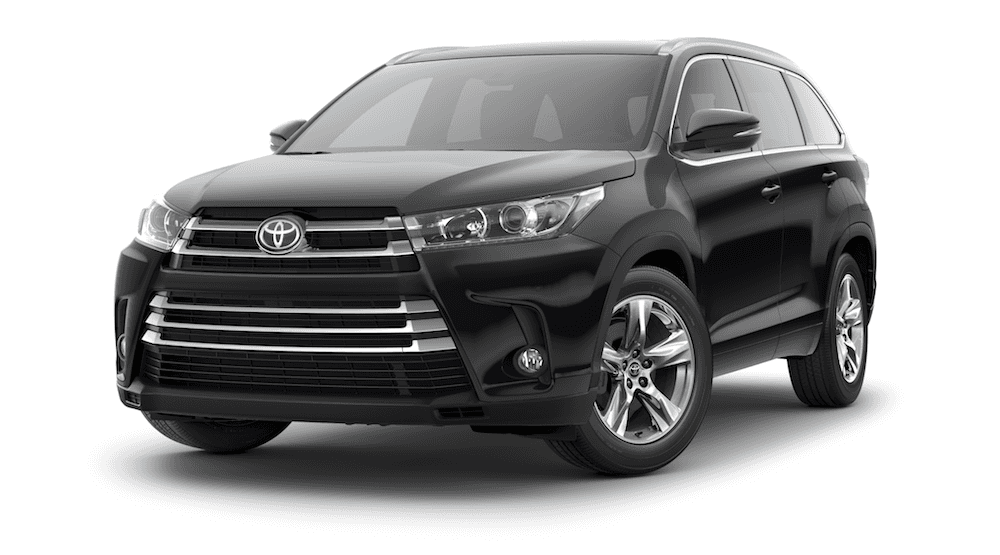 2017 Toyota Highlander
288 hp
Top Horsepower
295 hp
22 mpg
Highway Fuel Economy
25 mpg
The decision to purchase any vehicle over another is, ultimately, a personal one. In a marketplace inundated with an ever growing selection of mid-size SUV offerings, it can become a daunting experience to discern one from another. As expected, it often comes down to a side-by-side comparison, decided by one or two features that tip the scale in favor of the model that is a better overall fit for the buyer.
With this in mind, comparing the 2017 Chevy Traverse vs. Toyota Highlander provides a surprisingly strong argument for the diminishing room available for distinctive innovation in the SUV marketplace. With a buyer base consisting primarily of families, no other vehicle class finds itself more restricted by having to balance the expectations belonging to passengers of all ages.

Safety
Equipped with StabiliTrak, the Traverse is designed to assist drivers in safely executing emergency maneuvers, reactive to any loss of grip. In the event of a collision, the Traverse includes dual-stage front air bags, as well as side-impact and head-curtain bags, providing protection against side-impact and rollover. In government testing, the Traverse earned five stars (out of five) for overall performance, total front and side-impact protection. As part of the OnStar Package, the Traverse comes standard with a 5-year Basic Plan. While some Emergency, Security, and Navigation services may cost extra, the inclusion of OnStar provides an array of diagnostic, safety, and security features which would assure any driver. Finally, rear cameras are standard.
With airbag design comparable to that of the Traverse, Toyota also offers their Safety Sense P (TSS-P) technology standard in all Highlander models. Including rear back-up camera, lane departure warning and pedestrian detection, the package offers an assurance of driver reactivity. Buyers can also opt to include the Driver Easy Speak feature which, using a built-in microphone projected through the car's speaker system, allows the driver to speak to passengers while remaining focused on the road. As a whole, the TSS-P package is a strong offering which would be made better by the standard inclusion of the Driver Easy Speak feature, minimizing the distraction to any drivers.
Of all the comparisons, this proves the most subjective. As much as we are fans of the TSS-P package and are interested in how it will further evolve, the Traverse offers a solid blend of well-established technology and proven features. While we may personally favor the Traverse in this category, it's close enough that we can confidently call this a draw and encourage you to compare features on your own. (4/3 Chevrolet)

Performance
The Traverse LS delivers 281-hp courtesy of a 3.6-liter V6 engine, offering 22mpg (Highway, 15 City). We'll take the liberty of basing the comparison on this All-Wheel Drive option, as opposed to the FWD that comes standard.
Right off the bat, the Highlander LE falls short in serving up 185-hp powered by a 2.7-liter V6 standard, offering 25mpg (Highway, 19 City). Since there is the option, we'll see how the Traverse compares to the 295-hp 3.5-liter direct injection V6 (just to keep things as fair as possible). As with the Traverse, this comparison will be based on the AWD, since FWD comes standard.
At these trim levels both handle smoothly, considering their size within the vehicle class. They perform as would be expected in terms of acceleration, braking and maneuverability with no real stand-out from either. From the starting line, this is close enough to call a draw (1/1).

Design
Body Design
The front-end design of the Traverse has a rounded, contoured feel that reads immediately as a Chevrolet but manages to feel refreshed at the same time. The updated grille pattern sits comfortably within the wide-mouth front fascia, and tapers downward giving it a sleek look. The overall aesthetic is echoed across the side panels, creating a unified design that conveys both sportiness and elegance.
If parked side-by-side, the front-end design of the Highlander reads almost as the inverse of the Traverse. Instead of tapering down and inwards, the updated grille design becomes wider towards the ground. Creating the illusion of a wider stance, it gives off a more aggressive look than we are used to from Toyota. While we like the fresh look of the front end, the appeal is lost once you see it from the side and it takes on the traditional boxy feel of a classic wagon.
That said, we have to favor the Traverse in terms of Body Design (2/2).
Interior Design
With both designed to seat 8, driver and passenger accommodations in the Traverse outsize the Highlander but only "just." So close are the overall dimensions that the total difference in legroom over 3 rows of seating is (drumroll, please) 1 inch. Cargo room is a different story with the Traverse offering an impressive 32.6 cubic feet over the Highlander, making it more accommodating to the demands of families and/or owners with an active lifestyle.
At these trim levels, both interiors feature fabric-trimmed seating, as well as 2nd rows that fold flat and reclining 3rd row seats. Overall, the interior of the Highlander feels a little uninspired while the Traverse's curved aesthetic conveys consistency with the exterior design. This echoes subtly throughout, right down to the headrest design and seat stitching. Albeit minor details, it is our opinion that they create an interior that appears more welcoming and engaging.
With infotainment becoming increasingly more standard, both offer Bluetooth capabilities and USB ports with iPod connectivity. The Traverse serves up Sirius XM radio (with CD) as well as OnStar 4G LTE Wi-Fi, with the option of a rear-seating entertainment system. The Highlander's Entune Multimedia Bundle offers a passable alternative (less satellite radio and Wi-Fi). So, with additional cargo space, an all-around better aesthetic and WiFi capabilities, the Traverse wins for Interior Design at this trim level (3/2 Chevrolet).
Pricing
As spec'd, the Traverse LS starts at $34,195 MSRP while the Highlander LE starts at $34,140. Respectively, these are priced approximately $5,000 and $3,000 higher than their base models and, even at competitive trim levels for each, pricing remains relatively comparable. So although Toyota takes this category, it's only by a hair. (2/1Toyota)
Final Assessment
The Chevrolet Traverse and Toyota Highlander provide two very competitive offerings to anyone shopping for a SUV. While your final decision may come down to small subjective choices, we feel that the Traverse edges out the Highlander overall. Considering that it excelled primarily in terms of aesthetics, design, and interior accommodations, we would recommend exploring it at various trim levels to determine how you can you best enhance your experience.
We appreciate your interest in our inventory, and apologize we do not have model details displaying on the website at this time. Please fill the form out below and our team will quickly respond, or, please call us at (513) 741-1111 for more information.