5 Things You Need to Know About Chevy's LCF Box Truck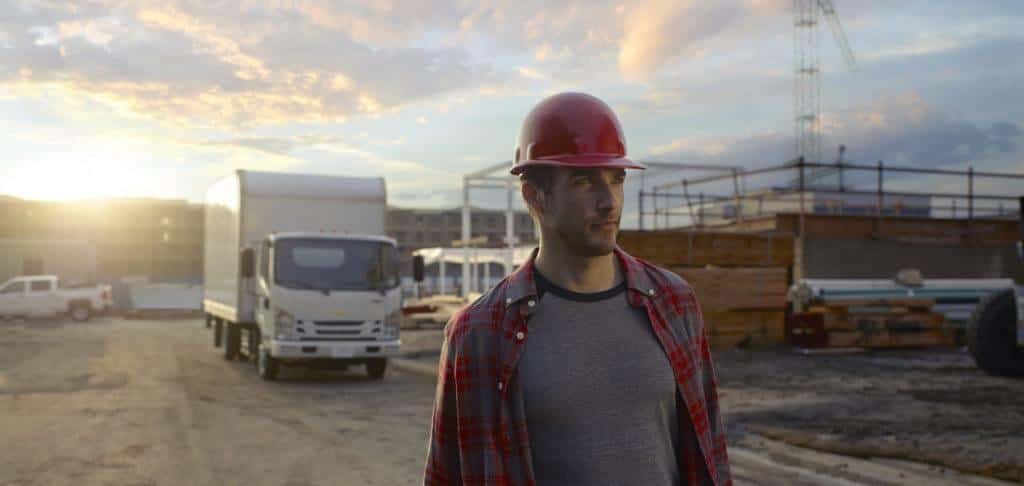 When trying to convert your small, medium, or large business from mediocre to magnificent, one of the most efficient ways to do so is from behind the wheel of a commercial Chevrolet truck. There are plenty of different box trucks for sale, Cincinnati – but the only brand that delivers consistent and affordable transport solutions is Chevrolet.
After abstaining from the commercial trucking industry for several years, Chevrolet announced its triumphant return in June of 2015. The brand's statement outlined their intent to not only bring back their commercial truck lineup, but expand it exponentially by December of 2016. For years, Chevrolet was the breadwinner of the commercial truck industry. Outselling competitors and overtly winning over the hearts of hard working Americans across the country, it goes without saying that companies were happy to learn of Chevy's commercial truck comeback. Ed Peper, the U.S. Vice President of GM Fleet and Commercial Sales, said, "Bringing low cab forward trucks back to our portfolio strengthens Chevrolet's commitment to providing commercial customers with more choices and provides customers with a versatile lineup of trucks, vans and crossovers. This addition helps our dealers satisfy their commercial customers' needs all in one place." As a Chevrolet dealership here in Cincinnati, we couldn't agree more. What better way to meet the needs of a wide range of local residents, than by incorporating these high quality and dependable commercial trucks back into our inventory lineup?
5 Things You Should Know About Chevy Commercial Trucks
Now that Chevy has officially re-released its highly capable commercial trucks back into the world, we can't help but fawn over everything they have to offer. When the most dependable brand in America announces its decision to bring back a heavy-duty lineup of commercial grade trucks that are affordable, how can we not feel excited? Without further ado, let's dive into the reasons why Chevy is your best bet for commercial truck needs, wants, and expectations.
One of a Kind: The reintroduced Chevy low cab forward trucks, are truly one of a kind. Not only are they sold by the most dependable brand in America, they are also the only low cab forward trucks in the country that offer a gas-powered engine. While other North American low cab forward trucks are diesel powered or otherwise, Chevy offers a great selection of both traditional gasoline powertrains, as well as diesel alternatives.
Ease of Use: Perhaps one of the best things about a low cab forward truck from Chevrolet is its uncanny ease of use. Chevrolet's LCF trucks have been uniquely designed to deliver excellent visibility from behind the wheel, along with unparalleled maneuverability. Thanks to the cab over design of Chevy's LCF trucks, drivers are able to experience optimal visibility regardless of where they travel. From conquering crowded city street corners, to backing down rural roadways, the low cab forward Chevy truck will easily become the best tool in your small business toolbox.
Flexible Applications: Chevrolet's newest LCF trucks come in six different model options, and range in size from 109 inches in length, to 212 inches in length. On top of the flexibility in size options, the bowtie brand LCF commercial trucks can be upfitted with a variety of applications to make the job easier than ever before. From a traditional box, to a refrigerated box, to a flatbed, and more – no other commercial truck lineup is as versatile and flexible in terms of application than Chevrolet.
Multiple Power/Engine Options: To say that the latest lineup of Chevy LCF trucks is versatile in terms of power is an understatement. With the option of either a regular or crew cab, business owners can go on to choose from six different engine and power capabilities. Check each one of them out below:

3500 – Equipped with a 6.0-liter V8 gasoline engine, this LCF truck boasts a GVWR of 12,000 pounds, and a max payload range of 6,246-6,978 pounds.
4500 – Also equipped with the 6.0-liter V8 engine, this Chevy LCF truck has an increased GVWR of 14,500 pounds, and a max payload range of 8,442-9,174 pounds.
3500HD – This "heavy duty" LCF truck comes with a regular cab online, and a 3.0-liter I-4 Diesel engine. With a GVWR of 13,000 pounds and a max payload range of 7,435-7,607 pounds, this diesel-powered truck is ready for any job you need done.
4500HD – The second available diesel-powered LCF truck from Chevrolet features a 5.2-liter I-4 diesel engine, and comes with either a regular or crew cab. Boasting a GVWR of 14,500 pounds and a max payload of 7,766-8,536 pounds, this truck is a great option for business owners who need both capability and practicality.
4500XD – While this truck is still equipped with the 5.2-liter I-4 diesel engine, it manages a GVWR of 16,000 pounds and a max payload range of 8,840-9,607 pounds.
5500HD – Next up on the power and performance food train, this LCF truck from Chevy includes the same diesel-powered engine as the 4500HD, but is rated at 17,950 pounds for GVWR, and has a max payload range of 10,680-11,461 pounds.
5500XD – While the 5500HD LCF truck came with either the regular or crew cab, the 5500XD truck is only offered with a regular cab. The 5.2-liter I-4 diesel engine includes a GVWR of 19,500 pounds, and a max payload range of 12,294-12,875 pounds.

Affordable: A Chevy LCF truck has several benefits for small business owners, including an affordable price. Starting at just $39,775, it doesn't matter if your company has a handful of employees or dozens. The Chevy commercial truck lineup will keep your budget on track, and allow you to get more done from behind the wheel of a capable truck.
As you can easily see, the Chevrolet lineup of LCF trucks is incredibly versatile, powerful, and unique. Whether your small business needs a heavy-duty hauler with a flatbed application, or a box truck that boasts the convenience your particular business needs, the team at McCluskey Chevrolet can help you find it. We are a full-service commercial truck dealership that is knowledgeable, skilled, and ready to meet your every need.
If you are ready to make the plunge into LCF truck ownership now, or are simply wanting to learn more about what the Chevy commercial truck lineup has to offer, stop by McCluskey Chevrolet today. Our team is standing by, ready to answer your questions and help you discover all that the bowtie brand has to offer.