Bill Nye Gives Chevy Bolt the 'Science Guy' Seal of Approval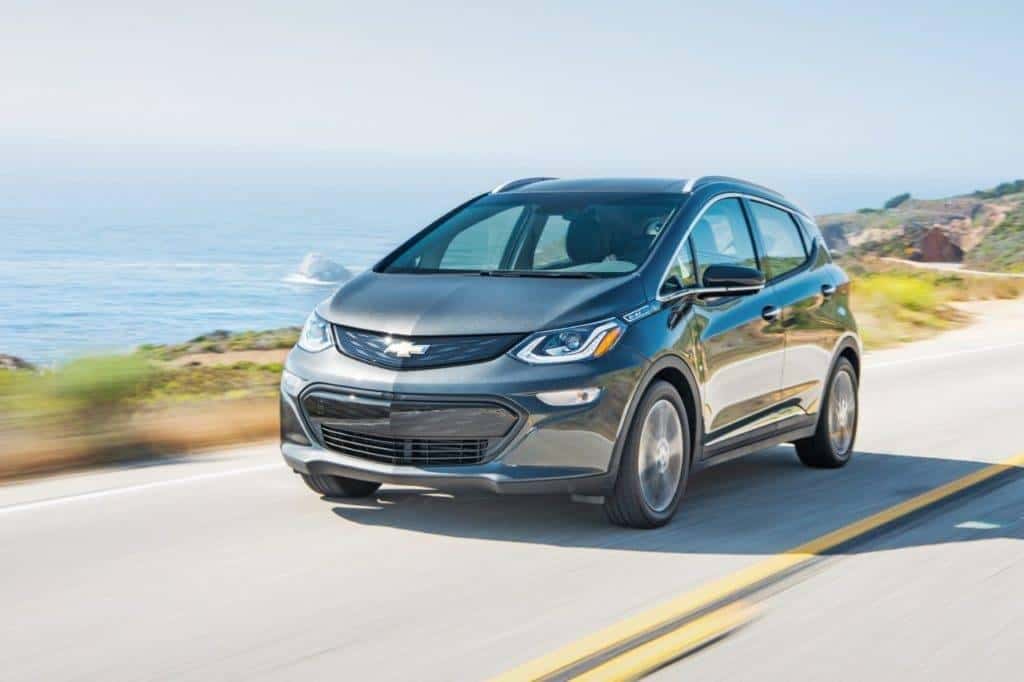 William Sanford Nye, better known to the world as Bill Nye The Science Guy, is an American science educator, television personality, and mechanical engineer. Best known for his popular children's science show which aired on PBS from 1993-1998, Bill Nye the Science Guy has managed to stay firmly planted in the media spotlight since his show went off the air nearly two decades ago. Known for both his love of science and colorful bowties, Bill Nye is currently the CEO of the Planetary Society, and remains a staple in our pop culture past and present.
As an automotive authority, we can't help but wonder what Bill Nye the Science Guy likes to drive around town. It would be crazy to assume that the eco-minded scientist would commute to the Planetary Society each and every day in a gas-guzzling SUV, so if Bill Nye were to head into a Chevrolet dealer – which car do you think he would choose?
Bill Nye's History with EV Cars
It should come as no surprise at all that the eco-minded scientist prefers his vehicles to run on environmentally-friendly all-electric power. Nye is so insistent on this, that he has owned seven all-electric cars over the past twenty years. The man who was able to successfully find a way to relate complex scientific ideas to children, was one of the few hundred owners of the original General Motors EV1 electric-car that was released back in 1996. It was the first mass-produced all-electric passenger car made by a major automotive manufacturer, with the Chevy Bolt being the second EV car to be mass produced by the company
The Science Guy Buys a Chevy Bolt
As a veteran owner and driver of several EV cars over the past two decades, Bill Nye seems to have landed on a potential long-term solution to his electric driving needs. The Bolt, Nye told Green Car Reports, "is head and shoulders above the rest." The "rest" that Nye is referring to include standard and luxury EV cars like the Ford Focus Electric, the BMW i3, the Nissan Leaf, Mini E, the Volkswagen e-Golf, and of course, the GM EV1.
In the same interview, Nye made comments regarding how the Bolt specifically stands apart from the Nissan Leaf. The Japanese automaker's EV hatchback was just surpassed in sales by the new 2017 Chevy Bolt, a major indicator of what buyers in this segment now want. Nye noted that the Bolt offers increased visibility over the Leaf he once owned, thanks to the "bird's-eye" camera feature that allows him the ability to see the entirety of the car when needed.
One of Nye's ongoing passions surrounding EV ownership has to do with spreading the word and knowledge to others around him. Giving rides to co-workers on his way to work, and transporting clients to and from sites, allows him the perfect opportunity to do exactly that. Nye claims that once his fellow colleagues see what the 2017 Bolt is capable of doing, it is impossible for them to hide their "EV smile."
One of The Science Guy's favorite things about his new Chevy Bolt is the fact that it can travel up to 238 miles on a single charge. He reports to travel anywhere from 70 to 90 miles per day around the Los Angeles area, and found that the Nissan Leaf gave him a bit of range anxiety. Thanks to the extended range capabilities of the 2017 Bolt, Nye can freely go about his day without having to worry about finding a public charging station, or keeping a close eye on his speed in order to conserve energy.
Despite his excitement surrounding the new EV model from Chevrolet, Bill Nye carries with him a certain level of frustration toward drivers who don't yet understand the endless benefits to driving an all-electric car. "If you don't drive an electric car, you just don't get it," Nye went on to further clarify. Furthering his grievance, Nye asked Green Car Reports a simple question that is harder to answer than most would think – "What will it take? Who the hell wants to drive a combustion-engine car? People…come on!" Nye also went on to conclude that his new 2017 Bolt EV is now his everyday car, and that he rarely utilizes others in his collection – including the Nissan Leaf.
In the event you want to mirror your childhood science hero, Bill Nye is currently the proud owner of a Kinetic Blue 2017 Chevrolet Bolt EV. His elation over all that the car has to offer is palpable, and a good measure of where the future of this fuel-saving segment is headed. With more affordable EV options on the horizon, and with Tesla even jumping on board of the budget-friendly EV bandwagon, it seems that the initial strong sales numbers of the Bolt will likely keep pace in the coming years.
Current EV Models and Respective Ranges
The Chevy Bolt is truly a one-of-a-kind all-electric hatchback that is taking the automotive world by storm. Aside from saving drivers the time and money to fuel up, EV cars also come with a long list of financial incentives and tax breaks from the United States government.  If you aren't yet sold on the benefits of EV ownership, or are considering the purchase of another make and model, take a look at this list of some of the current electric cars for sale in the United States, and what each one offers in terms of range.
2017 Chevy Bolt – EV Range of 238 miles per charge
2017 Hyundai Ioniq Electric – EV range of 124 miles per charge
2017 Toyota Prius Prime – EV range of 133 miles per charge
2017 BMW i3 – EV range of 114 miles per charge
2017 Ford Focus Electric – EV range of 118 miles per charge
2017 Volkswagen e-Golf – EV range of 124 miles per charge
As anyone can easily see, the 2017 Chevy Bolt beats out other affordably priced EV models in terms of range capabilities by a long shot. It's no wonder, then, why more buyers are ditching other big brand names in order to get behind the wheel of their very own Chevy Bolt – Bill Nye the Science Guy, included.