Car Shopping at McCluskey Chevrolet is Built Around You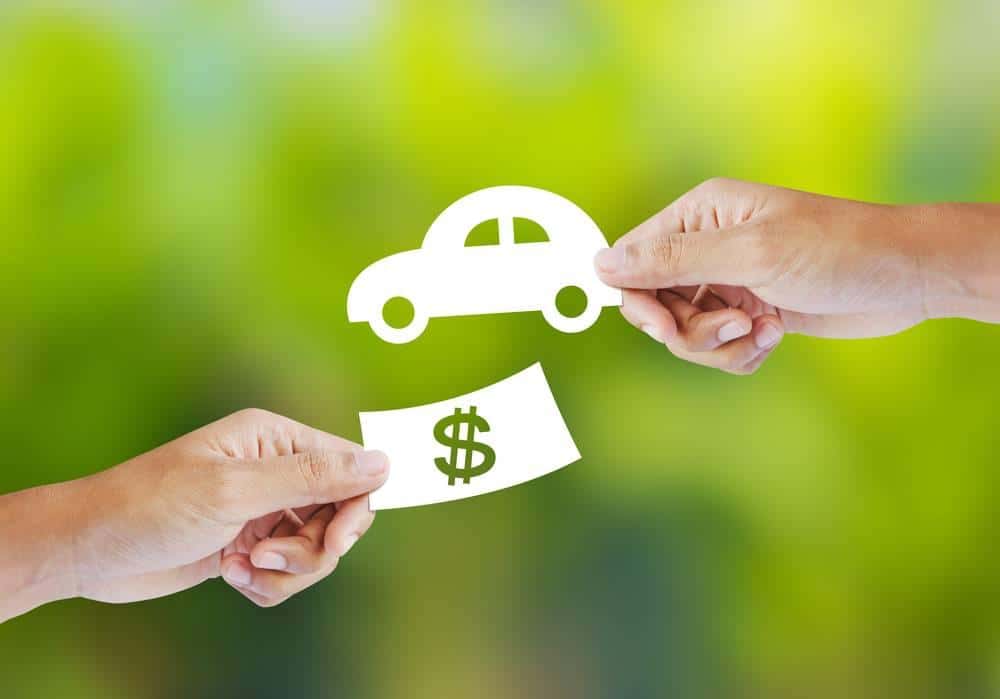 To the average car shopper, browsing for that perfect new or pre-owned vehicle may seem like a process that's stacked against the buyer. Between aggressive salespeople, inflated fees, and frustrating haggling, shopping for your next new or used car at the run-of-the-mill dealership can feel like an experience meant to make you spend too much and get too little in return.
That's why McCluskey Chevy has worked tirelessly to become a leader among Chevy dealers in Columbus, Ohio when it comes to providing an excellent customer experience. We focus on you above all else, offering a comfortable and inviting shopping space, easy financing for any situation, and a robust inventory sure to satisfy any shopper. We work hard to make your visit as enjoyable, efficient, and excellent as can be. We put the buyer first, and that's what makes McCluskey special.
Here's a look at everything we do to make your used or pre-owned vehicle shopping experience here at McCluskey Chevy the best you've ever had – because we know our customers matter most, and we have a passion for getting you in the perfect new vehicle today.
An Enjoyable Shopping Experience, Right Here In Columbus
Shopping for your next new or used vehicle has never been more comfortable, more efficient, or more customer-focused than it is every day here at McCluskey. We've designed our location to be as comfortable as possible for our guests, meaning you'll spend less time waiting in cramped waiting rooms and more time getting the car you need at the pace that's right for you.
Despite the immense pride we feel thanks to our impressive selection of new and used vehicles here at McCluskey Chevrolet, it's our amazing customer service that really keeps our customers coming back for more. In our quest to provide the best shopping experience for car buyers in the Columbus area, we offer a fun and relaxing atmosphere fit for any new or experienced shopper.
Enjoy your visit by taking advantage of our luxury accommodation in our Internet Cafe, where you can relax with some top-notch entertainment or get some real work done. Plus, we offer plenty of way to keep the family happy, including free popcorn, chocolates, doughnuts and bottled water. Keep connected and stay on track thanks to our complimentary high-speed Wi-Fi and available iPads. Whatever you may need, we take pains at McCLuskey to create a great space where you can feel free to evaluate your vehicle shopping experience and relax in a no-pressure atmosphere, all at your own pace.
At McCluskey, our sales floor is open around your schedule – from 9 a.m. to 9 p.m. from Monday through Thursday, and until 6 p.m. on Fridays and weekends. That means you can stop by after a night in town – grab a drink, hang around downtown, and then swing by for a no-pressure look at just what we've got in stock. We're ready and happy to show you what's on the lot, and just what we can offer you in an amazing new or used vehicle right here at McCLuskey Chevrolet.
Find Financing That Works For Your Budget
Finding the right payment plan for your new or used vehicle can seem like the toughest part of the entire shopping experience. Between finding a vehicle that matches your budget and then negotiating payments with the dealer, the financial aspect of your new car purchase is a critically important process – and the one where buyers tend to feel the most helpless. That's why we at McCluskey offer an impressively customer-centric financing department, and we offer competitive rates and expert advice to help you choose the financing plan that's perfect for you.
Regardless of whether your credit is good or bad, we at McCLuskey offer guaranteed credit approval for all our customers. That's thanks to our Instant Credit Approval process, which allows customers to speed up the regular process and get to finding that great new or used car faster than ever. Plus, you can even apply for financing online via our website, meaning you can get started and start browsing almost immediately for the vehicle that fits you.
We also work hard to make it easy for our customers to put the value of their trade-in toward their next new or used vehicle from McCluskey. By offering an easy online search tool to help you accurately appraise your vehicle to find its Edmunds True Market Value, you can prevent yourself from accidentally underselling yourself on the value of your trade-in when negotiating for your next purchase. That means no more getting ripped off on your trade-in – instead, you can count on getting your full money's worth here at McCluskey.
Our Chevy experts also work directly with Kelley Blue Book to guarantee fair prices on all of our vehicles, and we even provide customers with an easy-to-use online tool to help locate that vehicle's specific Kelley Blue Book Instant Cash Offer. With just a small amount of information about your vehicle, Kelley Blue Book can calculate the best market price for your trade-in, and even offer you that sum as cash-in-hand or to be put toward the price of your new vehicle. And since you'll get cash, you can eve choose to keep that money and put it toward your other expenses
Easy financing and honest trades are all part of what makes McCluskey the best place to find your next great new or used vehicle, regardless of your budget or financial needs. We work with you, meaning you can count on financing here at McCluskey.
Shop Exactly The Way You Want At McCluskey
Shopping for your next vehicle doesn't have to be a painful process – and by shopping at McCluskey, you'll find that there is a way to both enjoy your shopping experience and get a great deal on a great new vehicle. Whether you're just stopping in after a night on the town or you're down for some serious shopping on a day off, we're here to make the process simple, efficient, and enjoyable for all involved. Come experience the McCLuskey difference – and don't be afraid to enjoy yourself while you're here.