Chevrolet Dealers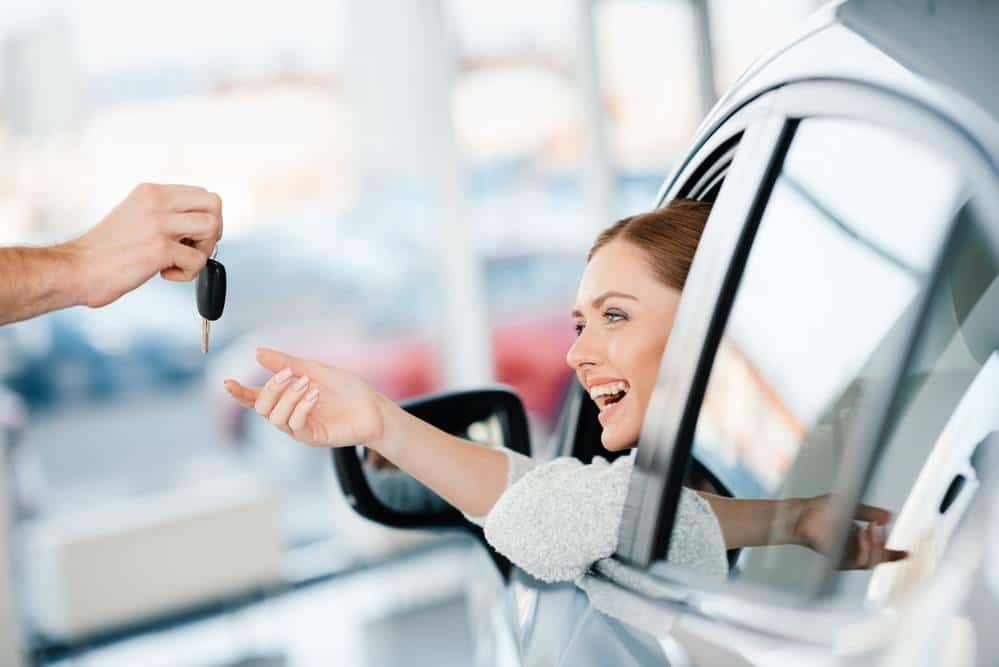 Chevy is undoubtedly a universal brand, but the company's popularity is only one of the many reasons why customers should consider these cars. J.D. Power has consistently recognized Chevy with their Initial Quality Awards, and the brand also earned the Most Awarded Car Company distinction for two straight years.
While pursuing one of Chevy's many vehicles may be obvious, finding an adequate dealership isn't nearly as easy. Fortunately for those living in the Cincinnati, Ohio area, there's no better place to purchase that vehicle than from McCluskey Chevrolet. The dealership is renowned for their selection of new and used cars, and the business has been consistently rated as the top Chevy dealership in the tri-state area.
Regardless of whether you're pursuing a new or used vehicle, there are a variety of reasons why you should be making that purchase from the Chevy dealership at McCluskey Chevrolet.
Selection
McCluskey appeals to a variety of different car buyers, whether you're seeking a new vehicle or a used vehicle. Thanks to the dealership's vast array of offerings (including more than 1,000 vehicles sitting on the lot), customers will be able to find a vehicle that fits their needs and budget.
Of course, McCluskey focuses in on Chevy's crop of new vehicles, meaning you can secure any of the brand's impressive offerings for an excellent price. Best of all, these potential buyers don't have to waste time looking through the business's wide array of vehicles, as they can simply view the inventory on McCluskey's website.
New Chevy Cars
You're unlikely to find a dealership's inventory that's as vast as McCluskey's, especially in the Cincinnati, Ohio area. It's a reasonable bet that the dealership will have at least 700 new vehicles on their lot every day, providing their customers with a variety of different options. While you may settle for a less-desirable car from another dealership, there's no doubt that you'll find your perfect fit at McCluskey.
Best of all, you don't even need to leave the comfort of your own house to peruse all that the dealership has to offer. A simple search of their website will clue you in to McCluskey's incredible amount of choices, and you can target a specific vehicle before you even head into the dealership. If you can't find a vehicle that fits your liking, there's no reason to fret. By simply calling the business or filling out a form on the dealership's website, the helpful sales team will search through their one-of-a-kind database of over 100,000 vehicles. As a result, McCluskey can easily order your desired car and have it delivered in no time.
Used Cars, SUVs, Trucks
Of course, McCluskey also appeals to those who may be seeking a used or pre-owned vehicle, as the dealership offers more than 500 cars, trucks, and SUVs that wouldn't be classified as "new." The inventory will be appreciated by those with smaller budgets, as customers shouldn't have any issues finding a vehicle for a couple thousand dollars. The inventory also appeals to those who may be looking for a minor discount on a typical new car, as McCluskey offer several used vehicles that are priced north of $20,000.
Plus, thanks to McCluskey's selection of Certified Pre-Owned vehicles, customers won't have to fret that they'll encounter a lemon. Both Chevy and the dealership require that these vehicles undergo an extensive inspection, assuring that they're reliable. Even their regular used cars are briefly inspected, thus eliminating any of the negative connotations that accompany this grouping of vehicles
Convenience
Nowadays, car buyers expect more than fair prices and a vast inventory when they're eyeing potential dealerships. Rather, they're looking for additional advantages that will make the entire car-buying process a whole lot easier.
Fortunately, McCluskey delivers. The dealership's flexible hours means you won't have to move around prior obligations to make a visit, and the easy-to-access location appeals to customers outside of Ohio.
Hours
If you're busy during the work week, that's no problem! McCluskey provides unmatched convenience, and part of that sentiment refers to their flexible hours. The dealership is open late from Monday through Thursday, as customers can visit anytime between 9AM and 9PM. The lot closes at 6PM on Friday and Saturday, although this should still give you plenty of time to peruse their inventory. You can even visit on Sunday, as McCluskey is open from 10AM to 6PM… a service that you won't often find from rival dealerships.
Fortunately, if you have any questions, you can call at anytime. You can even text the sales team, assuring that your inquiry is seen immediately. If you don't receive an immediate response, you can rest easy knowing that the staff will be in touch with you as soon as possible.
Location
Just because McCluskey may be located in Cincinnati, Ohio, that doesn't mean the dealership only appeals to potential customers from that specific area. Rather, thanks to the business's proximity to I-71, buyers from Ohio, Kentucky, and Indiana can appreciate all that the dealership has to offer.
Best of all, you won't have to spend hours trying to find the business. McCluskey is conveniently located in the Kings Automall, making it extremely easy to find and navigate.
Services
Fair pricing, a vast inventory of vehicles, and convenient hours aren't the only advantages provided by McCluskey. Rather, the dealership provides potential buyers with a number of services that will have their customers referring to McCluskey for years to come.
The financing department is an essential benefit provided by McCluskey, as this service means that you're able to afford a targeted vehicle in the first place. Meanwhile, the trustworthy service department will solve any car issues that you may encounter, and their speedy technicians will have your vehicle purring like new in no time.
Financing
If you're anticipating that your budget might be an issue, there's no need to fret if you're planning on shopping for a vehicle at McCluskey. That's because the dealership's financing department will determine a fair and reasonable plan that appeals to both them and you. Customers can even get a head start on the entire process by visiting the dealership. After filling out a form that contains all of the applicable information, you could be pre-approved for a loan in a matter of minutes.
Financing isn't the only monetary service that McCluskey provides. Customers can also take advantage of the useful payment calculator tool or the trade-in calculator, a pair of services that should alert you of additional ways to save money. The dealership even offers a buy here-pay here department, providing drivers with even more ways to secure that much-needed financing.
Service
Does your car need a tune-up? Perhaps you need some major repairs following a collision. In this scenario, there's no better place to visit than McCluskey's service department. While you may be used to visiting a private mechanic, you can be confident that this dealership will provide state-of-the-art service via its knowledgable and experienced technicians.
Best of all, you won't have to worry about rushing out of work to drop off your car. Thanks to McCluskey's flexible hours, customers can visit the dealership whenever they're available. The service department is open from 7:30AM to 3:00PM on Monday through Thursday, providing you with plenty of opportunities to get your vehicle fixed. Customers can also visit from 7:30AM to 6:00PM on Friday, 9:00AM until 4:00PM on Saturday, and 10:00AM until 4:00PM on Sunday.
There really isn't anything that McCluskey doesn't provide. A vast and versatile inventory means customers can target their perfect vehicle, while the abundance of services means you won't have any financial issues making that hefty purchase. Plus, thanks to their financing and service department, you're surely be interacting with the business for years to come.
Whether you're located in Ohio, Indiana, or Kentucky, there's no better choice for your next car than McCluskey Chevrolet.