Cincinnati Auto Dealers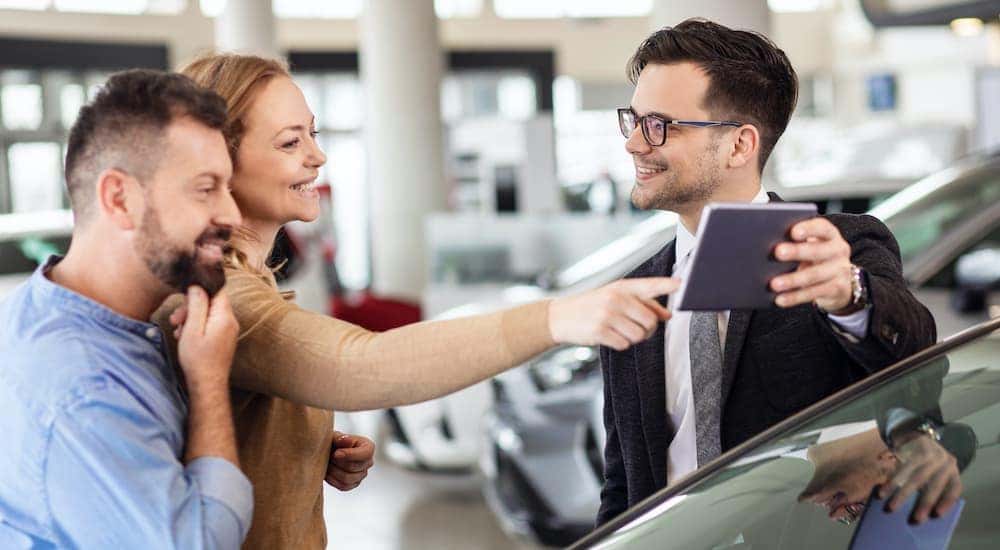 We'd love to say every car dealership will give you a fantastic experience that you'll drive away from satisfied, but here's the truth: not all dealers are the same. Even if you're just focused on Cincinnati auto dealers, you can find a pretty wide range of experiences from one to another. That's not to say that every other dealership out there is awful; there are plenty of other dealers here in the Cincinnati area that work hard to help their customers. Here at McCluskey Chevrolet, however, we simply push ourselves to go the extra mile and deliver even more.
This is about more than offering you the best vehicles around, though we certainly do that every single day. It's about focusing on what you need as our customer by listening to you, answering your questions, and providing an amazing selection of new and used models to ensure you get exactly what you're looking for. Best of all, with our patented Nationwide Vehicle Search technology, we have access to a massive number of vehicles beyond the hundreds we already have in stock. This means that no matter what you need in your next car, truck, or SUV, we'll have you covered.
Next-Level Customer Service
To us, being the best dealership possible starts with delivering the highest level of customer service and support that we can. All-too-often, at some dealerships, customer service goes by the wayside as they focus more on the vehicles and on their bottom line. As far as we're concerned, however, if we're not providing the best service and experience possible for our customers, then nothing else matters.
This means that all of us will prioritize helping you get exactly the vehicle or service that you need. Our salespeople are trained to always focus on your needs, which means we listen to you, ask you questions, provide answers to your questions, and customize your experience around what you're looking for and need. We're not interested in pushing a particular vehicle on you or trying to meet some sales target – your interests always come first. This is something we reinforce each day, and we never stop working to deliver a superior experience every chance we get.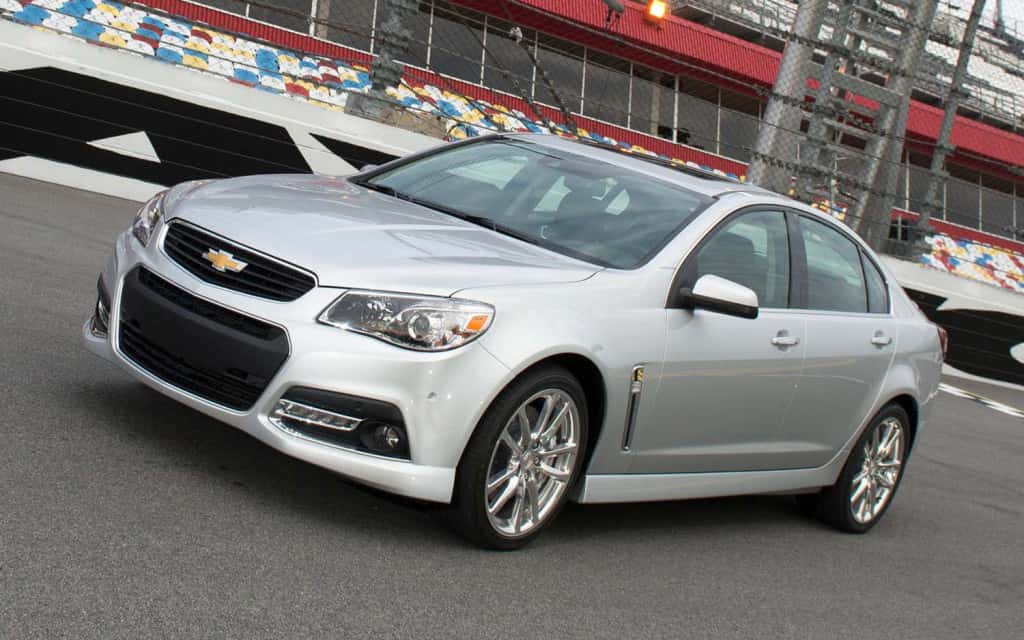 Our Remarkable Inventory
Of course, even the best experience for our customers is meaningless if we can't actually deliver the vehicle you need. That's why we also work so hard to have one of the most extensive and comprehensive inventories of any dealership in the Cincinnati area. We offer the full lineup of new Chevy models: whether you're interested in a rugged and hard-working truck or a spacious and reliable SUV, we'll have you covered. We have hundreds of new models available at any given time, so no matter what you're looking for, we'll make sure you find it.
Since a brand-new vehicle isn't necessarily right for everyone, we also maintain a fantastic inventory of used models for you to choose from. This inventory fluctuates, of course, but we strive to have hundreds of different options available for you here at our dealership. This includes a huge selection of Certified Pre-Owned (CPO) models that are in fantastic condition and come with warranty coverage from Chevy. We do everything we can to have as many used vehicles as possible at a wide range of prices, so no matter what your budget looks like, we will work with you to get you the car you need.
Straightforward Financing
Here at McCluskey Chevrolet, we understand that the financing process isn't something anyone really looks forward to. At best, it can be a bit of a hassle, and at worst, it can be the source of a lot of stress, anxiety, and even sleepless nights. The last thing we want is for anyone to have to deal with so much worry while shopping for a car, so we make the financing process as simple, straightforward, and painless as possible.
Our financing experts have pretty much seen it all; no matter what your credit situation looks like, we'll do everything we can to help you find the perfect solution. We offer guaranteed credit approval and easy financing with a quick pre-qualify tool to give you a realistic sense of what your financing solution might look like. You can get started right now on our website or contact us today to get answers to your questions and the assistance you deserve.
Nationwide Vehicle Search
As fantastic as our inventory of new and used vehicles is, we go even further to make sure you can find the perfect vehicle. With our patented Nationwide Vehicle Search technology, we have access to a massive list of thousands of vehicles from across the country. No matter what you are looking for, we'll help you find it and ensure it's in the best condition possible, so you can keep enjoying it for many years to come.
You can take advantage of our search technology right now, on our website, by telling us what you're looking for. Or, if you prefer the personal touch, give us a call or contact us online to have one of our experts start your search for you and find out just how easy it can be to shop for your next vehicle. Whether you've simply heard good things about a particular make and model, or you have a certain car you've been dreaming of for years, let us know what you want, and we'll help you find it.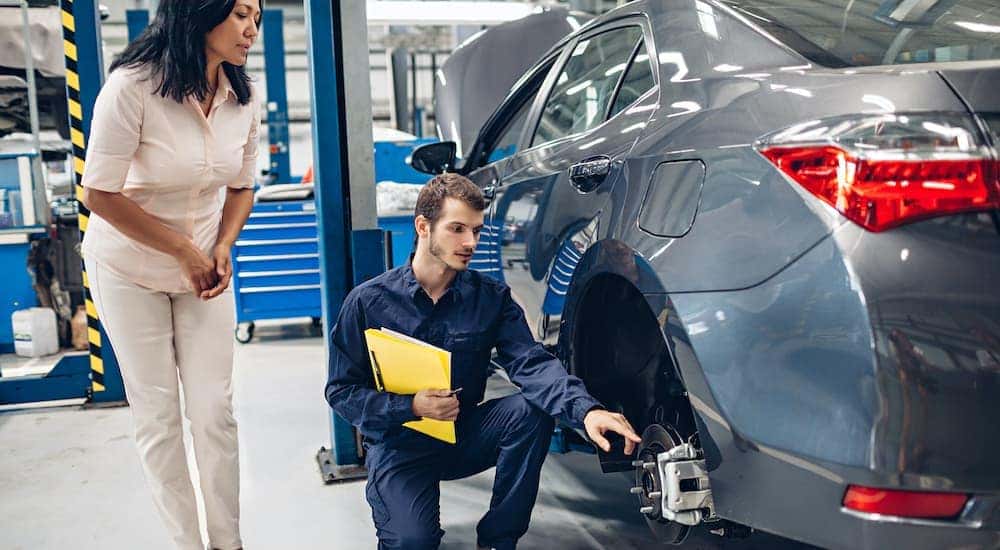 Long-Term Service
One of the things that truly set us apart from many other dealerships out there is that we're committed to ensuring you continue to enjoy your vehicle for many years to come. With our certified service center, we're able to help you with anything you need: from routine maintenance and scheduled service to more elaborate repairs. Best of all, our service center is open every day, including weekend hours, so no matter what your schedule looks like, we'll work with you to get your work done right away.
With our factory parts department, you can rest assured that we use the best parts possible, including those your vehicle was specifically designed for. Even if you enjoy working on your car yourself, rather than having someone else do the work for you, we can help you get exactly the right parts and have them quickly, so you don't have to worry about it. All of this is in addition to our free Lifetime Mechanical Warranty that we provide on every vehicle we sell, both new and used. You get unbeatable peace of mind that includes unlimited miles, unlimited years, and covers all the major parts of your engine and transmission – all you have to do is stick to the manufacturer's oil change schedule, and you're covered.
We're Here for You
As you can see, here at McCluskey Chevrolet, we work hard every single day to offer you the highest level of customer service possible, with a huge selection of vehicles to meet your needs. This is something we truly believe in, and it's the cornerstone of everything we do as your Cincinnati dealership. We know that you have a lot of dealers to choose from, so we pride ourselves on delivering an experience that you simply can't find anywhere else, which goes beyond what those other dealers have to offer. Whether you live here in the Cincinnati area, you're coming to us from Kentucky, or anywhere else in the country, your needs as our customer are always our top priority. But you don't have to take our word for it; call or come visit us today at McCluskey Chevrolet and experience this difference for yourself.