Ever Wonder How Used Cars are Priced? You Should; Here's Why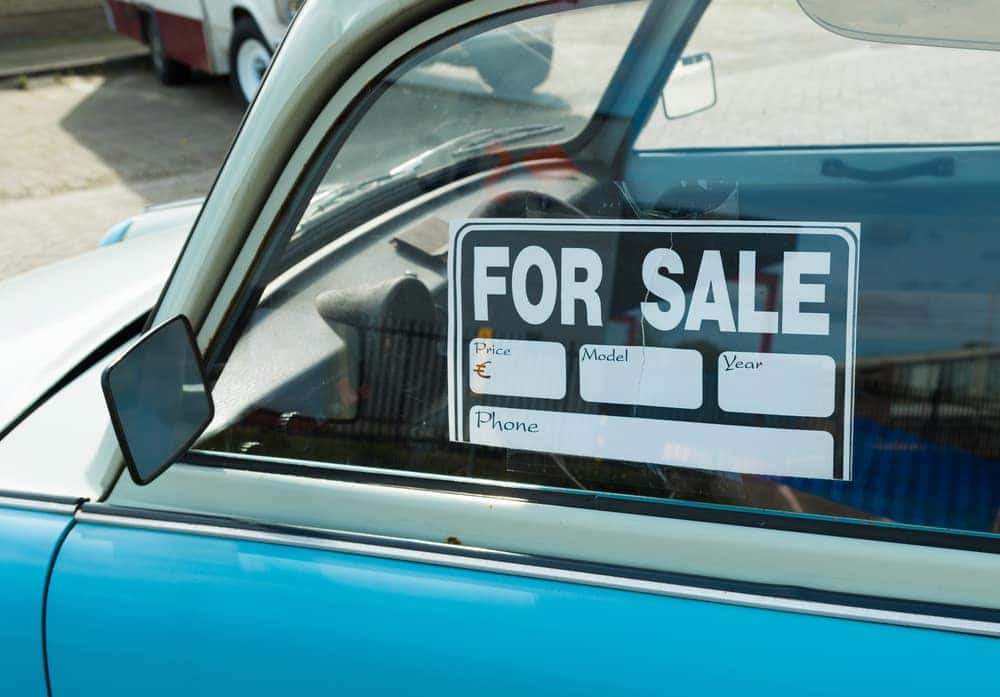 Thanks to technology, searching for used cars in Cincinnati is easier than ever. Google the name of a dealership nearby and look at their inventory. If you see a car you like, take a trip down to look at it. Often, one thing that is overlooked is how a used vehicle is priced. Many consumers take the sticker price at face value, and assume that it's set in stone. This thought couldn't be any further from the truth, and it would be beneficial if all consumers knew how used cars were priced. While it's obvious that the market sets the baseline price for the models, there are a few different factors that impact the individual price of each car like location, and even the type of weather in that environment. On top of that, the dealership also increases the price slightly, to compensate for various factors.
Why is it important to know how a used vehicle is priced? Apart from understanding why you're spending that amount of money, it's also good so you can figure out if you're getting a fair price or not.
Market Sets the Baseline Price — Other Factors Finalize
In order to understand where used car pricing comes from, you need to first look at the market, since this is what forms the baseline from which other prices are set. The numbers you see quoted are generally linked to the price that the model is selling for at auctions in and around your area. However, you won't be able to necessarily purchase your used vehicle (or sell it) for market value because there are plenty of other factors that come into play. Just to reaffirm my statement, Alec Gutierrez — an analyst for Kelley Blue Book says, "It is all based on the market, and market data."
There are plenty of individual factors that have to be taken into account after a dealership buys a used car. We'll cover in detail why they need to mark up the price a little bit later on, but let's take a look at why an individual car might be priced differently from dealership to dealership. After all, the market just sets the baseline price.
You already knew things like the condition, optional features, trim levels, mileage, and age (depreciation) affect the price of the used car. Also, you need to take into consideration if a franchised dealer is able to sell certified pre-owned vehicles or not. If bought off auction or traded back in, these will be worth much more than your average used car because on the exceptional condition they're in — which translates to a higher value vehicle.
There are a few other factors that you might not think of that also influence a vehicle's dealership price. Your location is one of them, for example. It's harder to sell a truck out in California for example, than it is to sell one on the East Coast. Why? Simply because trucks are often associated with 4×4 capability, which is used to combat hazardous roads during winter driving. Speaking of winter, pricing is also influenced by the time of year and seasons. Where do you think a convertible is going to sell better in February? Michigan, or Miami?
Even though both the truck and convertible might have been bought at the same auction, their prices will be different simply because of the location of the dealership, along with the other more well-known factors mentioned above.
The Dealership
Notice how Gutierrez said "based on," because there are plenty of other individual factors that are looked at when setting the price of a vehicle. Used car dealers try to buy these cars as close to or under the average auction price as possible. Whether they are being sold by an auction, private party (your trade-in), or another dealership. Once they get their close-to-wholesale price, the dealer will make sure to mark up the price they sell it for. This isn't to scam more money out of you. Rather, it's in order to help cover any costs that were spent to successfully sell the vehicle. Such as the money they spent on reconditioning and marketing. They also take into consideration an allowance for profit, and to help pad anything they might "lose" in negotiations when selling the vehicle to a consumer.
While they would love to get the asking price or dealer retail price for the vehicle, they understand that they most likely won't, which is why they include some padding in the number. They actually expect you to negotiate, so make sure to take advantage of that. Your goal as the buyer is to get as close to that wholesale price as possible, whereas the goal as the seller is to get as close to the real price as possible. Now, you understand why it might seem like such a hassle when you buy a vehicle — even a used one. Simply because you and the dealership are after two completely opposite things.
Ensuring you Get a Fair Price
Like I said before, you'll never get the wholesale or market price of the vehicle no matter how badly you want it. If you did get a vehicle for market value, it's the result of a lot of negotiating and (most-likely) a four-leaf clover in your pocket. But, just because you aren't getting the vehicle for TMV (True Market Value) doesn't mean you are getting a bad deal.
If you want to ensure that you're getting a fair price on the vehicle, this is where services like Kelley Blue Book and Edmunds come into play. These are two companies that research the market to see what these used cars are selling for. They break it down by model, options, mileage, condition, and location, so you know that it's always a relevant price. If you ever have any discrepancies, you'll want to check these sites and bring the information with you. That way, you have something to base your claim off of. Make sure to use these services when it comes time to sell or trade-in or sell your vehicle, as well.
Ensuring you get a fair price is a lot easier than you think. All you need to do is take what you've learned here, and apply it during the buying process. Make sure to refer to KBB or Edmunds price tools if you have any suspicions pop up, but keep in mind that dealerships mark up their vehicles to help cover the cost of reconditioning and marketing a vehicle. Therefore, it's typically a fair transaction for both the dealership and consumer. It's also easy to tell if a vehicle is priced in a ludicrous way, simply by referring to the average prices provided by others in the area.