Four Easy Steps to Follow When You're Selling a Car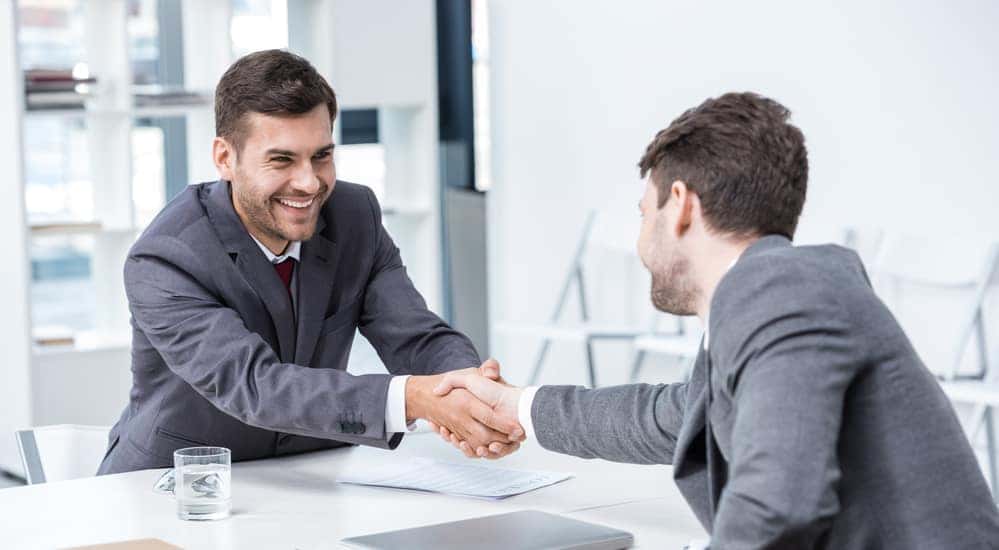 If you're currently attempting to sell your current ride, you may find that it's difficult securing the optimal deal for your car. Well, we're here to help. Below, we've reviewed several easy ways that consumers can boost the value of their vehicle. That way, when you start shopping for a replacement, you've already maximized the trade-in value of your ride…
Step #1: Clean, Clean, Clean!
This step should be rather obvious, but you'd be surprised to learn how many prospective sellers visit a dealership or a private buyer with a car that's full of trash and grime! You're not painting the best picture for the potential customer, and that could lead to a lack of interest or reduced offers.
The benefits of cleaning your vehicle are rather obvious. For starters, a clean vehicle is more presentable. If you're going to be buying any product, you'll surely target the cleaner options that have retained its like-new condition. This sentiment applies to both the interior and exterior of the vehicle. While it may not be necessary to hire a cleaning service to detail your soon-to-be-former car, you may want to look to clean up any scratches or ripped upholstery.
Another incentive for ensuring that your vehicle is in tip-top shape is the perception this will present to any prospective buyer. If the former owner of a vehicle took care of their interior or exterior, there's an increased chance that they cared for the vehicle's mechanical aspects. On the flip side, if the interior or exterior is in disarray, it could be an indication that the driver was a bit reckless when it came to the vehicle's mechanical components.
Step #2: Do Your Homework
Even if you're tight for money and looking to move your car as soon as possible, it will benefit you to do some research before putting your ride on the market. Ultimately, by looking at similar vehicle sales, you'll have a better gauge of the proper value of your specific car.
Best of all, there are a number of resources that customers can use as they're trying to determine a proper asking price for their vehicle. If you're planning on selling to a dealership, you should consider viewing Kelley Blue Book's suggested values, which is what many businesses will be basing their offer around. If you're going to be pursuing a private sale, then take a look at Craigslist or eBay. These websites even give you the opportunity to see completed transactions, giving you a full idea of what similar vehicles are selling for.
Ultimately, if you do your research ahead of time, you'll see two real benefits. For starters, if a prospective buyer approaches you with an incredible offer, you'll understand that you should be accepting immediately. Meanwhile, if you've done your research, you won't be blind sighted if you receive any low offers.
Step #3: Shop Around
Of course, you'll have no idea if you're securing the best possible deal if you fail to shop around for various offers. By visiting different dealerships or negotiating with different private buyers, you'll be able to secure the best possible offer for your ride. While this will require you to dedicate a bit more time to the entire car-selling endeavor, it could ultimately lead to you making more money in the long run. At the end of the day, you have all the leverage in this scenario. If you don't receive any offer that's to your liking, don't be afraid to walk away from negotiations.
Of course, if you're debating between which avenue to pursue, remember that there are advantages that accompany both car-selling options. By opting for a dealership, you can expect the utmost convenience throughout the entire process, as there's a good chance that the business will guide you through the ordeal. Meanwhile, if you opt for a private sale, there's a better chance that you'll receive more money for your ride. However, by opting for this particular route, you'll also be compromising any of the convenience factors, as you'll be required to complete the majority of the transaction yourself.
Step #4: Visit a Mechanic
Regardless of whether you're selling your car to a dealership or a private buyer, there's a good chance that the prospective buyer will request a test drive. If they're savvy, they'll be able to recognize any worrisome mechanical issues (and if they're particularly savvy, they'll request to visit a mechanic). In this case, you'll be forced to account for any necessary repairs in the asking price of your ride, and customers may reduce the overall value of the ride due to this indiscretion.
However, by visiting a mechanic before you initiate the car-selling process, you can better anticipate any potential problems. By having a full understanding of your vehicle's mechanics, you'll have the opportunity to be completely transparent during the car-selling process. This also means customers can't leverage these problems against you, potentially earning you some money at the end of the day. Furthermore, you could look to pay for these specific repairs yourself, which will only help to increase the value of the ride.
If you're looking to maximize the value of your soon-to-be-former vehicle, all you have to do is follow the steps above. These basic tasks don't require a whole lot of effort, and you'll surely appreciate the monetary benefits that you'll ultimately see at the end of the day.
Well, if you're looking to sell your current ride, modern businesses like online.cars are more than willing to make the purchase. This particular business is looking to provide their customers with optimal convenience. Ultimately, online.cars will provide you with an instant quote, and you can then accept a check for your car or use the value towards another one of their vehicles. Plus, the business even offers to pick up the vehicle directly from your house, thus maximizing the convenience?
So what are you waiting for? If you want to sell your current ride, you won't have to look any further than online.cars!