Four Reasons Why McCluskey Chevrolet Trumps Other Local Businesses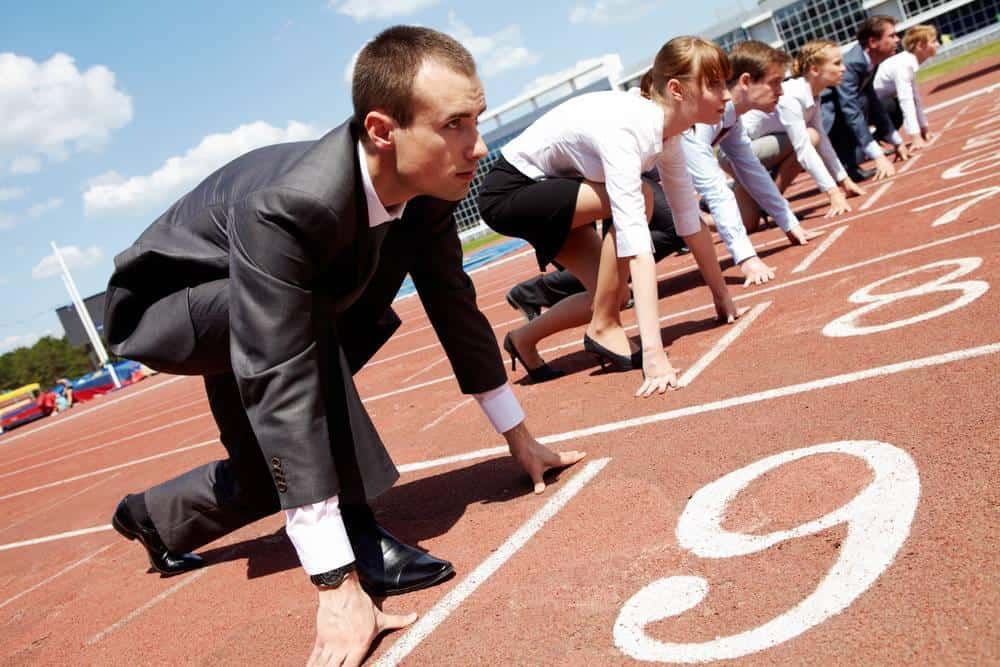 Searching for the ideal Chevy dealers in Ohio is easier said than done. There are dozens of applicable dealerships in the area, meaning customers could logically spend a month zeroing in on one specific business.
Well, don't waste your time trying to determine which dealership best fits your needs. Rather, there's no doubt that McCluskey Chevrolet will provide all of the traits and features that a customer could possibly desire. This includes a wide array of new and used vehicles, a reliable service department, and a trustworthy service department. McCluskey is truly your one-stop-shop for everything Chevy.
Of course, one paragraph can't possibly elaborate all of the services and advantages that this dealership provides. Therefore, we've provided a long list of reasons why McCluskey Chevrolet is superior to the competition. When you've finished reading, you'll understand which Chevy dealer in Ohio you should be visiting…
Vast Selection of Vehicles
You're unlikely to find a wider array of new and used Chevrolet cars than at McCluskey. The dealership has hundreds of vehicles currently sitting on their lot, including several 2017 models. For instance, those seeking a subcompact sedan could naturally turn to the 2017 Chevy Sonic, while those seeking a hatchback could opt for the 2017 Chevy Cruze. The brand has engineered a number of versatile vehicles, which explains why you should be opting for their offerings in the first place. Combine McCluskey's affordable prices and unmatched service, and it's truly a match made in heaven.
Meanwhile, those seeking a non-new car will have plenty of options when they opt for McCluskey. Customers will be hard pressed to find better used deals elsewhere, especially in the Cincinnati, Ohio area. Furthermore, their quality pre-owned vehicles have been backed by the dealership itself, essentially assuring your satisfaction.
These used vehicles can appeal to buyers with any types of budget. For instance, there are several vehicles sitting on McCluskey's lot that are valued at less than $5,000. Sure, the vehicles are accompanied by high mileage, but you can still pursue capable vehicles like the 2003 Mitsubishi Eclipse or the 2008 Pontiac Grand Prix without breaking the bank. On the flip side, there are several used vehicles that are priced north of $50,000. This includes several low-mile Corvettes (including a rare 1959 model) and a Mercedes-Benz.
Dependable Service Department
It's particularly difficult to find a local technician who is willing and able to service all of your Chevy needs. As a Chevy owner, it's in your best interest to pursue a mechanic who specializes in fixing up the brand's vehicles. Well, for those with this mindset, you won't have to look any further than McCluskey Chevrolet.
The dealership's service department is open seven days a week, meaning you'll never struggle to find a time to visit the business. Furthermore, their timelines is one of the major reasons why customers keep coming back, and you'll surely have your repaired Chevy back in no time. McCluskey provides their customers with an assortment of standard services, meaning you can turn to the dealership whenever you need any work completed. Their offerings include:
Oil Changes

Tire Balance/Rotation

Inspection

Brakes Replacement/Adjustment

Muffler/Exhaust Repair
If you run into a more serious issue, you can also rely on McCluskey to help salvage your vehicle
Knowledgable Financing Department
McCluskey doesn't require their customers to find financing from other lenders, whether a bank or a credit union. Rather, the dealership will allow you to finance your recently purchased vehicle directly from their business. The knowledgable finance department will find a fair deal that appeals to both sides, and they'll make sure that you're not stuck with an unrealistic payment plan. After all, McCluskey is particularly focused on providing their drivers with an unmatched buying experience, so they're certainly not looking to pull a fast one.
There are a number of additional financial services that this dealership provides to their customers. Drivers can sort their targeted vehicles by payment, and they can rely on the website's payment calculator to help them anticipate any fees or monthly requirements. There's even a Buy Here-Pay Here service, allowing those with compromised credit to pursue a used vehicle.
Easy-to-Use Website
It may sound silly, but one of McCluskey's major features is their intuitive website. This resource provides customers with a number of advantages, and they can start the car-buying process from the comfort of their own couch.
For starters, potential customers can explore the dealership's offerings simply by visiting their website. Whether these prospective buyers are searching for a new, used, or certified pre-owned vehicle, they can sort by an assortment of different attributes, including:
Price

Model

Body Type

Year

Fuel Type

Features

MPG

Cab Type

Color
Finding your desired vehicle would take hours on a traditional car lot. Instead of wasting your day perusing inventory, you can view all of McCluskey's offerings directly on their website. If you truly want the whole car-buying experience, you can explore the dealership's offerings by taking a virtual tour of the giant facility.
The dealership's site also allows customers to make direct payments, which is obviously much more convenient than sending it via mail. Customers can also order specific parts for their vehicle, or they could capitalize on the dealership's wide array of special offers. In other words, you'll be doing yourself a great disservice by not taking advantage of everything McCluskey's website has to offer.
It's rather obvious, right? McCluskey's vast inventory should be reason to enough to visit their business, but the dealership's assortment of additional incentives puts the car seller on another tier. For those who live in the Cincinnati, Ohio area, there's truly no better option.
Best of all, the dealership is extremely easy to find. Located right off Route 71 at Kings Automall, drivers won't drive around aimlessly to find the business. Therefore, they can immediately capitalize on everything that the best Chevy dealer in Ohio provides.