Four Reasons Why the 2017 Chevy Express Can Appeal to Any Industry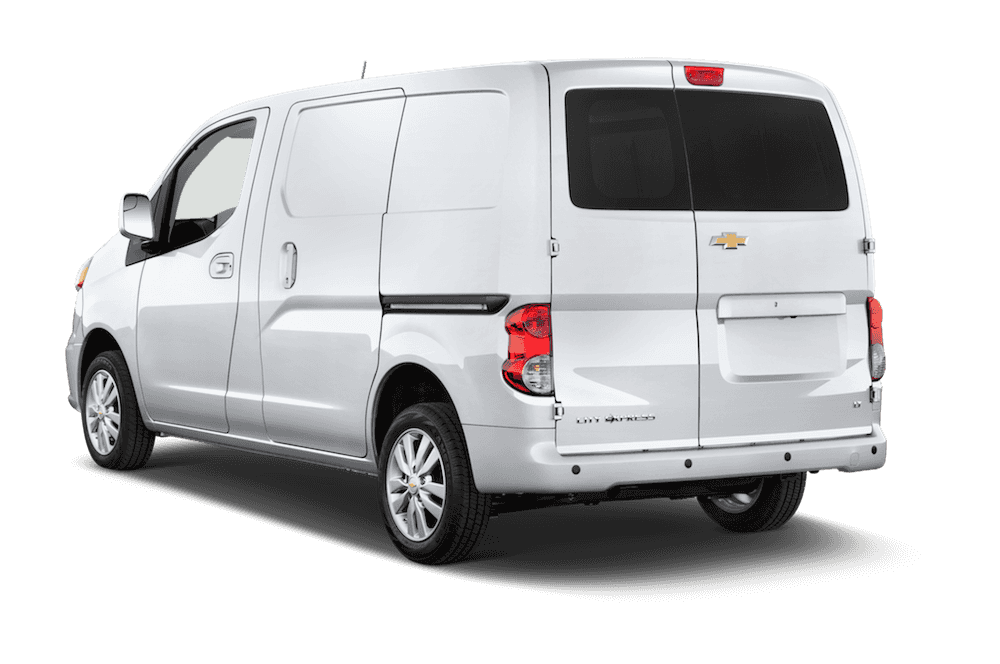 The 2017 Chevy Express is one of the most versatile cargo vans in the industry. As a result, the model can truly appeal to those who work in any type of business, whether plumbing, delivery, restoration, or any similar endeavor.
Of course, this can be confirmed after exploring everything this model has to offer. If you've been seeking Chevy vans for sale, see why the 2017 Chevy Express can truly appeal to any type of business.
Reason #1: Engine Capabilities
Several of Chevy's vehicles allow customers to choose between a variety of different engine offerings, but we surely weren't expecting this type of flexibility with the 2017 Chevy Express. Well, thanks to the engineer's decision to offer a trio of capable engines, customers can zero in on the unit that they feel best fits their needs.
The 4.8-liter V8 engine is the most "ordinary" of the bunch, as the standard system is capable of cranking out a still-impressive 285 horsepower. Meanwhile, the similar Vortex 6.0-liter V8 engine takes those power specs to another level at 342 horsepower and 373 pounds-feet of torque. These offerings are usually accompanied by the reliable Hydra-Matic six-speed automatic transmission, which offers amenities like Tap-Up/Tap-Down Driver Shift Control and auto grade braking (making the hulking van much easier to control).
Meanwhile, despite being the smallest of the available options, the Duramax 2.8-liter Turbo-Diesel engine is just as capable as its larger counterparts. Attached to an eight-speed automatic transmission, drivers can expect the unit to deliver an incredible 369 pounds-feet of torque and 181 horsepower. Thanks to these specs, drivers can also expect their cargo van to haul up to 7,000 pounds.
These powerful engines will prove especially useful to those who are required to spend their days on challenging worksites. The van should be able to overcome any type of terrain, so you shouldn't think twice if you're required to travel off the beaten path.
Reason #2: Immense Flexibility
The Chevy Express is a hulking, large vehicle, but there may still be situations where the van doesn't provide all of the necessary amenities that cater to a specific business. Fortunately, buyers can modify their purchase to accommodate all of their needs and desires.
For instance, the brand sells a sturdy ladder rack, which will is useful for painters and repair men. Instead of having to cram the ladder into the back of the vehicle, you can simply lock in the part to the roof of your ride. The brand also offers an assortment of smaller equipment packages, allowing you to sort your tools while also keeping them safe and secure.
The flexibility doesn't end there. The Cargo Crew option allows owners to opt for a five-passenger version of the van, which lets drivers cleverly fit both cargo and occupants. Speaking of cargo, the rear swing-out doors and hinged cargo doors will make it incredibly easy to store any of your equipment, while the available sliding side cargo door will make it absolutely painless to access these goods while on the worksite.
Of course, when all is said and done, drivers shouldn't require too many changes to the Chevy Express. After all, the vehicle already offers a whole lot of interior room, as owners can anticipate 313.9-cubic-feet of space on the extended wheelbase version. Meanwhile, the accompanying cargo tie-downs will allow the owner to easily secure their most valuable equipment to the side of the interior.
Speaking of flexibility, owners don't have to opt for the standard version of the Chevy Express. Instead, they can choose the 2500 or 3500 version. Both of these vans include 135-inch/155-inch wheelbases, and they both offer a 16,000-pound gross combination weight rating. The 3500 Express increases the gross vehicle weight rating from 8,600 pounds to 9,900 pounds, and it also boosts the payload from 3,234 pounds to 4,192 pounds.
Reason #3: Unique Technology
Are you required to complete work when traveling in your new 2017 Chevy Express? In this case, you can easily rely on the vehicle's significant technological offerings.
The 4G LTE Wi-Fi allows drivers to easily access a wireless internet connection, meaning you won't have to waste any precious data to send emails or visit a website. With the ability to connect up to seven devices, you can even share your wireless capabilities with your co-workers. If you're worried about keeping all of those gadgets fully charged, the 120-volt power outlet, two auxiliary outlets, and USB ports should deliver more than enough juice to your phone or laptop.
Perhaps the most appreciated technological inclusion is the Chevy MyLink seven-inch touchscreen system. This unit will deliver a wealth of entertainment options, and the ability to connect your phone via Bluetooth means you can make safe, hands-free phone calls. However, the most useful inclusion is the extensive navigation system, which will help guide you to any destination. If you tend to get lost during your journey to a worksite, the 2017 Chevy Express' navigation system will be the perfect assistant.
Reason #4: Trustworthy Safety Functions
Do you ever find yourself traveling in dangerous situations? Perhaps your standard worksite features uneven terrain, or maybe you're required to travel on dark, poorly-paved roads. Thanks to the 2017 Chevy Express' impressive safety, you'll never have to worry about your own well being.
Inclusions like the StabiliTrak Electronic Stability Control System will play an important role in your vehicle standing upright, and will keep the Express traveling on the intended, correct path. The rear vision camera will eliminate the chance that you accidentally run into another work vehicle, while the Rear Park Assist will make it incredibly easy to sneak your large vehicle into a parking space.
In the event of an accident, owners can rely on the assortment of air bags throughout the interior, including the head-curtain side-impact units and the seat-mounted thoracic air bags. Meanwhile, the steel side-door beams should be helpful in absorbing much of the energy produced during a crash.
For those seeking Chevy vans for sale, there's clearly no better choice than the 2017 Chevy Express. Meanwhile, for those who live in the Cincinnati, Ohio area, there's no better place to purchase that vehicle than from McCluskey Chevrolet!