Four Reasons Why the 2017 Chevy Express Is the Most Impressive Van Around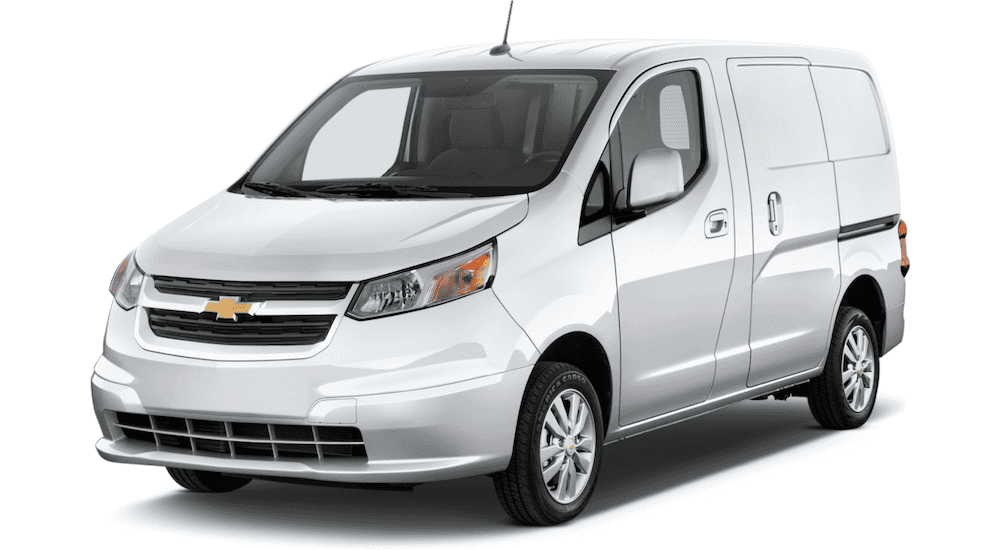 If you own a business, you'll understand how essential it is to have a company vehicle. Well, if you're required to complete any extensive work or repairs, you'll find that it's hard to fit all of your equipment and tools into a generic car. Even if you have a pickup truck, you still might find that it's difficult securing all of this cargo.
Well, there's a logical option for individuals in this situation. The 2017 Chevy Express is one of the most impressive commercial vans in the entire industry, providing all of the attributes a buyer could possibly want. Below, we've explained why the model is the most impressive van around, which will provide some guidance when you're shopping for Chevy Vans for sale…
Performance
The 2017 Chevy Express is one of the most impressive offerings in the entire segment, and the van's incredible performance specs allow owners to rely on the nameplate as a worksite companion. The pair of engine offerings deliver all of the muscle you could possibly expect from this segment, leading to some inspiring performance numbers.
The 4.8-liter Vortex V8 engine is the standard offering, and the unit is capable of delivering an impressive 285 horsepower and 295 pound-feet of torque. Thanks to the inclusion of the accompanying Hydra-Matic six-speed automatic transmission (as well as the partnering Tap-Up/Tap-Down Driver Shift Control system), drivers can anticipate a superb driving experience. Meanwhile, the 6.0-liter V8 engine manages to take those power specs to a new level, promising a practically unmatched 342 horsepower and 373 pound-feet of torque.
The 2.8-liter four-cylinder Duramax turbo-diesel engine may be the smallest of the two offerings, but that doesn't mean drivers should anticipate reduced power specs. Rather, the unit still manages to deliver a respectable 181 horsepower and 369 pound-feet of torque, leading to an incredible 6,200-pound towing capacity.
Technology
While you'll surely be relying on your 2017 Chevy Express to help serve your business or company, you'll still want the vehicle to be equipped with some technological features. These inclusions won't only positively influence your driving experience, but they'll also prove to be the perfect accompaniments to any job or job site.
The Chevy MyLink seven-inch diagonal color touch-screen allows drivers to easily access an assortment of applications. The navigation unit is especially notable, as the system should help guide the driver to any hard-to-find destination. The system also includes Bluetooth compatibility, meaning you can easily connect your smartphone and perform many of the gadgets basic functions (like making phone calls). Thanks to the accompanying voice control system, drivers can even use their phone without compromising safety. To keep that gadget fully juiced, drivers can rely on the available USB ports that are included in the cabin.
Meanwhile, if you're required to complete any work while you're on the road, you'll surely appreciate the available 4G LTE Wi-Fi. This system will provide drivers with a strong wireless internet connection, meaning you'll never have to waste previous phone data as you're attempting to complete any jobs. Plus, thanks to the system's ability to connect up to seven devices, many of your coworkers can capitalize on this wireless connection. If you're going to be forced to use a laptop or any other tool that requires power, you'll also appreciate the 120-volt power outlet and a pair of auxiliary outlets.
Interior Space
Of course, one of the main reasons for pursuing a van has to do with the vehicle's ability to accommodate a whole lot of cargo. Well, the 2017 Chevy Express undeniably delivers in this regard, as owners can capitalize on the abundance of cargo space out back. The vehicle delivers an impressive 92.1-cubic-feet of space behind the third row, meaning you can fit a number of passengers and all of their luggage. However, if you truly want to unlock the vehicle's interior space, you can capitalize on the incredible 216.2-cubic-feet of space behind the first row, allowing you to essentially fit whatever equipment you'll need during your journey. Of course, if you'd prefer, you can keep the seats in place and take advantage of the room for 12 (this is increased to 15 seats on larger variations).
If you are going to be capitalizing on all of the interior space, you'll also appreciate the rear swing-out doors, which makes it easy to load any cumbersome objects. Drivers can also opt for the hitch-mounted storage container, allowing you to safely organize your equipment and maximize interior space.
Safety
If you're going to be relying on an employee to operate your new vehicle, you'll surely want safety features to have their back. Unsurprisingly, the Chevy Express delivers, as the van is equipped with a number of notable technologies. Several of these functions, including the StabiliTrak Electronic Stability Control System, are intended to prevent accidents from happening altogether. Meanwhile, the rear vision camera and Park Assist system are intended to help in the city or parking lots, reducing the chance of a fender bender.
If you do find yourself in a crash, you can rely on the vehicle's extensive airbag unit, which will provide each occupant with the necessary amount of cushion. Meanwhile, the Enhanced Technology Glass shouldn't shatter during a crash, thus preventing any bloody injuries. Finally, if help is needed, drivers can turn to the OnStar Automatic Crash Response system, which will connect them with an OnStar Advisor. This individual can subsequently summon emergency help to the site of the crash.
Similar to how there are a number of different commercial trucks to opt for, customers will also have a number of dealerships to make that purchase from. Well, if you live in the Cincinnati, Ohio area, you should be visiting McCluskey Chevrolet right away. The dealership is stocked with a number of Chevy commercial vans, including the 2017 Chevy Express. Thanks to the business's various services and competitive drivers, customers won't be able to find a better buying experience elsewhere. Before long, you could be driving off the lot in your brand-new van without any regrets