4 Tips For Future Automotive Technicians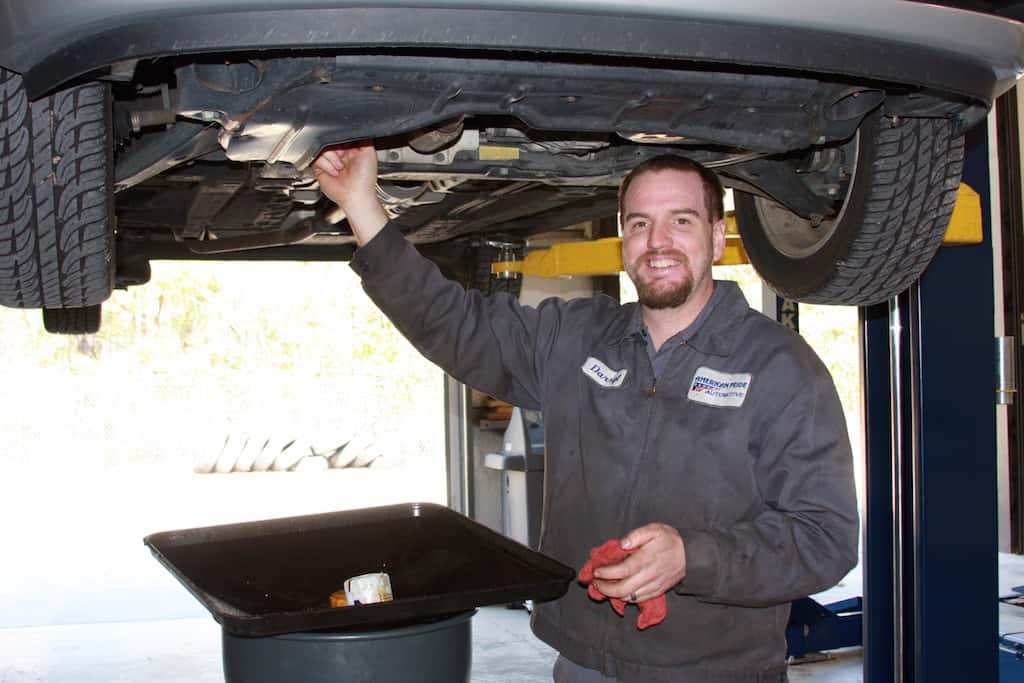 Are you a diehard car fan? Do you like fixing up your vehicle when a problem arises? Have you always dreamed of a career in the automotive industry? Would you prefer to be the person accepting the oil change coupons in Cincinnati as opposed to the person using those coupons? If you answered yes to these questions, you should consider getting a job as an automotive technician.
Before you jump in, recognize that the career certainly isn't for everybody, even if you are a car enthusiast. The job can be physically demanding, and it can require some intensive labor. You're definitely going to get dirty, and chances are you'll go home with your fair share of aches, cuts and bruises. The career also isn't nearly as lucrative as it was years ago since you can practically find a mechanic on any street corner.
If those warnings don't scare you off, then this job may actually be for you. Of course, it takes a lot more than walking into your local mechanic or dealership and asking for an application. What else does it take? Check out the tips below to find out… 
Find the Right Education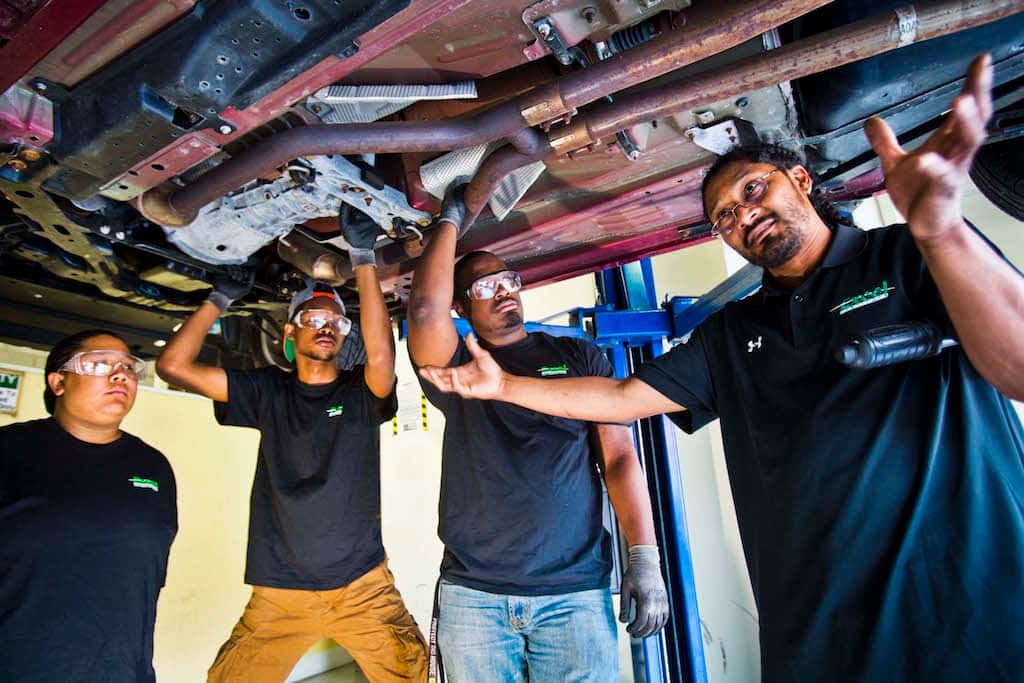 If you were lucky, you started your automotive education in high school, taking a variety of shop classes. As Aurelio Locsin of Demand Media explains, classes like automotive repair, electronics, computers, mathematics and English could also be worthwhile courses.
A high school education isn't enough in today's world. Considering the constantly improving technology, a formal postsecondary education or training program is often times requires. Luckily, these programs aren't as intensive as your typical college programs, and most students can complete their courses within two years. 
There are many things to consider when choosing a postsecondary school, including the location, tuition, specializations, program type, and amount of hands on training. You'll also have to decide whether you want an associate degree, an automotive diploma, an automotive certificate… the options are (practically) endless.
The most popular schools for mechanics (in regards to the number of students) are the Universal Technical Institute of California Inc., the Universal Technical Institute of Arizona Inc., and the Nashville Auto Diesel College. Ultimately, the decision is up to you, and you'll get more of a clue as to which institution you want to attend after visiting the schools and talking to students.
If you're really motivated to have a large role in the industry, you may want to consider becoming a Master Technician, which means you've earned all eight certifications from the National Institute for Automotive Service Excellence (ASE). This, however, requires five to six years of secondary education, which is more than twice that of a standard automotive technician. Still, the monetary incentives could make it worth it. 
Finally, while it may seem like a waste of time, interning is actually an invaluable experience. Sure, you'll get little (if any) monetary compensation, but you'll actually get an in-depth, behind-the-scenes look at the profession. If you do a good enough job, the company may be willing to hire you once you've concluded your education.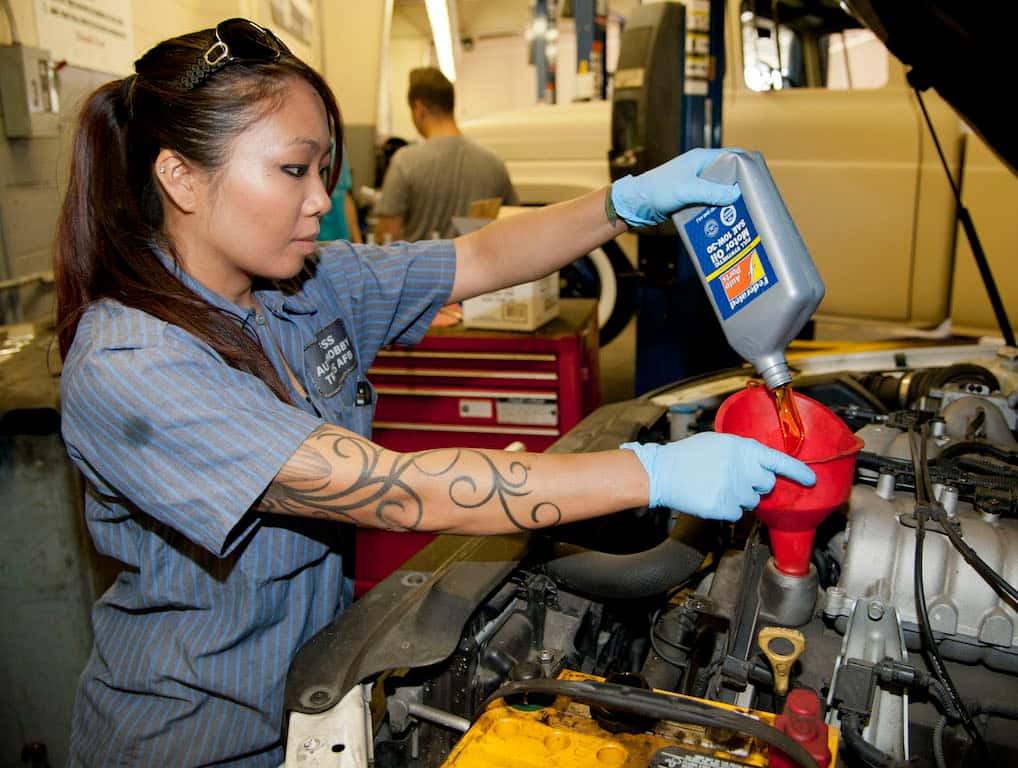 Don't expect to rebuild a race car engine on your first day at work. Instead, expect to be assigned to the more tedious, less-intensive tasks. This could include changing oil and air filters, conducting inspections, changing, plugging, and balancing tires, changing lights… essentially all the work that you could with your eyes closed (although we recommend keeping your eyes open).
Additionally, some companies require their automotive technician to do multiple years (up to five) of on-the-job training, assuring that you're fully qualified for your profession. This means pairing up with an experienced mechanic (which is a positive), but this also means being unable to work independently on a project (which is a negative).
Like any profession, you have to be willing to pay your dues. Eventually, it will pay off, and you'll find that you're working on more difficult and rewarding tasks.
Make Sure You Know Everything on the Subject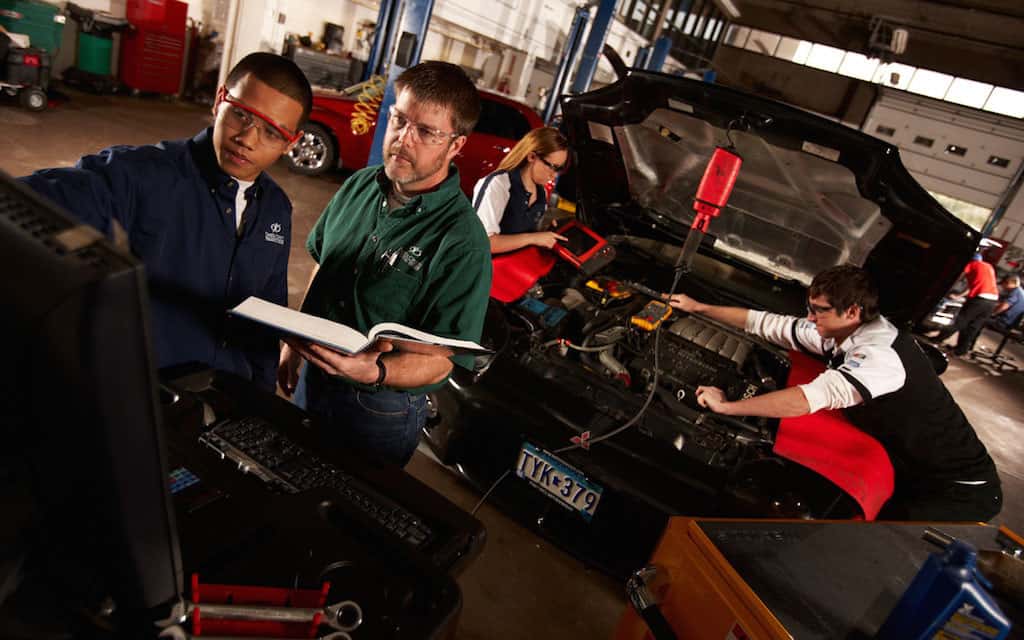 You can't neglect to learn the specifics of every aspect of a vehicle, no matter how insignificant the part may be. Refusal to do a job (or even acknowledgement that you're not qualified for a particular task) could put your career in jeopardy.
A post on Reddit.com asked automotive technicians something they wish they knew about when they entered the field. Among the answers were voltage drop diagnosis, fuel trim diagnosis and evaporative emissions systems. It takes more than knowing how to change a car's oil or tires… you have to have a well-rounded understanding of cars as a whole.
There were also some non-car related wishes among current mechanics. Some stated that they wish they had controlled their laziness earlier in their career, since it never leads to a positive outcome. Additionally, some stated that they wished they focused less on money and instead focused on how to better themselves.
Be Prepared to Work for a Dealership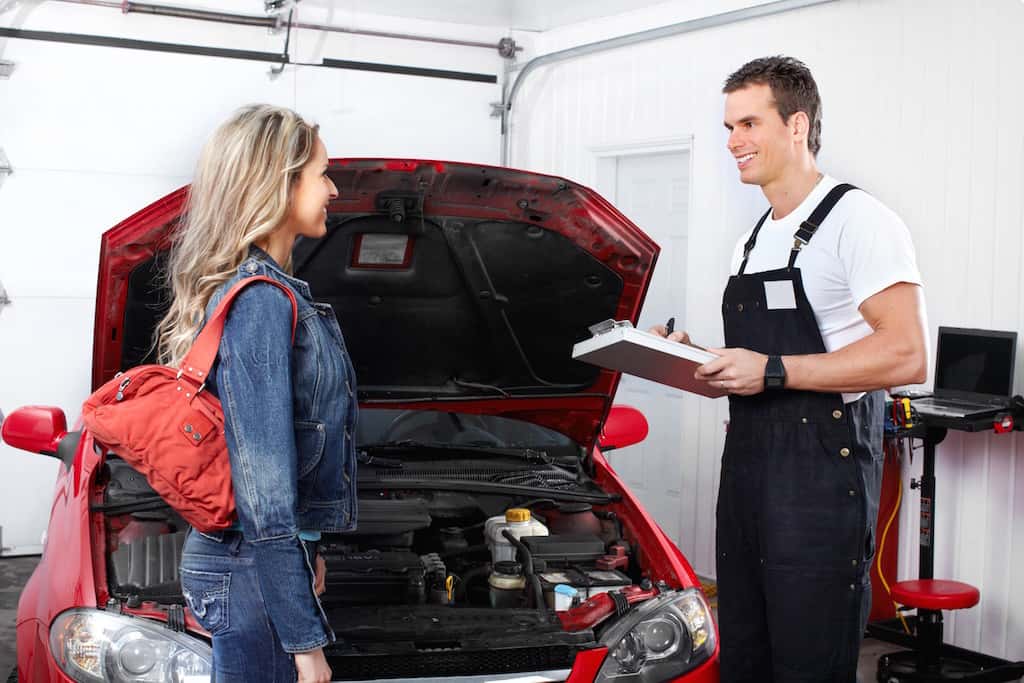 The only negative of working as an automotive technician for a dealership is that the work could get relatively repetitive. However, you're assured that your services will always be in demand. A company like Chevy is the cream-of-the-crop in the automotive industry, so customers will continually come to a Chevy dealership for help on their car.
As some mechanics have detailed, foreign imports require more "maintenance" work, while American cars require more "fixing." One technician said he'd fix 10 Dodge Engines to every one Honda or Toyota engine. The decision is yours, but take these details into account when you begin your job search.
If you're looking to get into the career, make sure you do it for the right reason. The job isn't especially lucrative, as the mean salary is less than $39,000 per year, and the top 10-percent earn less than $60,000 annually. On the other end, the bottom 10-perent make a bit more than $20,000 a year. Luckily, there shouldn't be a lack of openings, as the industry is expected to add about 1,000 jobs in each state between 2010 and 2020. 
You're entering this job because you love everything about cars, and nothing brings you more satisfaction than bringing a vehicle back to tip-top shape. Hopefully the tips above confirmed that this is the case for you.
While you're debating whether to enter the field, head down to your local Chevy dealership, including McCluskey Chevrolet in Cincinnati. Their helpful technicians will be happy to answer any of your questions, and if you're lucky, maybe they'll let you get some hands-on training.