Get Your Kids to School Safely in a Chevy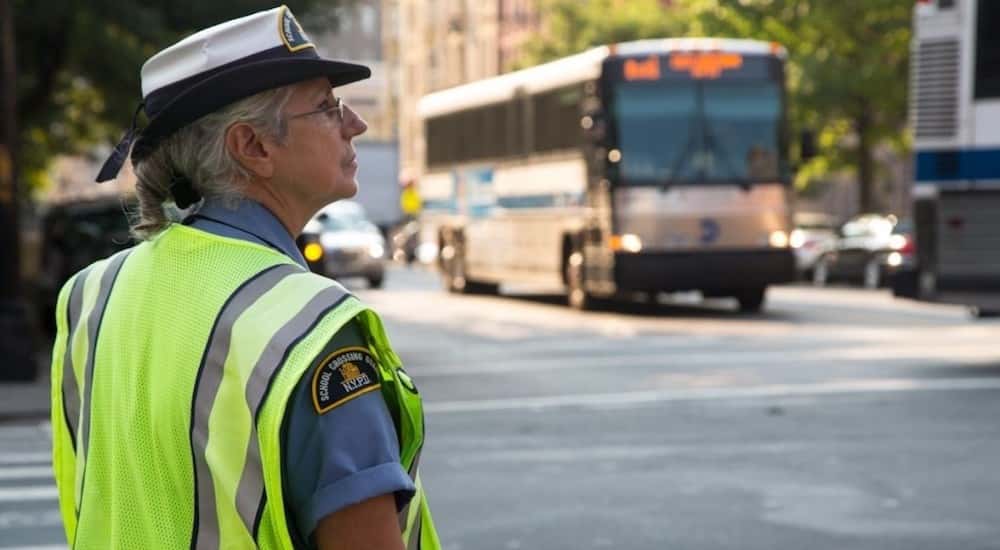 It seems incredible, but somehow summer has flown by and it's already back-to-school time, which means while you are busy stocking up on pens, pencils and school uniforms, you should also take a minute to consider whether it's time for a family car upgrade. In fact, if you haven't checked out some of the great cars for sale in Cincinnati recently, then you're probably missing out on driving some of the safest cars on the road today. Recent model years have seen manufacturers put out some pretty incredible safety features even in just standard base model vehicles. If you're thinking that maybe you should upgrade from just having a seatbelt as your car's top "safety feature," then buckle up and prepare to take a look at some of the interesting and innovative safety equipment that you can find loaded into the newer model Chevys on the market today.
Give Your Teen Room to Grow while Staying Protected with Teen Driver Technology
If you've given up carpooling and have handed the keys over to your teenager to get themselves to school, then you absolutely need to know about Chevy's Teen Driver Technology. We all know that teen drivers face a lot of distractions – not just from cell phones, but also from listening to music and even from other passengers. To be honest, we all could use a little help when it comes to combating distracted driving, but teens are just beginning to get used to life on the road and they need a little extra guidance. Of course, there is a fine line between helicopter parenting and letting your kids roam free, which is why the Chevy Teen Driver Technology is so clever. For starters, your teen won't even be able to think about blasting the tunes if his or her seat belt is unbuckled – the radio stays muted until that belt clicks in. There will also be no drag racing or speeding to get to the football game after school, as the Teen Driver Technology allows you to set a speed limit that your child cannot exceed.
Additionally, you'll be able to get a "report card" detailing the distance your teen has driven and any issues you may want to be aware of in regards to their driving style. Of course, this is all fine and good, but you're probably wondering if the Teen Driver Technology actually does anything to protect your kid while they're, you know – driving. This is where the Teen Driver Technology really provides peace of mind for parents – it has available active safety features like Forward Collision Alert, Front Automatic Braking, and Side Blind Zone Alert built in to keep your child safe not just from themselves but even from the other drivers on the road.
Best of all? You aren't going to be limited to having to get a car just for your teen to drive if you want the Teen Driver Technology. All you have to do is register a specific car key and when that key is in the ignition, the Teen Driver Technology is activated – which means you don't have to worry about having your driving restricted. You also don't have to worry that this technology is only available in one or two Chevy models – it's actually available in almost all the Chevy models including the Malibu, Bolt, Camaro, Volt, Cruze, Equinox, Traverse, Colorado, Silverado, Suburban, and Tahoe. No matter which Chevy you choose for your next family car, it will also double as the perfect "teen" car.
Chevy Keeps the Whole Family Safe
Of course, Chevys aren't just for teens – and you may not be ready to even think about high school. Maybe your little one is just preparing for his or her first day of Kindergarten. Perhaps you're just starting to think about daycare. No matter what age your children are, keeping your family safe is always a top priority, and thanks to some great innovations, Chevy has got you covered.
With features like Lane Keep Assist, Rear Cross Traffic Alert, Forward Automatic Braking, and Forward Collision alert, you'll have technology on your side as you navigate busy roads while keeping little ones amused with your millionth rendition of the "ABCs." Additionally, Chevy's Stabilitrak Electronic Stability Control System is there to help you maintain control if you encounter low-traction driving conditions, such as snow (and Stabilitrak comes standard on all Chevy models). Chevy has also loaded up its fleet with some of the best-in-class airbags – and with most of its models sporting 10 standard airbags, they certainly aren't skimping on safety. And if the worst were to happen and you did find yourself in a collision, you don't need to worry about calling for help. With OnStar capability, your Chevy can immediately notify the system to send assistance your way using GPS technology.
If this all sounds too good to be true, just wait until we tell you that many of the models that make up the Chevy lineup have earned highest safety awards and accolades from both the Insurance Institute for Highway Safety and the National Highway Traffic Safety Administration. In fact, the IIHS has named the Chevy Bolt EV, the Volt, the Sonic, the Malibu, and the Equinox Top Safety Picks.
Avoid the First Day of School Jitters in Your Super-Safe Chevy
While it's great to start a new school year with fancy supplies and a cool lunchbox, let's be honest – the most important equipment you'll be using every day is found in your car. Make your time spent in the carpool lane as safe as possible by exploring the possibility of owning a car with upgraded safety technology. It's nerve-wracking enough hoping your kids will behave well, get great grades and enjoy their school year – don't add to your stress by worrying about driving an unsafe or unreliable car. Stop into McCluskey Chevy and let us show you our tremendous inventory of sedans, SUVs, and trucks – all equipped with the best safety technology and all ready to take on the new school year with safety and style