GM and Honda Team Up for the Secured Future of Alternative Fuel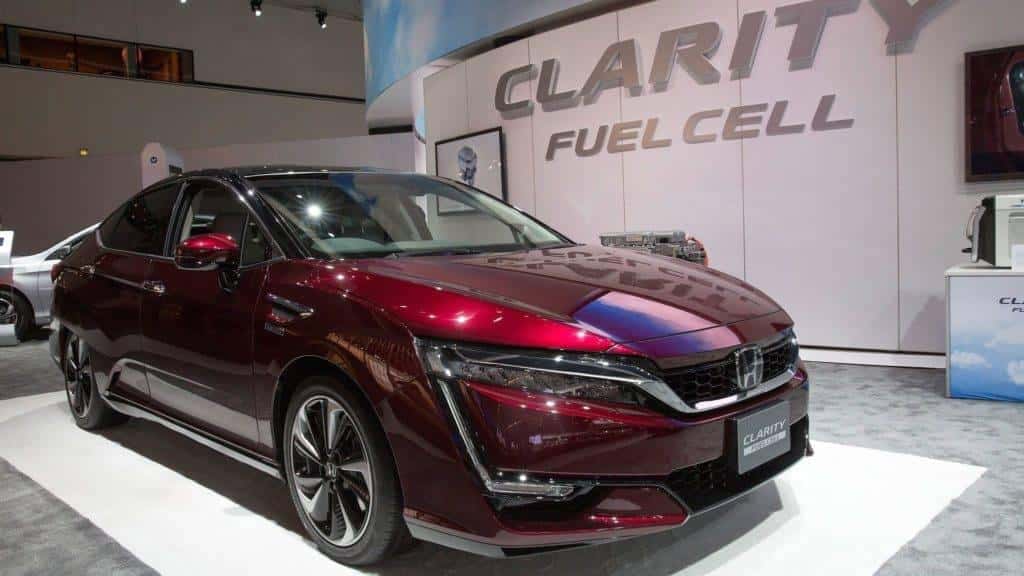 The rumor mills have been buzzing for quite some time in regards to what Honda and General Motors were up to in the fuel cell development department. With hushed voices whispering what they believed to be true, the buzz was finally made clear in Detroit the first week of February 2017. The two automotive manufacturing giants are putting their heads together for a brighter, more sustainable future, which of course features their vehicles. While most other major players in the automotive field are focused on self-driving car technology, GM and Honda are placing their eggs in a different basket altogether. With a lot on the line, and Honda and Chevy dealers eager to get their hands on the wheel of one of these "creations," there will be plenty to explore throughout this relationship between Honda and GM in the coming months and years
Honda and GM: A Joint Business Venture
Most automotive giants are too busy teaming up with technology companies to enhance the future of autonomous driving, and are sticking to their own corners of the room in order to stay ahead of the stiff competition. This may be the case with other car manufacturers, but it isn't the case with General Motors and Honda. The American-based automotive giant is pairing up with the Japanese automaker in the name of science, sustainability, and the future health of Mother Earth.
In early February of 2017, these two companies officially announced their joint investment of a cool $85 million, which will focus on developing the advanced technology needed for fuel cell vehicles. Since $85 million is no pocket change, the companies created the Fuel Cell System Manufacturing, LLC to seal the deal. The newest joint project between GM and Honda will operate within the battery pack manufacturing plant owned and operated by General Motors in Brownstown, Michigan. This partnership will not only result in the mass production of fuel cell vehicles by the year 2020, it will also create an immediate vacancy of more than 100 jobs right here in the United States. While Trump may still hold a grudge against the Detroit-based automaker for sticking with its Mexico manufacturing facilities, Mr. President, we are sure, was just as pleased as we were to hear of this exciting new project.
A Growing Interest in Fuel Cell Technology
Just as manufacturers are racing to be the first to mass produce a fully autonomous driving car, so are automotive brands jogging to the finish line for alternative propulsion vehicles. The traditional gasoline engine, it seems, is going the way of cassette tapes and CDs. Before we know it, the direct-injection, internal combustion engine will be all but obsolete, and Honda and General Motors want to ensure that when the time comes, buyers like you have plenty of options.
Honda and General Motors have had a long and vested interest in fuel cell battery technology, with both companies sitting in first and second place for most U.S. patents granted to them in regards to fuel cells. Over the past fourteen years, General Motors has successfully earned 918 patents in the United States specifically in regards to fuel cell battery technology, with Honda coming in second with a still-impressive 757 granted patents.
What Does the Joint Venture Mean?
The partnership announced in early February between General Motors and Honda means a lot of things for the future of alternative propulsion vehicles. For starts, the joint venture will seek to design and manufacture affordable hydrogen fuel cell storage systems, while simultaneously improving upon the performance of fuel cell vehicles. Currently, fuel cell cars are not mass produced, because they aren't sustainable long term within the American automotive marketplace. As GM and Honda work to change this fact with the Fuel Cell System Manufacturing joint venture, it seems that their goal to mass produce these vehicles by 2020 is more than possible.
At the North American International Auto Show in 2015, Honda debuted its Fuel Cell Vehicle (FCV) concept for the first time. The FCV offered a maximum driving range exceeding 300 miles on a single hydrogen tank. The brand took this concept and turned it into the Clarity Fuel Cell model, which hit the Japanese auto market back in the Spring of 2016. This particular model is able to drive 466 miles on a single tank of hydrogen, which we don't have to tell you is impressive. Honda delivered the 2017 Clarity Fuel Cell car to a select number of Southern California dealerships in December of 2016, each of which is able to drive up to 366 miles at a time, and comes with over $15,000 in credits toward hydrogen fuel.
General Motors may not be delivering any fuel cell vehicles to dealerships anytime soon, but that doesn't mean they aren't hard at work behind the scenes. In October of 2016, the car manufacturer celebrated the 50th anniversary of the Electrovan, a fuel cell vehicle that GM launched back in 1966. In conjunction with the celebration, GM made sure to announce the fact that they had invested more than $2.5 billion into the development of fuel cells for passenger vehicles.
The Future of Alternative Propulsion is Here
As all-electric cars gain momentum on the market, GM and Honda will be busy conquering another corner of this competitive market. GM is no stranger to alternative propulsion vehicles, and after successfully launching the affordable long-range Chevy Bolt in late 2017, the American-based company is ready for a new set of challenges.
Honda, like GM, also has placed a major emphasis on alternative propulsion technology. With these two major manufacturers working together with $85 million dollars at their disposal, we can't wait to see what they come up with. After months of rumors circulating their way throughout the automotive industry, we are glad that Honda and GM have officially announced their future plans for fuel cell passenger cars. With 2020 only a few short years away, we shouldn't have to wait very long before we are able to find out just how successful this budding partnership will become. Until that time comes, we are happy to explore the current lineup from General Motors, specially the 2017 Chevrolet Bolt.