Got A Tough Job? Let McCluskey Chevrolet and the Silverado Handle It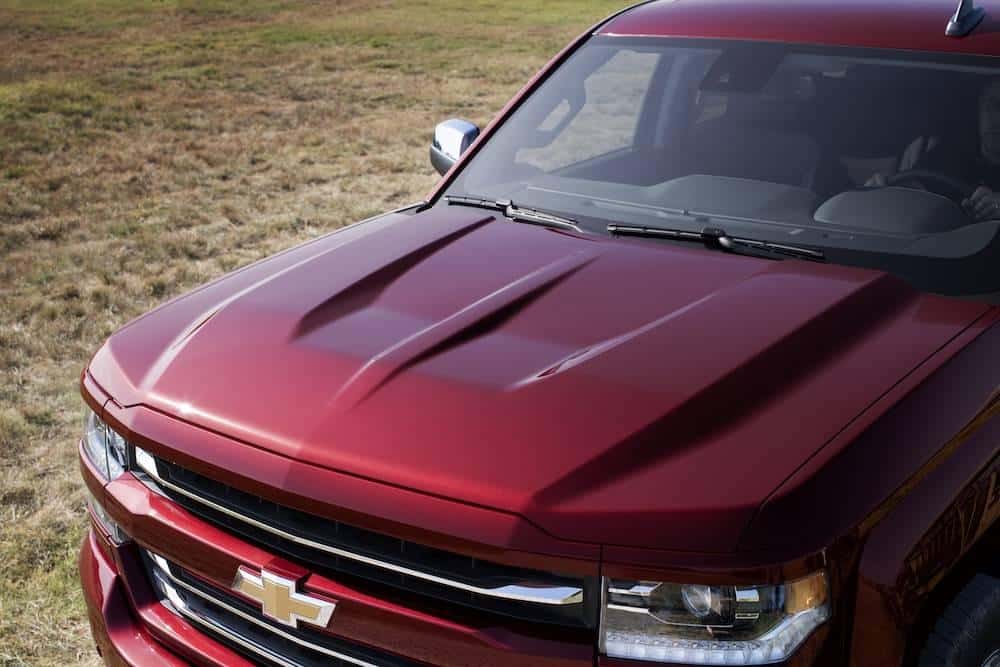 If you're in a job where ruggedness and durability are two must-have qualities, you know that you can't settle for less with your vehicle. Whether it's your personal vehicle braving the hazards of a job site, or you need reliable vehicles for a service fleet. Chances are, you've been searching everywhere for work trucks for sale in Cincinnati. But, what if I told you the "pull yourself up by your bootstraps" vehicle has been sitting under your nose this whole time? That's right, it's the 2017 Chevy Silverado. It didn't coin the term "longest lasting pickup truck on the road" simply by sitting around the yard while the owner cracked a beer. Just like you, the hard worker, the Silverado earns its keep day-after-day. With a stubbornness matched only by the most grizzled of farmers, and exceptional engineering, the Silverado is the truck for any job. I mean any job.
Just like the Silverado is your go-to fleet or individual work truck, McCluskey Chevrolet is your go-to commercial truck vendor. Why? For starters, not only do we carry the 2017 Silverado (in all three sizes), but we can also have it for you whenever you want, and however you want. We're able to get you the upfits, bodystyle, parts, and accessories you need to make your Silverado a working machine. We also have the experience and knowledge required to make buying your work truck a successful adventure.
2017 Chevy Silverado Capability
Don't think the Silverado can get the job done? Think again. While it's considered a medium-size truck, I can guarantee you that the capability of the 1500, 2500HD, and 3500HD models will astound you.
Furthermore, each one of these trucks is made up of primarily steel. While the other guys play around with aluminum alloys, inevitably weakening their truck beds (I'm looking at you, Ford) and giving them the durability of a tuna can, Chevrolet decided to stick with the tried and true method of a high-strength steel design. Which is why the 2017 Silverado is still made of primarily high-strength steel in the body and frame, and the truck bed itself is made from roll-formed high-strength steel.
On top of that, the engines found on the Silverado are all small block. Why is that a big deal? Because, that's another aspect of the Silverado that's been around for years. Chevrolet refuses to get rid of the tried and true small block engines on their Silverado, because they are just as reliable as the rest of the truck.
Check out the capability of each model below, and figure out which one is right for you.
1500 Capability
The 2017 Chevy Silverado comes with three different engines, which means there are three different ways you can use this truck. With the base 4.3-liter V6 engine, it becomes a light hauler daily driver. Something the boss on a job site might use. The second engine option, a 5.3-liter V8, proves a proficient middle-weight hauler in the light-duty truck segment, with an emphasis on balancing both fuel-efficiency and capability. Finally, the third engine is a 6.2-liter V8 engine, which provides the 1500 with a best-in-class towing capacity.
The engine specs are as follows:
EcoTec3 4.3-liter V6
285 horsepower/ best-in-class 305 lb.-ft. of torque
18 mpg city/24 mpg highway
7,600-pound towing capacity
EcoTec3 5.3-liter V8
355 horsepower/383 lb.-ft. of torque
Best-in-class 16 mpg city/23 mpg highway
11,100-pound towing capacity
EcoTec3 6.2-liter V8
420 horsepower/460 lb.-ft. of torque
15 mpg city/21 mpg highway
Best-in-class 12,500-pound towing capacity
2500HD/3500HD Capability
If you go with a 2017 Chevrolet Silverado 2500HD/2500HD, you get to choose one of two engine options: a standard 6.0-liter V8 gasoline engine, or the optional 6.6-liter turbo-diesel V8 engine. Either way, you'll want to make sure if you buy a 2500HD/2500HD, you'll be hauling something appropriate for their sizes. I'm talking about construction trailers with heavy equipment, or other heavy weights that a light-duty pickup couldn't handle. If not, it's just a waste of money due to the low fuel economy HD models get.
Here are the engine specs – the same engine, regardless of which truck you get, but the 3500 can tow more.
VortecTM 6.0-liter V8
360 horsepower/380 lb.-ft. of torque
14,800-pound towing capacity 2500HD
14,800-pound towing capacity 3500HD
Duramax 6.6-liter V8 Turbo-Diesel
445 horsepower/910 lb.-ft. of torque
18,100-pound towing capacity 2500HD
23,300-pound towing capacity 3500HD
Clearly, the 2500HD and 3500HD Silverado models are both meant for big jobs and are perfectly capable of tackling them.
Whenever, However
With McCluskey Chevrolet, we can get you the work truck you want — like the Silverado- whenever you want it, and however you want it. All you have to do is ask.
We have the three different Silverado models in stock, but we can also place an order for your exact model preference.
Furthermore, we can also customize the Silverado the way you want it. Need a flat bed? No problem! We work with body shops to get it done. Want a toolbox thrown in the back, or company logos added onto the doors? We can make that happen, too.
Ask McCluskey Chevrolet how we can make your commercial work truck fit your lifestyle.
McCluskey Chevrolet is the Place for a Commercial Truck
Not only do we have the models and capability to customize them the way you need, but we also have the experience to serve commercial and trade industries. For 20 years we were the #1 big truck dealer in the country, until the recession.
Apart from knowing our way around big-rigs and the other vehicles that are used in various careers — plumbing, HVAC, construction, etc. — we also know how to work on them. In fact, we offer 7-day a week service until 3 am in order to ensure that you aren't interrupted during normal business hours. That way, you can get the service on your vehicle (or fleet) when it's most convenient for you.