Looking For A Quality New Car? J.D. Power Chooses Chevrolet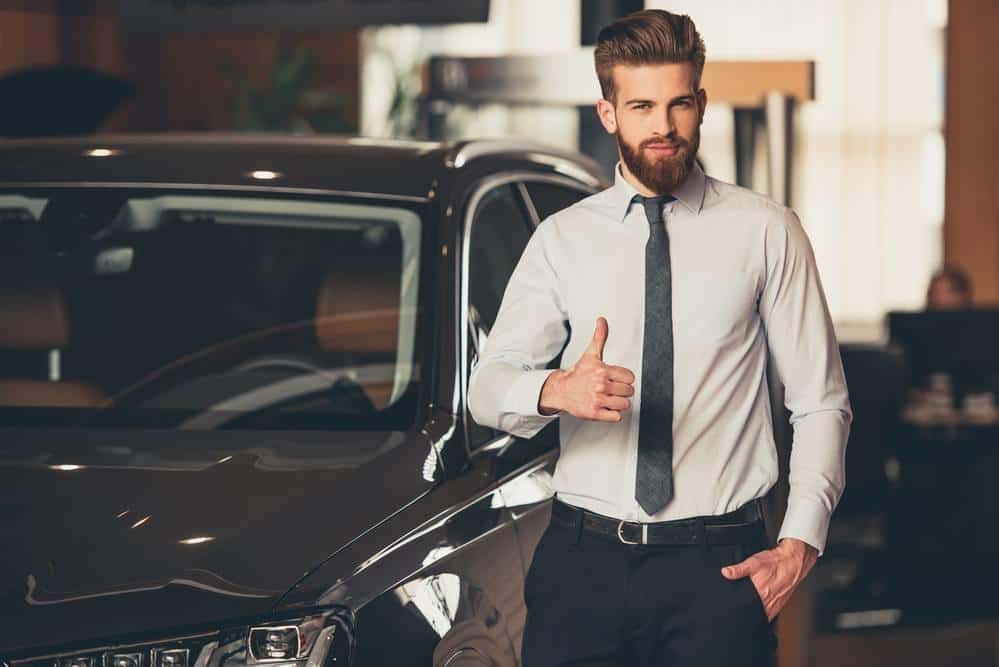 You might think trying to find a new car that's guaranteed to be high-quality is difficult. The best way to do it? Narrow it down by brand. How do you narrow it down by brand? By seeing what J.D. Power has to say on the matter. In 2016, it's clear that J.D. Power chose Chevrolet, awarding the brand with more initial quality awards than any other brand on the market. That means for a quality new car, look to your nearest Chevy dealers. Why is Chevrolet still the brand of choice for 2017? Apart from a handful of the Chevrolet models carrying over into 2017 relatively unchanged, which means the quality remains consistent, all those initial quality awards awarded to 2016 models means Chevrolet clearly cares about producing vehicles that are built to last.
More 2016 J.D. Power Initial Quality Awards Than Any Other Brand
In 2016, Chevrolet models received more J.D. Power initial quality awards than any other brand. What are initial quality awards? They are accolades presented to vehicles that have passed J.D. Powers' Initial Quality Study.
The Study
This study examines any issues that might be experienced within the first 90 days of new-vehicle ownership, and measures the true quality of the car by analyzing problems reported in design or mechanical quality per 100 vehicles. In its 30th year, this study shows improvement in quality across all eight problem categories. 21 of 33 brands in the study improved their vehicle quality in 2016, and one remained the same. Domestic automakers in particular show improvement, for the second time in the 30-year history, these domestic brands collectively have lower problem levels than all import brands combined.
Sure, there are other vehicles out there that you can find. But, Chevrolet is still the only brand that earned more J.D. Initial Quality awards than any other brand on the market.
Chevrolet Models
In total, five Chevrolet models won the Initial Quality award: Spark, Equinox, Tahoe, Silverado 1500, and Silverado HD.
Spark
The Spark received the "Highest Ranked City Car in Initial Quality" award for a second year in a row, as well as KBB's 2016 & 2017 5-year cost to own award for the subcompact car category. Chevrolet labels the Spark as international style meets urban attitude, and I couldn't agree more. This city car is not only stylish, but highly functional. Its compact size makes navigating cramped city streets a breeze.
Equinox
The Equinox received the "Highest Ranked Compact SUV in Initial Quality" award for a second-year running as well. With an emphasis on space, style, versatility, fuel-efficiency (a base 32 mpg highway), and room for five passengers (a spacious 39.9 inches of rear legroom), the Equinox is a vehicle that's able to provide consumers who are looking for a compact SUV with everything they could want and more. The Equinox was also a recipient of IIHS' 2016 Top Safety Pick
Tahoe
If a bigger SUV is desired, the Tahoe was named "Highest Ranked Large SUV in Initial Quality," and has the truck-based roots that make traditional SUVs so strong. It might have a traditional underpinning, but the Tahoe was designed with contemporary ideals in mind. Passenger space, utility, and powerful performance is what the Tahoe brazenly offers. It also received KBB's 2017 5-Year Cost to Own for the full-size SUV and crossover segment.
Silverado 1500
Should this really be a surprise? I mean, the Silverado is known for being the longest lasting pickup truck on the road. The Silverado 1500 winning the "Highest Ranked Large Light Duty Pickup in Initial Quality" for two years running, only reinforces that fact. Proven power and reliable capability mingle with advanced technology in Chevrolet's newest model of its flagship pickup truck, which also received KBB's 5-Year Cost to Own in 2017 for the full-size pickup category.
Silverado HD
If the 1500 won the light-duty segment, then it's not surprising the Silverado HD received the same Initial Quality award for the heavy-duty pickup truck segment.
While not all of the Chevrolet models made this list for 2016, I wouldn't be surprised if more made it on the 2017 Initial Quality Study by J.D. Power. But the fact of the matter is, Chevrolet still won more J.D. Power Initial Quality awards than any other brand on the market in 2016. Which means shopping with Chevy gives you the opportunity to find a quality car, truck, or SUV.
Looking for a sedan? While the Impala and Malibu didn't win the award, the brand as a whole still gets major kudos when it comes to the overall quality of its sedans. I know I'd feel a lot better buying a sedan from a brand with a lot of quality awards, even if the model I'm interested in didn't win one specifically.
How Does That Apply to Shopping for a New Chevy Now?
I want to reinforce the fact that these J.D. Power Initial Quality Awards all took place in 2016 for the aforementioned models. So, many of you are most likely wondering how this helps when it comes to buying a new 2017 model.
Well, like I said before, many of these models didn't receive significant redesigns. Therefore, a lot of the same traits and aspects of each model carried over into 2017. Undoubtedly, the reasons each individual model won these J.D. Power awards sauntered on as well.
Furthermore, these awards mean the brand itself is able to design a high-quality vehicle. Remember, this is the second time in eight years that domestic brands have lower problem levels than import brands. Not to mention an improvement across all eight problem categories as well. That means Chevrolet, a domestic brand, is continually designing its cars to be better and better each year.
Typically, it was the Silverado that was known as the longest lasting pickup truck on the market. But, given how Chevrolet did with quality awards in 2016, and a bright future for 2017, its other models might finally be hopping on the "longest lasting" bandwagon as well.
So for a quality new car in 2017, choose Chevrolet. J.D. Power would clearly approve.