McCluskey's Service Center is Designed with You in Mind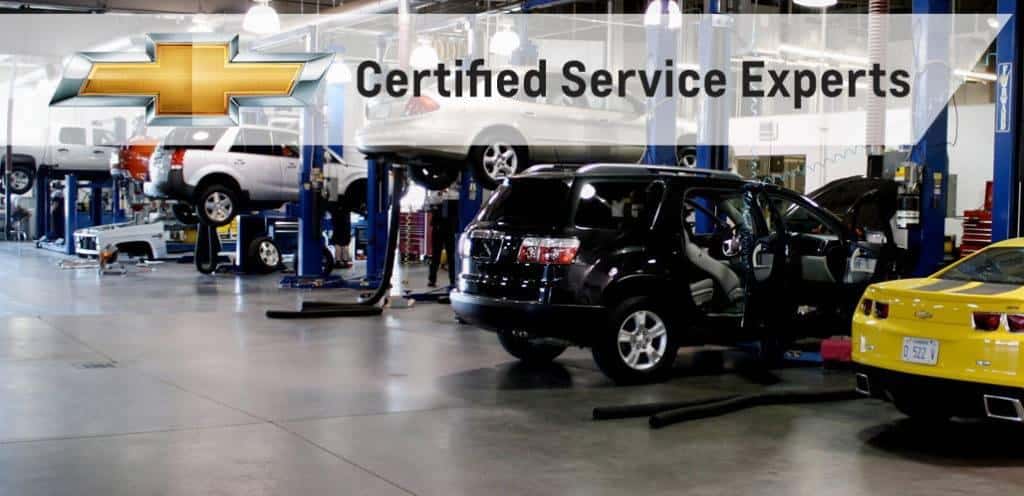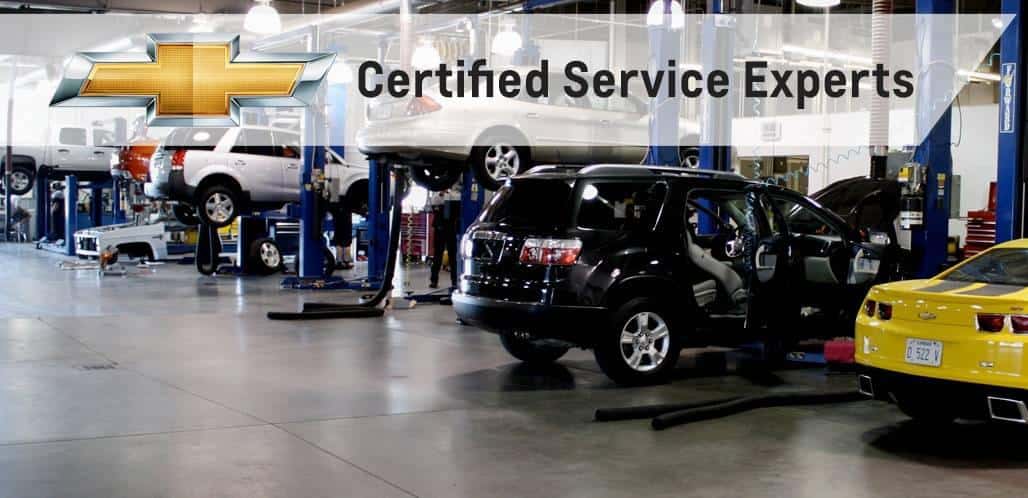 Chevy owners know how to spot quality. That's evident in every Chevy you drive – whether it's the pure power, the unflinching safety, or the sheer joy of driving. Chevy drivers have come to expect just about everything behind that iconic bowtie is going to be full of fun and reliably driver-focused. It's part of what makes Chevy, well, Chevrolet – and here at McCluskey Chevy, we know a thing or two about what it means to be in the Chevy family.
We work tirelessly to make McCluskey Chevrolet an easy, one-stop service center to help you take care of your Chevy needs without having to carve up your personal time to do so. Our full-service center offers top-quality maintenance and repairs, all combined under one convenient roof. Easy to visit and even more enjoyable to experience, we built our space to be a place where you can relax and trust you're getting your service done right – and we'd like to show you just what that means.
Next time you stop by a Chevy Dealer near Columbus Ohio for service, make sure it's McCluskey. You can count on us to make the trip easy, quick, and pain-free – because we're all about the customer.
We Make it Easy to Fit Service into Your Schedule
Finding time to get your vehicle's service into your schedule can be tough. Between regular oil changes, the odd repair here and there, and basic upkeep, keeping your car in good shape can be a time-consuming challenge that doesn't always fit with your plans. That's why we built our service center to fit your schedule, not the other way around.
Time for your car to get its regular checkup? Don't hesitate to contact us directly or schedule your service appointment online, which offers you the convenience to pick your appointment from the comfort of your own home.
Headed into town for lunch or some entertainment? Drop your vehicle off, and we'll have it ready to roll when you return. Our service hours are extremely flexible because we know that your vehicle rarely decides to break down when it's convenient.
Whatever your needs, our experts here at McCluskey Chevrolet can work around your schedule – meaning you can book your appointment without sacrificing your hard-earned free time
Come Get Some Work Done – Or Just Come on by and Kick Back
Our fully-stocked service center is no bare-bones waiting room with old coffee and even older magazines – in fact, we can't stand that environment. That's why our McCluskey Chevrolet Service center is built with your busy life in mind, offering our customers an easy way to either stay productive or stay relaxed for the duration of their appointment.
Our spacious lounge provides complimentary high-speed Wi-Fi and iPads for all of our guests, meaning your professional life doesn't need to stop just because your car's in the shop. Stop by, get some work done, and drive off with a freshly-serviced vehicle – all without missing a beat.
Or, for those with a bit more free time, we invite you to come and enjoy your visit with us by taking advantage of our luxury accommodations – the kind you won't find at other service centers. Grab a seat in our Internet Cafe and browse your favorite sites while enjoying free popcorn, chocolates, doughnuts, and bottled water. All of this and more makes McCluskey a great place to relax in a no-pressure atmosphere.
We Get it Done Fast, the Right Way
As nice as top-quality amenities and easy scheduling may be for our customers, it doesn't mean a thing if the service isn't first and foremost – and at McCluskey, your satisfaction with your service is just about the most important thing on our minds. Our experts strive to give each and every customer the finest service ever, meaning we consistently deliver excellent results that keep our customers coming back for more.
That's because we know Chevys – seriously. We're Chevy experts, and we work closely with the manufacturer to provide the best in repairs, updates, recalls, and service schedules for your particular Chevy vehicle. Whether it's a replacement part, basic long-term maintenance, or even adding extra features onto your vehicle, our experts can handle it all – and get it done right the first time.
You trust your Chevy to run excellently thanks to superior construction and reliable parts. We make sure to keep it that way by offering repairs and maintenance that use those same quality parts, directly from Chevy. Plus, you'll have extra added peace of mind knowing that those parts are installed by a professional and certified vehicle technician well-versed in Chevy construction. Most of our quality Chevy parts are stocked right here in our shop for fast service, and we can order those parts that aren't in stock for your car, truck, or hybrid in little to no time at all. Why waste time waiting when McCluskey has it all right here, at your demand?
At McCluskey, we're proud to host Cincinnati's best full line body shop, the Tri-State's only Exclusive Lifetime Mechanical Protection program, and the world's best oil change experience with easy in and out service guaranteed. We're here to make your vehicle maintenance and service as easy as can be – and with one visit, we think you'll know just how much that can mean.
Always a Pleasure Seeing You Again
Whether you're a brand new Chevy owner or a dedicated Chevrolet lover with a history of driving behind the bowtie, McCluskey Chevrolet makes it easy to keep your Chevy in prime condition to take on the road ahead. That's because, simply put, we love Chevys – it's what we do, we do it best, and we'll continue to do so as long as there are Chevys out there on the road. With service like what you'll find at McCluskey, that will be for quite a while yet.
If you're ready to experience an all new kind of positive, fast, efficient, and money-saving service for your Chevy, get in touch with McCluskey Chevrolet and get in for some service – the miles and miles of adventuring still left in your Chevy will thank you.