The Best Place for New Chevy Cars in Columbus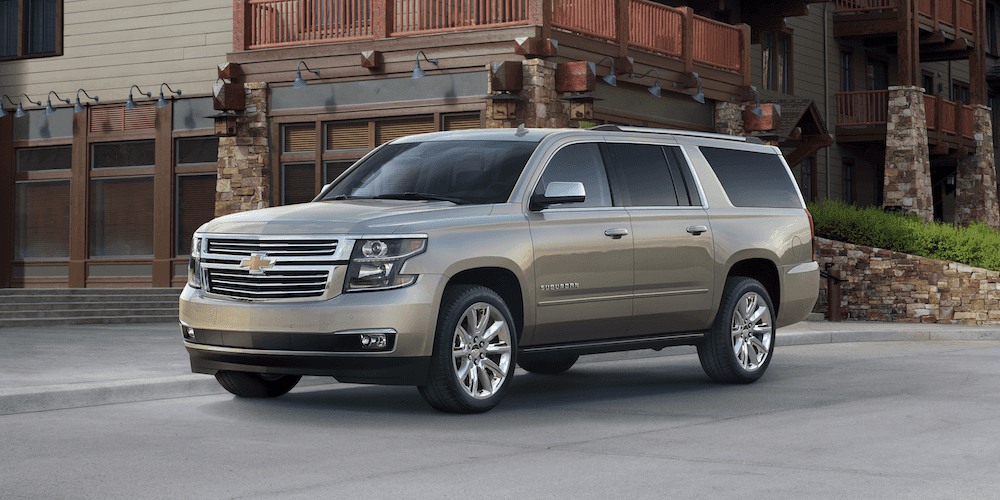 Chevy drivers have a knack for picking some of the best new models on the market. Whether it's a sporty new hybrid like the impressive Chevy Volt or a powerful, pound-pulling truck like the Silverado, there's something in the Chevy lineup for just about everybody. But when it comes to finding the right choice among the Chevy dealers in Columbus, Ohio, there's one name that drivers can count on to provide the best models at the best prices time and time again: McCluskey Chevrolet.
That's because our professional Chevy experts are here to make your shopping experience as enjoyable, efficient, and cost-effective as possible. We offer a spacious, inviting showroom with just about every great Chevy on the road ready to take for a test drive.
Looking to get yourself situated in a brand-new, top-of-the-line Chevy model at a great price? Here's a look at why McCluskey Chevy is the premiere place in the Columbus area to find that next great Chevy for your driveway.
Find Precisely What You're Looking For – Even The Hottest New Models
Finding the most advanced, most enjoyable, and most highly desired Chevy vehicles can be challenging if you don't know where to look. At McCluskey, we've got the newest Chevy models around, each one fresh off the line and ready for its maiden voyage. If you're looking for the best of what Chevy's bringing to the table this year, there's simply no substitute for what's fresh – and we've got it at McCluskey.
Take, for instance, the new 2018 Chevrolet Equinox, which boasts 32.5 cubic feet of total storage space and 10 advanced available safety features. That makes the 2018 Equinox one of the safest crossovers for families on the road today. Combine that with a whopping 40 miles per gallon highway with the 1.6L Turbo Diesel engine and all the best in modern tech (like Wi-Fi throughout the cabin and smartphone integration) and you've got one seriously impressive piece of machinery ready to wow the neighbors and make your daily drive something to brag about.
The 2018 Equinox is just one of the new Chevys we've got in stock here at McCluskey. Whichever you choose, we're dedicated to making the shopping and purchasing process as easy as can be
Shop The Way That Works Best For You
Finding that perfect vehicle, even finding the right Chevy, takes time. There's almost nothing worse than the feeling of being rushed or limited when choosing your new vehicle. That's why McCluskey Chevrolet makes sure you find exactly the Chevy that fits you best, at a price that suits your budget.
Looking for a specific model or year? Our handy online vehicle search system allows you to filter vehicles by whichever metric works for you. Choose by anything from color to body type to added features – whatever you're looking for, you can find it at McCluskey.
Of course, sometimes there's simply nothing more important in choosing your next Chevy than price. With some dealers, buyers choose the car first and then have to negotiate a price afterward. At McCluskey, you can browse for vehicles by your ideal monthly payment. That means you can find the new Chevy that fits best with your budget, without having to sacrifice on style or quality.
Know You're Getting The Best – At the Best Prices
The best of the best don't just come around every day. Most customers are forced to browse from dealer to dealer, spending free time and patience looking for the best deal on the best options. At McCluskey, we take the stress out of browsing by simply offering the best Chevys at the best prices right from the get-go. That means no more dealer-hopping, no more endless haggling, and no more losing out on what should be a great deal.
We offer special McCluskey Discounts for our shoppers, which allow customers to find a wide selection of top-grade Chevy models at prices below the KBB standard. That's because we have a direct connection to the manufacturer, meaning we can offer discounts and deals the other dealers simply can't.
We also make it easy for customers to put the value of their trade-in toward their new Chevy vehicles. That's because we offer an easy online tool to help you appraise your vehicle and find its Edmunds True Market Value. That means no more underselling yourself on the value of your trade-in – you'll get your full money's worth when you buy here at McCluskey.
Plus, we work directly with Kelley Blue Book to offer customers an easy online tool to find their specific Kelley Blue Book Instant Cash Offer. By inputting your vehicle's information, Kelley Blue Book can determine the best market price for your trade-in and offer you cash in hand. You can use that toward the price of your new Chevy, or keep it and put it toward whatever you need. It's all part of what we do to make the process of finding your next great new Chevy that much easier – and we think you'll like the way it works.
It's All Here Everyday At McCluskey Chevy
Chevy drivers prove time and time again that they know better than to settle for anything less than the best. That's why we choose Chevy – because no manufacturer can top the famous bowtie when it comes to style, grace, and value in a brand-new vehicle.
If you're ready to stop waiting and get yourself into an all-new and improved Chevy model to take on the miles ahead, McCluskey is the place to be. Stop by our showroom next time you're in Columbus for a look at what we've got to offer, and chat with one of our experienced Chevy professionals to find that deal on a new Chevy that works for you. Because Chevy drivers have already made one great choice in their search for the next great vehicle to fill that hole in the driveway – and at McCluskey, we think the rest of the process should be enjoyable, easy, and efficient. Get in a new Chevy at McCluskey today and greet the open road ahead.