The Perfect Chevy Vehicle for Each of Cincy's Seasons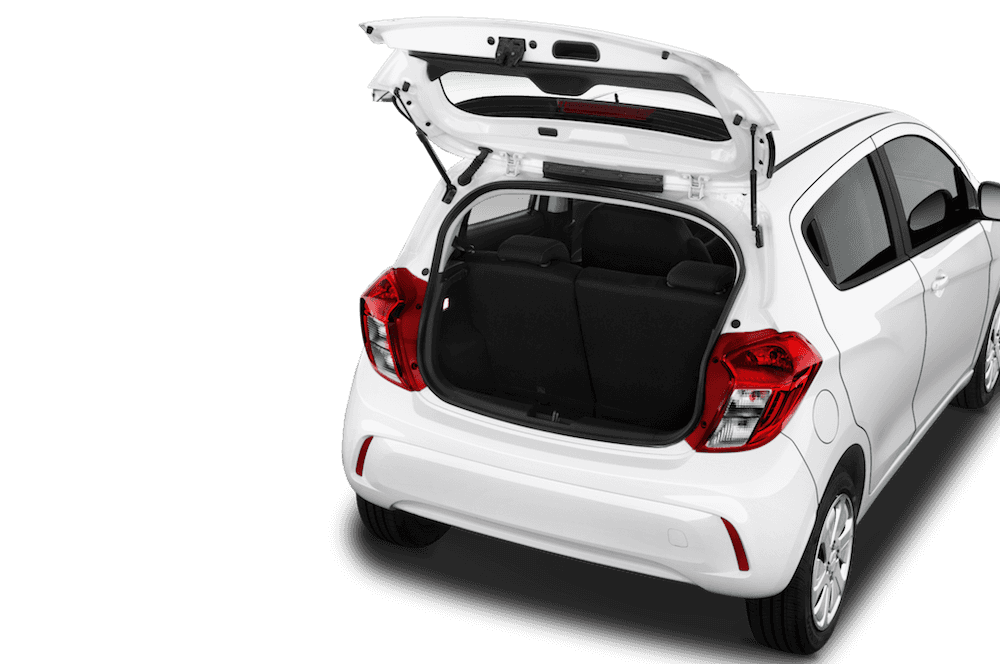 Cincinnati's weather can be rather inconsistent, but residents can still expect several things: snow in the winter and sun in the summer. Of course, this weather also impacts road conditions, which effects your vehicle. Your current car may only be capable of commuting during those warmer months, leaving you without a realistic option during the winter.
Fortunately, Chevy offers an array of vehicles that can appeal to Cincinnati drivers during any of the four seasons. If you're looking for a sporty, comfortable ride during the summer, then the 2017 Chevy Impala may be the best choice. On the flip side, if you're seeking a rugged and dependable SUV for the winter, then the 2017 Chevy Traverse may be the perfect option for you.
Before you start looking for cars for sale in Cincinnati, Ohio, see which of Chevy's models best caters to each individual season.
Spring: 2017 Chevy Spark
Spring is the perfect time of year for those random weekend getaways. However, if you're planning on going on these tiny excursions, you certainly won't want to dish out large amounts of money at the gas pump. Rather, you'll want a vehicle that delivers excellent efficiency.
You'll certainly be able to find this attribute if you opt for the 2017 Chevy Spark. The vehicle includes some of the best efficiency numbers in the entire class, as drivers can expect the 1.4-liter ECOTEC engine to deliver 38 miles per gallon on the highway. Sure, the engine is only capable of cranking out 98 horsepower and 94 pounds-feet of torque, but that should be more than enough power as you're taking your sweet time to get to your destination.
Of course, by opting for such a small car, you'll require some sort of safety features. Well, the 2017 Chevy Spark certainly delivers in this regard. Technologies like Rear Park Assist, Forward Collision Alert, and Lane Departure Warning will help you avoid accidents in the first place. If a driver does find themselves in an accident, then the 10 standard air bags and the high-strength steel safety cage will keep all of the occupants safe and secure.
Summer: 2017 Chevy Impala
You're going to want to stay comfortable during those summer months as you're looking to avoid the heat. Well, that's more than possible in the 2017 Chevy Impala. The full-size sedan provides all of the luxuries a driver could possibly desire during the summer.
The sunroof will allow fresh air to flood into the cabin, keeping all of the vehicle's occupants content. Meanwhile, the multiple air conditioner/heating units allows each passenger to choose their ideal interior temperature setting. This means there will never be arguments regarding the interior's environment.
Drivers will presumably be going on road trips during the summer, so they'll also want some amenities that will keep them occupied and entertained. Well, you can expect all of these attributes from the Chevrolet MyLink touch-screen display. The unit already provides drivers with a number of useful applications, but occupants can also connect their smartphone thanks to the Apple CarPlay and the Android Auto compatibility. Thanks to this inclusion, passengers can enjoy their favorite playlists and even make phone calls.
If your passengers want even more technological features, they'll surely appreciate the inclusion of the 4G LTE Wi-Fi. The system allows up to seven devices to connect, meaning occupants will never be arguing over who gets access to the wireless internet.
Fall: 2017 Chevy Silverado 1500
Cincinnati natives tend to keep relatively busy during those fall months, as they're looking to complete any necessary work as they prepare for the winter. In that case, the 2017 Silverado 1500 will be the perfect accompaniment for those who are looking to complete some tasks during that brief stretch of time.
The vehicle's payload is an incredible 2,250 pounds, which means owners shouldn't have any issues fitting any necessary equipment or aggregate. If you're going to be ditching town and heading to a warmer area, then you can rely on the maximum 12,500-pound towing capacity to help haul any luggage that you may want to bring along on the journey.
Meanwhile, the interior has been revised to provide an optimal driving experience. Those fall months often feature an excessive amount of wind, and this howling sound can be irritating during a driver's commute. Fortunately, engineers designed their Silverado 1500 to include triple-seal inlaid doors and an aerodynamic windshield to help cut down on those annoyances.
Finally, we all know that weather can be unpredictable in Cincinnati, especially during the fall. Well, all of the Silverado 1500's available engine options provide all of the power you could possibly need. Drivers can generally expect the following power specs from the offerings:
4.3-liter V6: 285 horsepower, 305 pounds-feet of torque

5.3-liter V8: 355 horsepower, 383 pounds-feet of torque

6.2-liter V8: 420 horsepower, 360 pounds-feet of torque
Winter: 2017 Chevy Traverse
Cincinnati weather can get rather treacherous during the winter months, and that's why drivers should be seeking one of Chevy's muscular SUVs. All of their offerings are more than capable of overcoming subpar road conditions. However, one of their more affordable SUVs stands out from the pack.
The 2017 Chevy Traverse provides all of the attributes a driver could desire, especially when it comes to winter driving. The 3.6-liter V6 engine pumps out enough power to overcome those slick roads, as drivers can expect an impressive 288 horsepower. Meanwhile, several accompanying safety capabilities will assure that your SUV will stay on its intended path. The Forward Collision Alert will notify the driver if they're approaching another vehicle too quickly, which will be especially useful when the roads are slippery and traction is compromised.
If a driver does find themselves in an accident, they can surely rely on the high-strength steel safety cage and the industry-first front center air bag to keep them out of harm's way. If emergency help is required, the OnStar Automatic Crash Response System will automatically connect you with the appropriate personnel.