The Seven Types of Conversion Vans You'll Presumably Come Across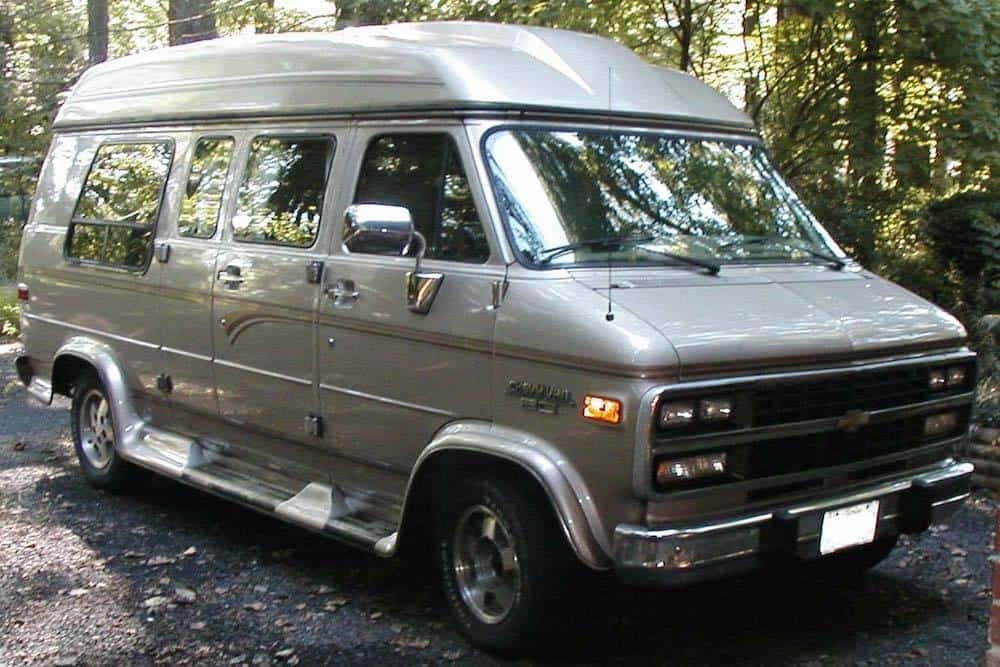 Conversion vans are an intriguing option for any type of car buyer. These modified vans seemingly appeal to businesses, as these companies can better take advantage of all the conveniences that these vehicles provide. However, they're also a perfectly logical choice for those who are looking for an alternative to, say, a motorhome.
Conversion vans are still in demand today, and as a car buyer, you may not recognize that this type of vehicle may be the perfect fit for you. Instead of pursuing a vehicle that doesn't offer all of the attributes that you're seeking from a vehicle, it may be in your best interest to opt for the bulkier, unconventional vehicle that does accommodate all of your desires.
For those who have been considering going down this road, we'd recommend doing a bit of research before you start blindly searching for conversion vans for sale in Cincinnati, Ohio. Instead, allow us to inform you of the various types of conversion vans you're likely to come across…
Low Tops
On these types of conversion vans, you'll find that the roof of the vehicle is completely intact, although this means those modifiers won't be able to increase the interior room of the ride. Most owners should be fine with this compromise, as the original roof does help maintain the vehicle's original aerodynamics (thus improving efficiency and performance).
If you're seeking a used low-top conversion van, then good luck. These were generally rare, especially during the 1980s and 1990s. Many owners wanted to install (then) modern televisions, but those often proved to be too bulky. As a result, owners had to slightly modify the roof in order to accommodate these types of technologies. Nowadays, considering how slim and small televisions are, you can find a innovative interior inside a conversion van with a low-top roof.
High Tops
Go figure, but this type of vehicle has had the roof partially modified, and these types of conversion vans are surely the ones that you're most familiar with. Some engineers will cut away portions of the roof and replace it with a fiberglass "high top." This provides more interior room, as occupants can now stand inside the vehicle. Some owners will even mount televisions or video game systems to the previous roof's area.
This type of modification is especially common in conversion vans that cater to those with disabilities. Owners will often opt for a high top if they're looking to accommodate someone in a wheelchair, as the higher roof means they won't have to duck their head as they attempt to enter the vehicle. Predictably, it's also used for those who rely on the conversion van to haul and transport cargo, as an owner can easily fit more equipment in the high-top versions of these vehicles.
Travel Van
Many people will rely on their conversion van to accommodate a family trip or vacation. Since these vehicles are modified to fit additional passengers and cargo, they're the perfect option for those who'd prefer to skip out on expensive flights. Often times, these vehicles can fit up to seven passengers on a rear bench and as many as four occupants in the captain's chairs, meaning you can fit an entire extended family inside of these rides.
Since many owners rely on these travel vans as a de facto, temporary home, you'll often find that the vehicle is equipped with televisions, an array of cabinets, and even mattresses. This way, all of the occupants can travel in comfort.
Motorhome
While travel vans may be perfect for traveling cross country with a large group of people, they're not the perfect choice for those who are looking to temporarily live in the vehicle. Alternatively, these owners should look to transform their conversion vans in a motorhome.
Owners have found a variety of creative ways to make their van a bit more homely, whether it be by installing a toilet, fridge, or even a sofa. These motorhomes almost always include some type of mattress, and they may even include individual rooms or areas for families or individuals to get their privacy.
Since the owners will be looking to transform their van into a mini home, it will surely require some extensive modifications. Some owners will length their van, allowing for significantly more interior room. They'll also presumably opt for a high-top roof, as it allows occupants to easily move around the vehicle.
Disability Vans
We briefly touched on these types of vehicles before, but conversion vans are often used to accommodate those with disabilities. While you'll often see them being utilized by retirement homes or rehabilitation centers, they've even been modified to accommodate those with disabilities. For instance, there have been plenty of conversion vans that have allowed passengers in wheel chairs to seamlessly operate the vehicle.
Office Vans
This one is a bit more creative, but it's especially useful for those drivers (or passengers) who are required to complete work while they're traveling on the road. These vehicles provide all of the amenities that someone could need to complete their assignments, and a user may slowly begin to think that they're actually sitting inside their cubicle at work.
The conversion vans often include a full desk and chair, allowing users to sit down and comfortably complete their work. These vans will also be equipped with multiple outlets, meaning owners can operate a computer or any other technology that requires a power source.
Shuttle Vans
This type of conversion vans will probably accommodate businesses more than an individual owner, but they're still worth mentioning. The vehicles are perfect for those who are looking to transform their vehicle in a bus, taxi, or limousine. They could also be a clever option for law enforcement agencies, as cops could surely fit a number of people inside the van.
Regardless of whether the owner wants to modify the body, they'll surely have to reimagine the inside of the van. These types of buses are often equipped with several benches, meaning they can fit as many occupants as possible.
Who would have guessed that a van could be so versatile? Now that you have a better idea about the variety of different offerings, you're more prepared to begin searching for conversion vans for sale in Cincinnati, Ohio.