Which Chevy SUV Should You Pursue?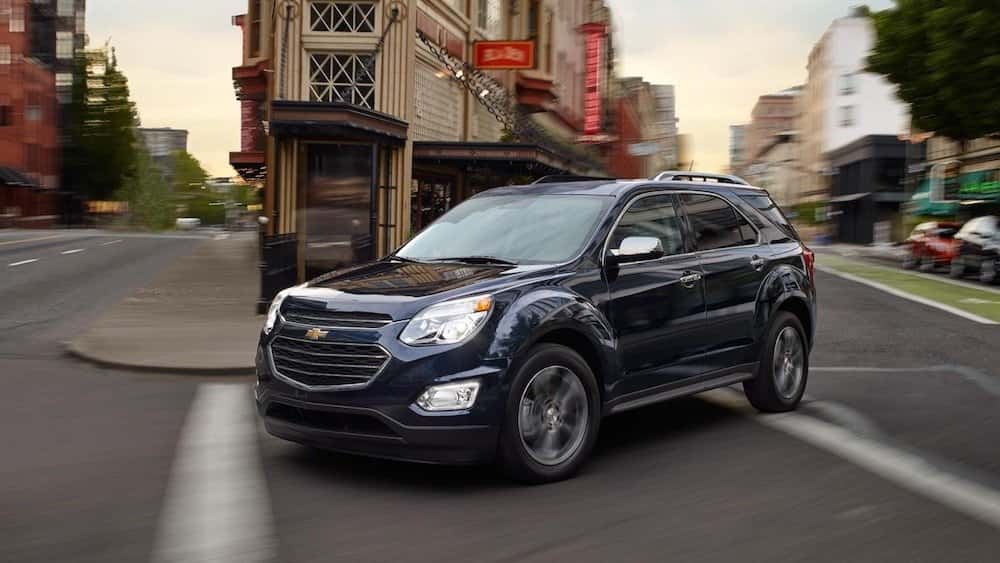 Sports utility vehicles can seemingly fulfill a number of driver's requirements and desires, and this is confirmed by Chevy's abundance of impressive offerings. The 2017 Chevy Traverse, 2017 Chevy Tahoe, and 2017 Chevy Suburban deliver a number of features and capabilities that can appeal to any type of customer. Of course, while these three SUVs may be incredibly versatile, they are still particularly enticing to certain types of buyers.
Below, we've explored which kind of customers will most appreciate these three SUVs. That way, you won't only commit to one of the industry's best SUVs, but you'll also be assured that your next vehicle purchase will be a proper fit…
Those Seeking Convenience Should Pursue: 2017 Chevy Traverse
Many families opt for SUVs because of their sizable interior room. While the 2017 Chevy Traverse undoubtedly delivers in this regard, the vehicle also provides owners with a number of convenience features. We're all familiar with those stressful days when you're obligated to bus around your children to various practices or commitments. Thanks to these convenience inclusions, your journey will be significantly less stressful.
With seating for up to eight occupants, owners won't have any issues fitting their children (and even their children's friends) into the Traverse. Of course, you presumably won't always be driving around that many occupants, so this will allow you to take full advantage of the SUV's incredible cargo room. The 24.4-cubic-feet behind the third row is more than enough space to fit any sporting equipment, but drivers can unlock the 116.3-cubic-feet of space when these vehicles have been hidden. Best of all, drivers have maximum flexibility thanks to the 60/40 split folding rear seats, allowing you to fit a combination of awkward, large cargo and passengers.
Fortunately, if you are obligated to shuttle around a large group of children, you can rely on the brand's proven safety features to keep you and your passengers secure. The industry-exclusive Front Center Air Bag will provide the necessary amount of cushion during a collision, while the high-strength steel safety cage should maintain its integrity during a collision (thus keeping occupants safe). If a driver does find themselves in an accident, they can rest easy knowing that the OnStar Automatic Crash Response System has their back. The unit will automatically connect the driver with an OnStar Advisor, who can subsequently connect you with emergency personnel.
Of course, it's unlikely that drivers will even find themselves in an accident in the first place. Inclusions like the Forward Collision Alert, Side Blind Zone Alert, and the Lane Departure Warning can detect when an accident is imminent or the driver is in a precarious situation. Meanwhile, the Rear Cross Traffic Alert, Rear Park Assist, and rear vision camera can play an important role in preventing minor crashes that compromise the vehicle's exterior aesthetics.
Those Seeking Technology Should Pursue: 2017 Chevy Tahoe
Drivers should expect some technological features in a brand-new vehicle (it is 2017, after all), but they probably weren't anticipating everything that Chevy provides to their customers in the 2017 Tahoe.
It predictably starts with the Chevrolet MyLink eight-inch diagonal display, which provides the driver and passengers with access to a number of useful applications, including radio. Of course, these occupants will presumably prefer to capitalize on the Apple CarPlay and Android Auto compatibility. Thanks to these technologies, occupants can seamlessly connect their smartphone to the vehicle, allowing them to play their favorite playlists and make phone calls. If the occupants decide that they want to jam out to their favorite tunes, they'll surely appreciate the engineers' inclusion of sound-deafening features like the acoustic-laminated windshield and inlaid doors.
The Driver Information Center is another notable technological inclusion. This system will deliver essential information to the driver, including fuel efficiency and vehicle diagnostics. Best of all, thanks to the accompanying Head-Up Display, drivers won't have to strain their neck as they're looking to see all of this data. Occupants will also appreciate the available OnStar 4G LTE Wi-Fi, which means passengers can constantly stay connected to the internet throughout the duration of their trip
Those Seeking Power Should Pursue: 2017 Chevy Suburban
When all is said and done, customers will likely be expecting power from their targeted SUV. Unsurprisingly, the 2017 Chevy Suburban's engine is more than capable of delivering all of the muscle you could possibly want. While some brands try to entice prospective buyers with available engine options, Chevy solely relies on one lone unit. This certainly shouldn't be interpreted negatively, as the engine is one of the most impressive offerings in the entire class.
The 5.3-liter EcoTec3 V8 engine is capable of cranking out an incredible 355 horsepower and 383 pounds-feet of torque, which is a commendable amount of power for a SUV. These power specs have an obvious impact on the vehicle's towing ability, as the 2017 Suburban has an astonishing 8,300-pound towing capacity. Meanwhile, thanks to inclusions like the six-speed automatic transmission and the StabiliTrak technology, drivers can also anticipate an incredibly smooth, easy-to-control vehicle.
Surprisingly, despite the power, the SUV is also capable of delivering incredible fuel efficiency. Engineers included technologies like Active Fuel Management, Direct Injection, and Variable Valve Timing, resulting in a 23-mile-per-gallon highway fuel efficiency. This ultimately equates to around a 713-mile range on the highway, a number that is practically unprecedented in the segment.
Of course, it's important to remember that Chevy also has the inexpensive 2017 Chevy Trax and 2017 Chevy Equinox, a pair of SUVs that maintain the brand's commitment to excellence.
Now that you've zeroed in on the best SUV for yourself, it's time to begin the car-buying process. Those living in the Cincinnati, Ohio area will have it easy, as they can visit McCluskey Chevrolet for all of their SUV needs. The dealership will guide you through the entire process, and you could be zooming off the lot in the best SUV for you in a matter of hours!