Why Chevy Offers One of the Industry's Best Dump Trucks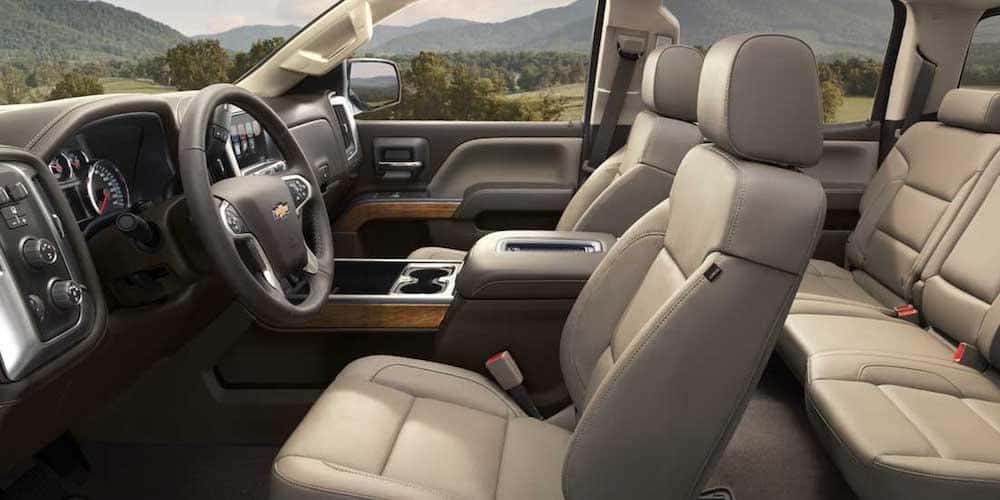 Looking for a new dump truck? Where do you even start? Seemingly every truck you'll find for an affordable price presumably won't match your standards. If you're going to be relying on this truck to help you get through the work day, you're going to want to be assured that it's reliable. Furthermore, if you have lengthy commutes, you're going to want a dump truck that provides a comfortable and enjoyable interior (as opposed to an aging cabin).
Fortunately, by opting for a new dump truck, drivers can expect all of these attributes and more. The 2017 Chevy Silverado 3500 HS Chassis Cab provides all of the amenities that you could possibly need, whether it be power, convenience, or comfort. Engineers were clearly looking to eliminate the stigma that accompanies these types of vehicles, and you'll likely forget that you're operating a dump truck when you're traveling in the 3500 Chassis Cab.
If you're seeking dump trucks for sale in Cincinnati, why wouldn't you opt for one of the best products on the market? By  choosing Chevy dump trucks, drivers will quickly recognize that they made the right decision. To help further confirm this claim, we explored some of the top attributes of the 2017 Chevy Silverado 3500 HS Chassis Cab…
Powerful and Reliable Engine
If you're going to be relying on your new dump truck to get you through some difficult terrain, you won't have to worry thanks to the 2017 Silverado 3500's pair of incredibly powerful engines. Regardless of whether you're traveling on snow, dirt, or ice, you can take comfort knowing that your truck is more than capable of overcoming these conditions.
The available Duramax 6.6-liter turbo-diesel V8 engine steals all of the headlines. Equipped with the sturdy Allison transmission, drivers can expect the unit to pump out 445 horsepower and an incredible 910 pounds-feet of torque. This uptick in production can be attributed to the brand's new induction system. Utilizing one air inlet on the hood scoop and another on the fender, the motor is able to receive the ideal amount of air. Not only does this impact performance, but it also plays a role in assuring that the engine doesn't get filled with gunk and debris. Either way, you're unlikely to find similar power from rival vehicles.
Chevy touts that more than one million customers have opted for the Duramax engine, but the VORTEC 6.0-liter V8 is more than capable. Accompanied by the Hydra-matic six-speed automatic transmission, the engine can crank out 360 horsepower. Thanks to the hefty 21,100-pound gross combined weight rating, drivers can feel confident that they can get through any off-road trail.
Reliable, Flexible Body
There are a number of different ways that owners could potentially utilize their new chassis cab. The obvious body type is the "dump truck," as owners can easily haul an assortment of different materials. Whether you're relied on to transport trash or soil, you won't have any issues fitting it in the Silverado 3500. If you're looking for even more room to fit whatever you'll be hauling, you can upgrade the size of your vehicle. Chevy offers three wheelbases: 137.5-inches, 162-inches, and 171.5-inches, so there's really no limit to how much you can haul.
While you're surely here for information on a dump truck, it's important to know what else the brand offers. Drivers can opt for the "utility" body, which would be especially useful if they have to consistently travel with smaller tools and equipment. This would be helpful for a plumber or mechanic. Meanwhile, the "flatbed" body will be ideal for those who need to move heavy machinery. Of course, if you're looking for an easy way to transport material from one worksite to another, then the dump truck is the proper choice.
Innovative Technology
Just because you're driving around in a dump truck doesn't mean that you can't travel in style. The 2017 Silverado 3500 HD Chassis Cab provides many of the same interior technologies as the brand's other grouping of vehicles.
While the standard radio is more than capable of providing you with your favorite tunes, buyers can opt to install the brand's MyLink system into their front console. The 7-inch diagonal color touch-screen can serve a number of different purposes. Drivers can use Bluetooth to connect their smartphone to the system, allowing them to listen to their favorite tunes or even make phone calls. Alternatively, drivers can connect an mp3 player or flash drive via the radio's USB port. This means your favorite songs or programs are only a simple click away.
The system even allows you to pull up documents and pictures, which can be an invaluable resource on the worksite. Instead of bringing your laptop or tablet everywhere you go, drivers can instead rely on their Chevy. Best of all, the unit provides a detailed and reliable navigation system, so you'll never be late for a particular job.
Customers can choose to equip their vehicle with built-in 4G LTE Wi-Fi. The reliable signal will allow occupants to consistently connect to the internet, and make your truck a "hotspot" (both figuratively and literally) on the worksite. Up to seven devises can be connected, so you and your peers can do additional online work in and around the vehicle. Meanwhile, the inclusion of a 110-volt power outlet and auxiliary outlet (as well as the available USB port) means you can keep all of your devices charged.
Speaking of technology, drivers can now rely on the myChevrolet Mobile Application to monitor their vehicle when they're away. Via the smartphone app, owners can lock/unlock their doors, start/stop their vehicle, and view vehicle diagnostics. You can even send directions directly from your phone to your vehicle.
While it doesn't necessarily need to be said, Chevy's reliability is another reason why the 2017 Chevy Silverado 3500 HS Chassis Cab is an excellent choice. While older dump trucks may show immediate signs of decline, you'll know that your new Chevy dump truck will last you.
So what are you waiting for? If you're seeking dump trucks for sale in Cincinnati, head down to McCluskey Chevrolet, where the salespeople can hook you up with a vehicle in no time!