Why the 2017 Chevrolet Silverado 3500HD Chassis Should Be Your Next Dump Truck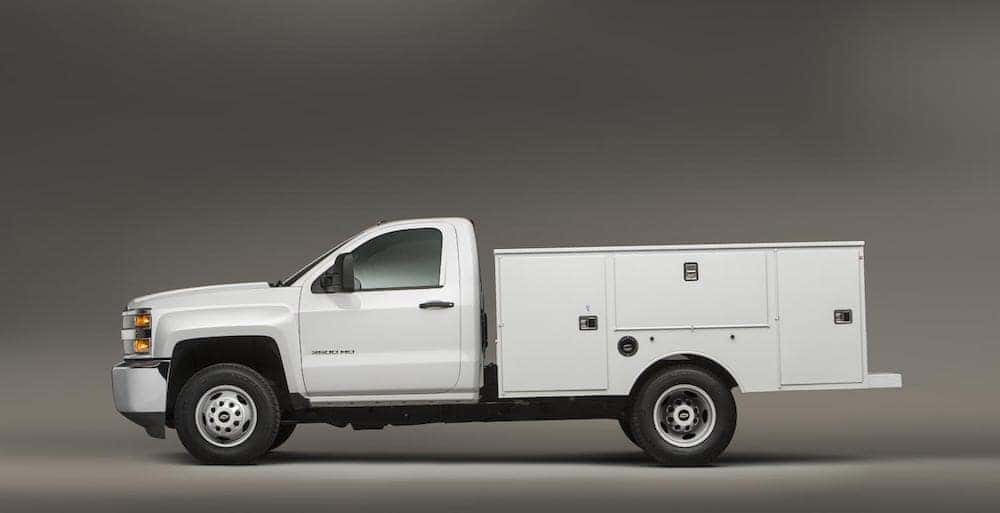 Are you obligated to travel to a work-site every day, or does your business require you to haul hundreds or thousands of pounds of equipment or aggregate? In that situation, you might be considering a dump truck, as the uplift can prove to be invaluable to an assortment of different industries. Often times, when consumers envision a dump truck, they probably imagine a beat-up, aging vehicle. However, there are plenty of new dump trucks currently on the market, and this includes the impressive 2017 Chevrolet Silverado 3500HD Chassis.
The vehicle has proven to be one of the most competent dump trucks in the entire industry, and owners will surely appreciate the unexpected features that influence entertainment and safety. Best of all, the vehicle can be configured in a number of different ways, providing buyers with optimal versatility.
Below, we've explored several reasons why the 2017 Chevrolet Silverado 3500HD Chassis is the ideal target for those seeking a new dumper. That way, when it's time to pursue Chevy dump trucks, you'll know exactly what model you want to pursue…
Performance
The Silverado 3500HD Chassis has earned its "heavy duty" moniker for a reason. After all, engineers provide customers with a pair of incredibly powerful engine options as they're "building" their new dump truck. This means you won't have to worry about your vehicle's ability to overcome any type of terrain or work-site.
The VORTEC 6.0-liter V8 gas engine is the most common option. This unit teams up with the Hydra-Matic six-speed automatic transmission (and the accompanying Allison 1000 Series Automatic Overdrive) to deliver an impressive 360 horsepower and 380 pounds-feet of torque. These specs transform the vehicle into more than just a dump truck, as drivers can ultimately anticipate a 21,100-pound towing capacity from this unit.
Alternatively, customers can opt for the hulking 6.6-liter Turbo-Diesel V8 engine, which manages to elevate those power specs to a whole new level. At the end of the day, drivers can expect an unmatched 445 horsepower and 910 pounds-feet of torque, providing operators with more than enough muscle to overcome any obstacle.
Versatility
When you opt for the Silverado 3500HD Chassis, it doesn't automatically mean that you're purchasing a dump truck. Rather, Chevy provides customers with several different configurations than can appeal to a number of different industries. Plus, thanks to the three available wheelbase sizes, there's truly no limit to how long or short your new ride can be.
The dump truck configuration is the most obvious inclusion, as the brand provides a place where owners can store trash, construction aggregate, or any other types of materials. The utility outfit is another clever inclusion. Including several storage areas and a de facto truck bed, this will be an especially clever choice for technicians. The other option is a flatbed, which will be invaluable to those who are required to transport larger pieces of furniture or equipment.
Technology
Dump trucks aren't necessarily known for their technology. However, when you consider that Chevy's engineers designed the Silverado 3500HD Chassis, it shouldn't be all that surprising that the vehicle is full of technological amenities. It starts with the Chevrolet MyLink system, which is accessible via the seven-inch diagonal color touch-screen. Thanks to this inclusion, drivers can easily listen to their favorite radio systems, or they could rely on the navigation unit to guide them to any destination. The unit can also display photos or documents, making it the perfect companion for any work-site. The system also includes Bluetooth technology, meaning you can easily connect your smartphone.
The 110-volt power outlets will be appreciated, as drivers can keep many of their larger tools or gadgets charged at all times. If you're looking to keep those smaller gadgets juiced, then you can alternatively lean on the various USB ports found throughout the cabin. Perhaps the most notable technological inclusion is the 4G LTE Wi-Fi, which allows up to seven devices to connect to a strong wireless internet connection.
Finally, similar to many of Chevy's other vehicles, owners can take advantage of the useful myChevrolet Mobile Application. This inclusion allows drivers to remotely access their vehicle via their smartphone. Via the application, owners can lock/unlock their doors or start/stop the engine, and they can even send pre-set directions directly to their vehicle. In other words, owners will appreciate the unmatched convenience that accompanies this program.
Safety
Now, since you're going to be traveling in such a rugged vehicle, you'll presumably be more secure than your fellow drivers. However, just because the Silverado Chassis is "heavy duty," it doesn't mean it's immune to collisions. Fortunately, engineers included a number of amenities that will prove to be invaluable if you find yourself in an accident.
In the event of an emergency, occupants can rely on the extensive airbag system to provide them with the necessary amount of cushion. If necessary, drivers can also rely on the OnStar Crash Response system, which will connect the operator with an adviser. This individual can then send emergency personnel directly to the crash site. Although it's unlikely that a younger operator will be controlling this vehicle, the Silverado Chassis even includes the brand's innovative Teen Driver technology. This unit will refuse to perform basic functions (like audio) until the driver is traveling in the safest conditions (this includes seat belts being secured, or any similar requirements). When a journey has concluded, parents can monitor their child's driving habits via the in-vehicle report car.
It's obvious that the 2017 Chevrolet Silverado 3500HD Chassis is the perfect choice for those seeking a dump truck, right? Well, now that that's been determined, it's time to start shopping. Well, if you live near the Cincinnati, Ohio area, then you should be visiting McCluskey Chevrolet as soon as possible. The dealership is stocked with the brand's vehicles, and the helpful sales team will guide you through the tumultuous buying process. Before long, you'll be traveling to work in your brand-new Chevy dump truck