Used Cars Columbus Ohio
When it comes to purchasing quality used cars in Columbus, Ohio, McCluskey Chevrolet strives to be the dealership you choose to establish a car-buying relationship with. Purchasing a vehicle ranks right alongside paying for college and purchasing a home in terms of importance. As is the case of paying for a home or paying college tuition, buying a car is making an investment in your future.
 
Here at McCluskey Chevy, we understand that importance. We are a customer-focused and customer-driven dealership. Our staff is here for you as early as when you first make the decision to invest in a used car, and we will be here for you during the entire time you own the vehicle. 
 
Here are a few reasons why we feel we will earn your business.
Why McCluskey Chevy?Used VehiclesFinancing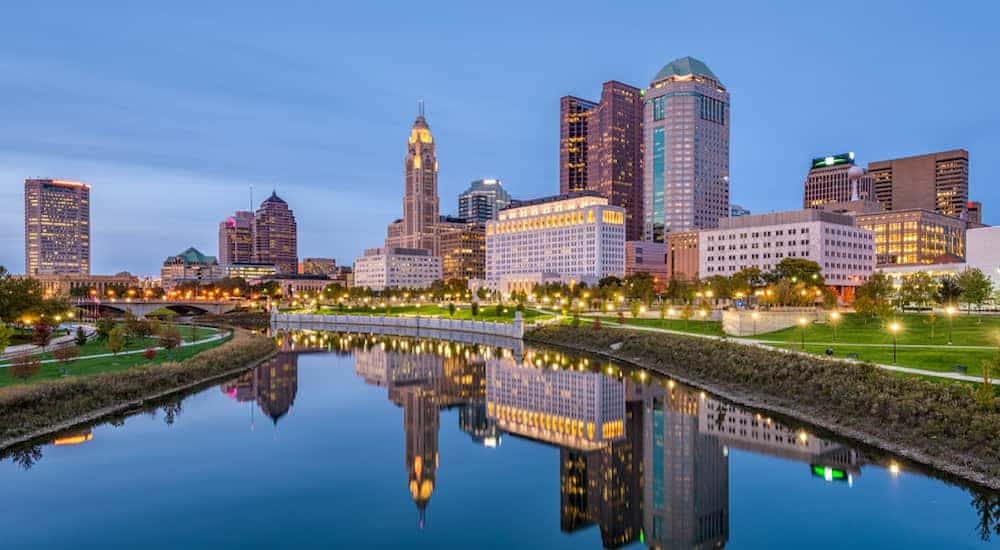 Car-Buying Process
 
We've expressed how much we would like to have you as a customer, but our first priority is ensuring you understand the car-buying process. We prioritize making sure information relevant to the car-buying process is available. Topics include, but are not limited to:
Vehicle valuation
Warranty information
Pricing
Car history reports
Trade-in appraisals
Regardless of where you purchase your next used vehicle, we want to help you make an informed decision.  
 
Sales Inventory
 
We carry an average of almost 700 used vehicles, a selection that gives prospective car buyers access to a wide selection of pre-owned vehicles. Every used car in our inventory has been thoroughly evaluated and our certified service technicians conduct a 172-point inspection based on Chevy's automotive standards. To help our customers streamline the process of selecting a vehicle, our used-car inventory can be sorted based on several factors. For Columbus, Ohio, car buyers looking for a quality used vehicle, but they're on a limited budget, we offer a selection of vehicles priced under $10,000.
 
We also understand that some customers would like an added sense of confidence in the quality and dependability of their used car to complement the standard 172-point inspection. We also offer Chevy certified pre-owned (CPO) vehicles. These vehicles have undergone an even more extensive review. As with all of our used vehicles, during the inspection process, if there are any concerns, including open recalls, our service department addresses them prior to the car being certified and approved for our sales inventory. Every CPO vehicle comes with two limited warranties and roadside assistance for six years or 100,000 miles, whichever comes first. Overall, the CPO benefit package is valued at $2,600. 
 
For business owners, we also offer a great selection of used commercial trucks. Whether you're just starting a business and needing to purchase your first vehicle or you've been in business for years and need to add to your fleet, we can assist you.  
 
Specialty Services
 
Here are some of the special services that we are happy to provide in order to make your car-buying experience the easiest possible.
True Cash Offer powered by TRUECar provides an instant cash offer in minutes. First, enter some basic information about your vehicle. Then, visit our dealership, which is a certified TRUECar dealership, so we can inspect your car and confirm its condition. Afterward, you can request a check or trade-in your current vehicle on your next one.
Kelley Blue Book (KBB) Instant Cash Offer is based on KBB values. You simply provide the requested information, which generates an instant cash offer. From there you can trade in your vehicle or request payment for the offer received.
MyAppraisal Trade-In Tool powered by Edmund's is a template our customers can complete regarding details about their vehicle. Once the template is filled in, a True Market Value is generated.
Free Vehicle Hold allows our customers to reserve a vehicle they are interested in for the purpose of learning more about it and test driving it. Simply visit our website and click on the hold button on the used-car profile. You can reserve a vehicle as early as during its 172-point inspection. Once the inspection is complete, feel free to take it for a test drive.

 
All of the previously mentioned specialty services can be conveniently assessed and completed via the McCluskey Chevrolet website. If you have any questions, please feel free to reach out to us directly. We will be happy to answer your questions.
 
Financing
 
We make it easy for our customers to finance the vehicle of their choice. If you want to immediately find out what amount you qualify for, you can get pre-qualified, a step you can complete on our website. Once you're pre-qualified, you can further narrow down your used-car search by shopping for a vehicle based on payment. If you're planning on trading in a vehicle, don't forget to take advantage of our trade-in tools to determine how much trade-in value you can add to your financing option. Once you've narrowed down your search, feel free to reserve your vehicle online. Afterward, visit or contact our dealership to finalize the financing process. 
 
Service Department
 
Our service department is staffed by certified Chevy technicians. Our service team knows and applies Chevy standards to every vehicle they assess and repair and as part of the McCluskey family, they prioritize our customers' needs, striving to ensure our customers are safe any time they are behind the wheel. Our service department offers convenient hours to accommodate our customers' busy schedules so we'll always be able to get you back to your day-to-day routine. 
 
Warranty
 
Every used vehicle McCluskey Chevrolet sells comes with a lifetime powertrain warranty. We want our customers to have the peace of mind that as long as they own their vehicle, it's covered. 
 
Communication

 
Here at McCluskey Chevrolet we value communicating car-buying information, but most importantly, we value communicating with our customers. That's why we have created and use various platforms to keep in touch with current and prospective customers.
 
Whether you're in Columbus, OH, or here in Cincinnati, drop by anytime during our normal business hours. Our sales staff is always available to discuss your car-buying needs and offer the necessary assistance to get you in the vehicle that best addresses those needs.
We provide various internet-based communication platforms. When visiting our website, there is an available chat box that pops up. Simply enter the requested information and immediately begin talking with one of our trained staff. We are also active on social media. Visit our Twitter and Facebook profiles and post any questions you may have. While you're there, feel free to browse. We continuously update our social media pages with vehicle information, fun trivia facts and information regarding the car-buying process. We also like to engage with our customers, so feel free to chime in on our chats. Another convenient way to communicate with us on the internet is via our used-car profiles. At the bottom of each profile, you can click on the question button to communicate with us about that specific vehicle. A member of our sales team will get in touch with you.
If you prefer texting, we also have you covered. Our telephone numbers for our sales and service department are listed on our website and on all of our other marketing materials.

 
Buying a Used Car in Columbus Ohio
The car-buying process can be overwhelming, but at McCluskey Chevrolet, we believe it does not have to be. We have and will continue to provide resources, information, tools, and personalized service. We are here to help you break down that process so it's easier to understand and navigate. We are here for you. When you're ready to begin looking for used cars in Columbus, Ohio, look no further than the McCluskey Chevrolet dealership.