Used Cars Indianapolis
You're in the market for your next car, but you don't know where to start. Do you buy used? Or, do you buy new? And if so, what make or model? There are a lot of questions that need answers before you buy a vehicle, and at McCluskey Chevy we have the answers to make your search for used cars in Indianapolis a great one. We'll give you the top reasons why buying used is a great option in a busy city like Indianapolis and give you the lowdown on some of our great inventory options we have to offer.
Why McCluskey Chevy?Used VehiclesFinancing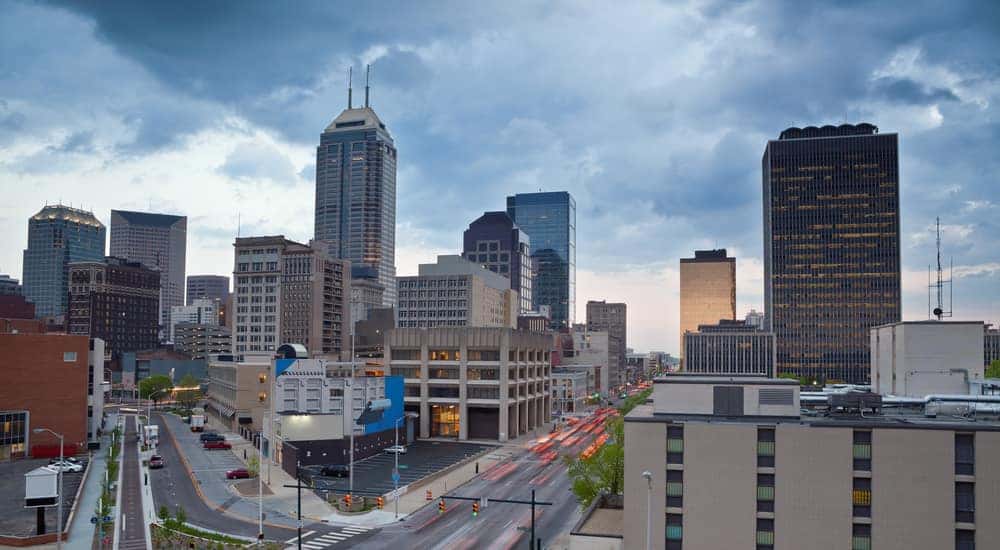 Our Selection
In a busy city like Indianapolis, with, let's face of it, plenty of commuter traffic and stop-and-go driving, buying a used vehicle might be your best bet. Whether you're looking for an older model, or searching for something a little more modern, at McCluskey Chevy we have the selection to beat out the rest in the used vehicle market.
Work Trucks
If you're in the market for a used work truck, then you've come to the right place. Used is a great option when it comes to buying a commercial vehicle. Most likely this vehicle is going to get a lot of use and a lot of wear and tear over the years. This way you won't be as worried about every little scratch. It can be advantageous to buy a commercial truck that's been used for a couple of years and put that extra money back into your business.
At McCluskey Chevy we have the used truck selection to match any of your business needs. Whether you're looking for a classic Silverado or looking for a truck with a stake bed or platform body, or even a freight truck, we have the selection you're looking for. Give us a call or show up on our lot today and we can show you the expansive inventory we have to offer.
SUVs
Getting that perfect family car with plenty of seating and cargo room requires a lot of research ahead of time. You want to make sure that the car is something your whole family will be comfortable in, as well as making sure it includes the safety and technology features that checks off all the requirements on your list. New SUVs can be an expensive purchase that can really break the bank, buying used is a cheaper, more affordable option, and you won't have to sacrifice on any of the necessary features that are important to you.
At McCluskey Chevy in Indianapolis, we have plenty of used cars that will fit your needs. We have a large variety of newer 2016-2018 models that have top-of-the-line safety, tech, and comfort features, for a great, low price. New vehicles can be pricey, so why not buy a used model that's only a year or two old and put that saved money back towards a family vacation or home renovations. Used vehicles allow you to save, and leaves you with more options and economy in other important areas of your life.
Sedans
If you're looking for a great used commuter vehicle, then taking a look at our sedan collection is a great option. With a number of different makes and models and a variety of years and styles, we're positive we'll have something that'll catch your eye.
Nowadays, fuel economy is becoming more and more important. And we're sure if you're living in Indianapolis that this is a priority for you too. Check out some of our used Chevy models, like the Chevy Bolt – an electric car – or the Chevy Malibu that gets up to 36 mpg in some of the newer models. With great fuel economy, you're not only saving on the overall price of used cars in Indianapolis, but saving for your future as well.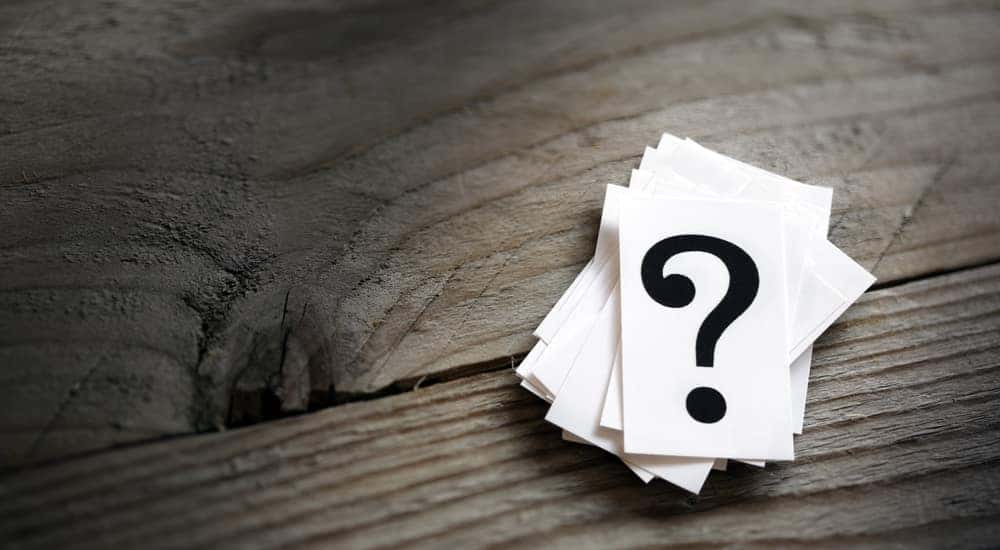 Why Buy Used?
Now that you've seen the selection we have to offer, you might be wondering why buying used is a good option. You might think that used vehicles are old and have more maintenance issues. Sure, they may be older, but that doesn't necessarily mean you'll be heading to the mechanic every week.  Below, we'll give you some reasons why buying a used car in Indianapolis is the right move.
1.) Affordability – probably the most obvious reason to buy used is affordability. If you're on a budget then used is typically always the best way to go. If you buy a used model that's a year old, compared to a new model, you're going to be saving anywhere from $3000-$7000 depending on how well the previous owners took care of the vehicle. This is money you can put back into the bank and is a great advantage when buying used.
2) Minimal Vehicle Depreciation – unfortunately, as soon as you drive a new car off the lot the car begins to depreciate in value. You'll never be able to sell that car again for the price you paid for it. Used cars in Indianapolis are great in this regard because if you choose to sell it later down the road, depending on how long you owned and how well you maintained it, you could sell it again at a very comparable price for what you paid for it. This helps make investing in a used vehicle an excellent choice and even better value.
3) Lower Insurance Costs and Registration Fees – since a used vehicle will cost less than a new model, your insurance costs and registration fees will be lower, which means you're saving even more when it comes to used vehicles. Registration fees should be a certain percentage of what you paid for the vehicle, and insurance prices should be less overall since you're not insuring a brand new vehicle where you'll worry about every nick and ding. When you buy used, it pays for itself and helps to lower both your initial and monthly costs. And who wouldn't appreciate a lower monthly cost for the foreseeable future?
4) Variety – another advantage used cars have over new models is the sheer variety and number of used cars out there. When you're searching for a used car, you can look for criteria like the year it was manufactured, the make and model, any customizations that have been done to it, and the Carfax (vehicle history report). All of these different options give you a broader range to choose from and if you're a person who like variety, then looking at used cars in Indianapolis can be a great place to start.
Visit McCluskey Chevy Today
When it comes to buying a used car in Indianapolis, there's no better dealership than McCluskey Chevy. Our Chevy dealership has been around for years and has a reputation as one of the best, most dependable businesses in the region. With an expansive inventory, knowledgeable sales staff, and the tips and tricks to leave you with the best vehicle possible, we're a dealership that you can trust. Have any questions about our inventory, or want to take a look at a particular vehicle? Give us a call or visit our lot today, we'll be happy to help guide you through your search for a used car in Indianapolis in an efficient and enjoyable way!