4 of the Safest Used Cars for Young Drivers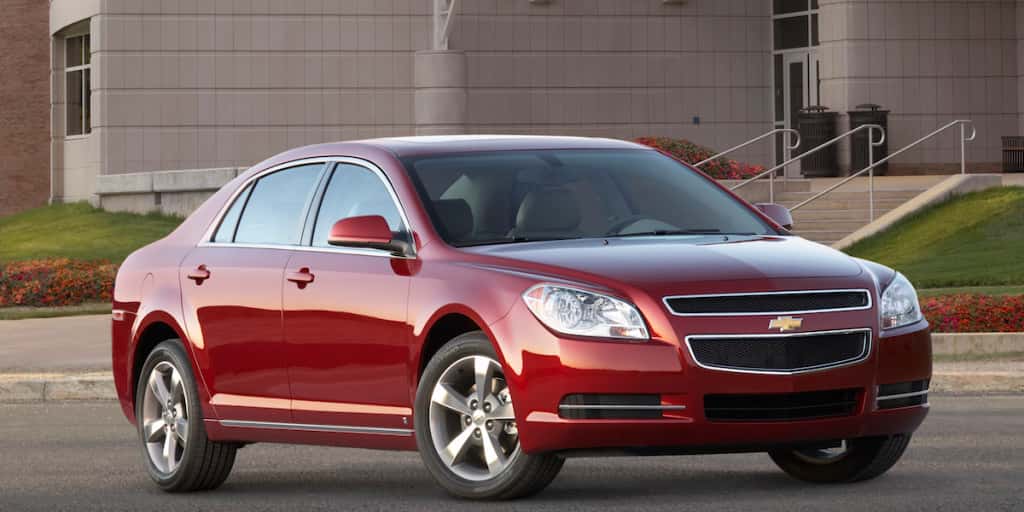 There are a lot of used cars for sale at Kings Auto Mall in Cincinnati, OH, so you might feel overwhelmed when you try to figure out which vehicle is the ideal choice for your young driver. According to the IIHS (Insurance Institute for Highway Safety), there are three guiding principles that parents need to live by to get their teen into the safest car possible: 1) avoid high horsepower; 2) bigger/heavier vehicles are safer, and 3) electronic stability control is a must. With these three directions in mind, and using IIHS safety score data from 2015, let's find four of the safest used cars for young drivers.
Safety Ratings
As far as the safety ratings go, keep in mind that these three vehicles made the IIHS' "Best Choices" list. The criteria for meeting this list required that the cars received ratings of "good" in all categories, which is the equivalent of 4 or 5 stars overall, if rated by the NHTSA (National Highway Traffic Safety Administration). Also, they needed to be listed under a price of $20,000 for a vehicle in good condition with decent mileage for the year, and available as a private party purchase. These prices, based on Kelley Blue Book and pulled from the IIHS website, are considered to be among the best choices when taking both safety and price into consideration. Any other information such as safety features, fuel mileage, and 0-60 mph times is provided by Edmunds.
2007 Volvo S80
The Volvo S80 is a large luxury sedan, and is heavy enough to provide a safe and solid ride. It's not surprising a Volvo made the list, especially with how focused they are when it comes to safety. While the new models have some of the most advanced safety features, you don't need to dish out $30,000 in order to keep your child safe. This model is equipped with a lot of the great standard safety features expected from the Volvo brand, such as electronic stability control, antilock brakes, and plenty of airbags. All this safety comes at a steal, with the 2007 Volvo S80 priced at an astonishingly low $5,800. Make sure to grab one with a 3.2-liter inline six cylinder base engine, rather than the optional V8. You want to keep horsepower low, remember? And the 235 horsepower and 236 lb-ft of torque put out by this engine is enough to get them on the highway, and nothing else. The 2007 model has an abundance of advanced safety features that are featured in newer vehicles, and the low-price coupled with a smaller more efficient engine makes it a perfect choice if your teen has a bit of a commute to school or an after-school job, not to mention sports practices and away games.
2010 Chevrolet Malibu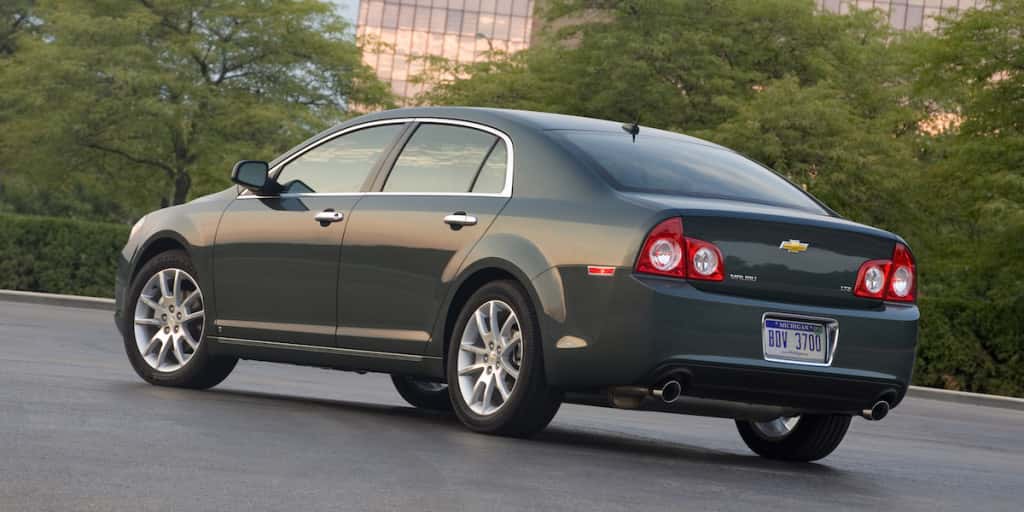 Another five-star safety rated vehicle in government crash testing is the 2010 Chevrolet Malibu, offered at an average price of $8,200. If you grab the base trim level, the Malibu comes paired with a 2.4-liter engine that's good for 169 horsepower and 158 lb-ft of torque. That's even less horsepower than the Volvo S80, so if you really want to make sure your teenage driver can't get into any trouble, stick them in the Malibu. Besides, they'll appreciate the 22 mpg city and 30 mpg highway. Even though it's a mid-size car, unlike the S80 which is a full-size sedan, that's not too much of a concern. Especially since the standard safety equipment on the 2010 Malibu includes antilock disc brakes, electronic stability and traction control, and OnStar emergency telematics. Pick this option if they aren't comfortable driving a full-size sedan. The handling and ride is still just as good as the Volvo's S80, and it's a vehicle that's praised for its comfort and support on long car rides.
2010 Chevrolet Equinox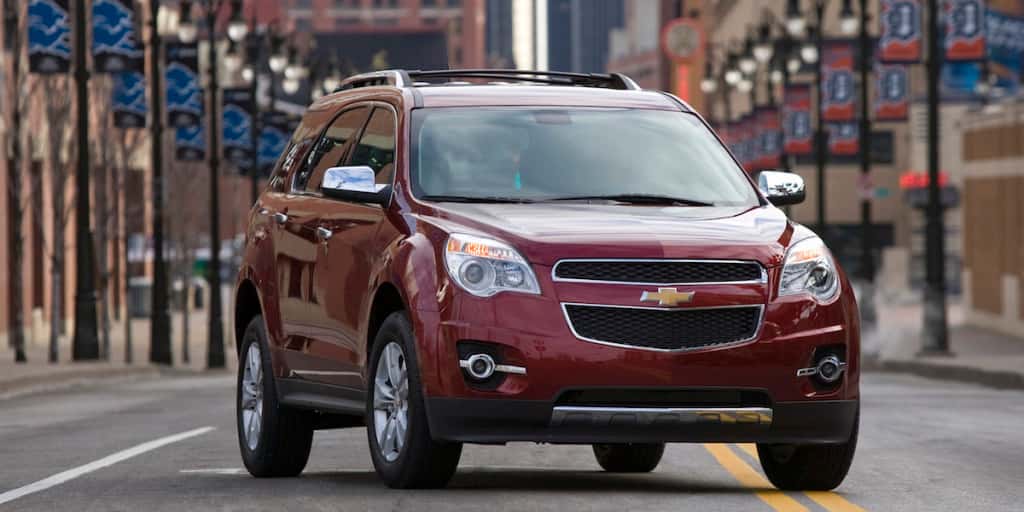 Don't want your new driver positioned so low to the ground? That's understandable. In that case, grab the 2010 Chevrolet Equinox with an average $11,100 price tag. It might be a little more pricey than the last two mentioned, but it's one of the biggest SUVs from the 2010 class, which means if an accident does occur, they'll be well-protected in this bigger and heavier vehicle. It has all the same standard safety features as the Malibu, but can come optional with a rearview camera and rear parking sensors. Although purchasing an Equinox with those installed will cost a bit more, it might be worth it if your teenager has a hard time backing up. After all, you can't really put a price on safety when it comes to your kids. Plus, the 2010 Equinox has much more passenger and cargo space than the two sedans mentioned previously, and only comes with a V6 engine option. While the 264 horsepower and 222 lb-ft of torque might worry you a bit, don't let it. It's on a big vehicle, which means it will still be slower than if a V6 was equipped in a sedan, and the Equinox also comes with AWD capability, which proves immensely helpful when driving in harsh weather conditions. Depending on where you live, this feature might be worth some consideration. The AWD, large size of the vehicle, rearview camera, and parking sensors might be worth the extra money to you, and it still won't be priced over $20,000. The Equinox received good safety scores in all IIHS safety categories.
2012 Dodge Grand Caravan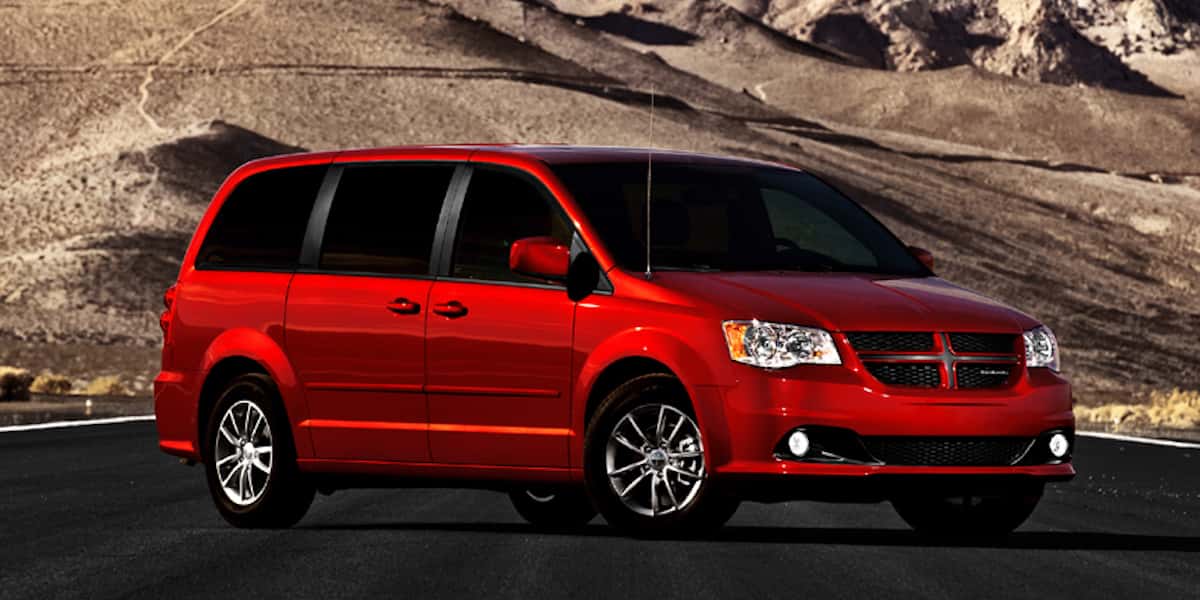 Ignore the begging pleas of your child, and stick them in a minivan. You'll thank yourself later. It's virtually impossible to get into trouble with a minivan, simply because of their family-oriented nature, and the fact that they are designed to put safety and comfort first. At an average price of $11,600 and a four star safety rating, this van also has plenty of safety features some of the other vehicles on this list don't. Along with the standard amount of airbags, antilock disc brakes, electronic stability and traction control, it has a few extra bells and whistles, such as standard active front head restraints and driver knee airbags, along with an optional blind-spot monitoring system, rear parking and cross traffic sensors, and a review camera. The bulky size, 0-60 mph time of eight seconds, and soccer-mom atmosphere are sure to help repel any ideas of mischief your teenager might be thinking of, and the safety features will help prevent collisions and protect your teenager in the event of one.
There's Plenty More
Remember, these are only four of the best vehicles rated by the IIHS based on their criteria, and there are still plenty more out there. But, I personally think it's best to put your new driver in a vehicle made by a well-known automaker, whether in a sedan, SUV, or minivan. These brands have long been celebrated for their reliability, dependability, and safety. Backed by industry experts and authorities like the NHTSA and IIHS, you can make this used car purchase with confidence, knowing that you're equipping your new driver with the tried and tested vehicles from trusted automakers.