Used Cars at The Kings Automall
Buying a used car in Cincinnati can be a long process. You have to research cars, research dealerships, complete test drives, make a deal for a trade-in, secure financing, get through paperwork, and finally take delivery of your car. It's a whirlwind process that can't be avoided if you're doing your best to research and find the best vehicle, but that doesn't mean it couldn't be easier. At Kings Auto Mall in Cincinnati, however, you can save time and money by visiting a group of dealers in a fraction of the time it would take you in other parts of the city.
Cincinnati's Ultimate Car Buying Destination
Sitting just south of Mason, only a short drive from King's Island, is King's Automall. Unlike a normal auto mall, which may feature up to 10 brands, King's Auto Mall is the largest car-buying destination in the Cincinnati area. Over a dozen different dealerships make up this huge loop just off exit 19 on interstate 71, with thousands upon thousands of new vehicles waiting to be seen by car buyers from all over the tri-state area. With access to most major car brands, including some of the most popular luxury and premium, you'll find it difficult to NOT find a car you'll love at Kings Auto Mall in Mason, Ohio. In fact, the only problem you'll have during your time here is deciding on a car once you've seen everything our dealers have to offer. Kings Automall used cars are available at each individual dealership, offering an alternative to new cars at even better prices. Each dealer's inventory may vary, but it's likely you'll find more used cars from Chevrolet at McCluskey Chevrolet than any of the other brand stores in the group. So keep that in mind during your next visit!
Redefining the Car Buying Experience
Many of our dealers have state-of-the-art facilities that were recently built or renovated. McCluskey Chevrolet, for example, recently completed a modern renovation that cost around $7 million. It includes luxurious waiting rooms, genuine Starbucks coffee, computer and iPad stations, and many more consumer-focused amenities. Renovations like this keep competition amongst dealers at Kings Auto Mall healthy, providing more and more to car buyers at the end of the day. Because this isn't just one company with different dealers; each one is after your business, giving you more options to choose the best car and deal for your unique situation.
Best Place to Buy Used Cars in Cincinnati
Being the Cincinnati area's largest auto mall comes with big shoes to fill, but they don't call us Kings Auto Mall for nothing. On top of the incredible selection of new vehicles, it's also the best place to buy used cars in Cincinnati. You'll find thousands available across Kings' ten massive dealerships. That means you'll have more than enough selection to meet your needs, whether you're looking for an affordable, reliable used car or a discounted luxury pre-owned car. If you can think of it, you can have it at Kings Automall.
Helping You Find Your Dream Car
Car shopping can be one of the most exhilarating experiences, but it can also be stressful. Researching different models and discovering amazing vehicles is fun; it's tracking down the exact car you saw in a magazine or in an article online that can be difficult. The staff at Kings Automall understands that a lot of buyers don't want to settle for a car that's somewhat similar to their dream car–you actually want your dream car! That's why the Vehicle Finder Service was created. Utilizing the Vehicle Service Finder, you can specific the exact used car you're looking for–all the way down to trim level, transmission type, color scheme, and mileage. We want you to tell us as much as you can about the vehicle because we're going to hunt it down across our nationwide inventory of over 15,000 used cars. How do we do this? We're partnered with dealers across the country and can pull from their inventory as needed. So if we don't have the car you're looking for, you don't have to go somewhere else in order to find it. Just let one of our personal shoppers go to work! Don't believe us? Give it a try and find out for yourself!
You'll Never Want to Shop for a Car Anywhere Else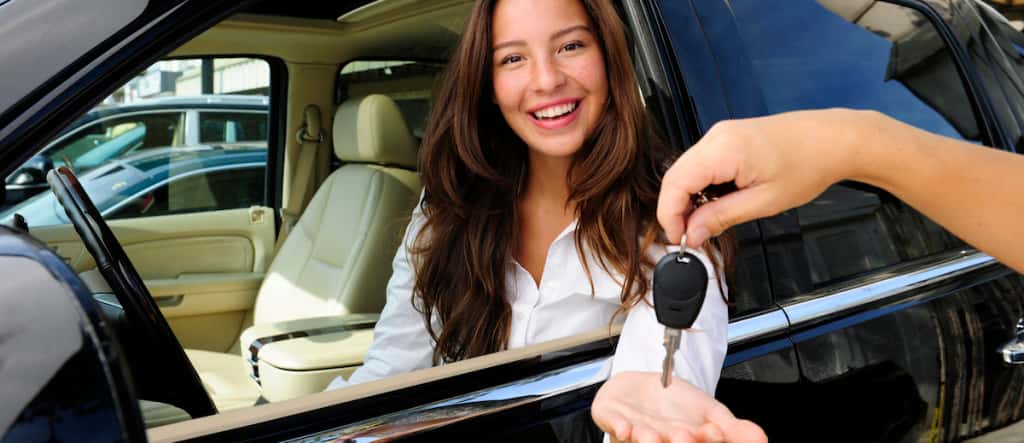 As a car buyer, you probably want to compare different vehicles to see which suits your particular tastes. Unfortunately, driving from dealership to dealership on a weekend through Cincinnati can be time consuming and leave you with little time to see every car on your wish list. That's what makes Kings Auto Mall such an incredible place to buy a new or used car. You'll find 15 unique dealerships selling 19 different new car brands right next to each other in a loop on Kings Auto Mall Road. So if you've got a list of five cars you'd like to test drive in one day, you don't need to waste an entire Saturday driving all around Cincinnati; you can spend a couple of hours here at the Kings Auto Mall and have plenty of time to make a deal or enjoy the rest of your day. Whether you're looking for new cars or used cars, Kings Auto Mall is the only place to turn to for the most simple and convenient car shopping in Cincinnati. Visit us today at 9500 Kings Auto Mall Rd. or call (513) 761-1111 for more information!