American Drivers Know Chevy Means Performance, Efficiency, and Reliability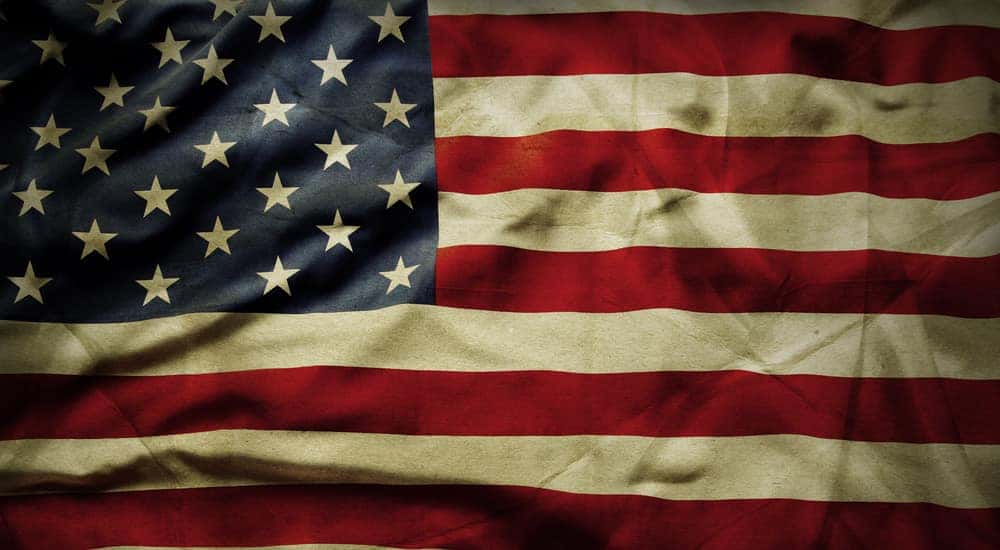 There's a reason Chevrolet is one of the most well-known cars in America. In the words of Chevrolet's parent company GM, "We are here to earn customers for life." That's why 40 percent of Chevrolet buyers keep coming back for more, staying loyal to the brand after their first Chevy purchase.
As a matter of fact, Consumer Reports named Chevrolet the top-rated domestic automotive brand in both customer satisfaction and loyalty. The reason is simple. Once you get accustomed to the performance, innovative design, and reliability of a Chevrolet, other brands pale in comparison. They just lose their appeal.
For a first-time car purchase, you can't beat the trusted craftsmanship of a Chevrolet—and all the innovations in design that come along with our newest models. When it comes to replacing a Chevrolet, though, only one thing will do: another Chevy. You'll find hundreds to choose among, from sleek new models to quality inspected pre-owned vehicles, at your local Chevy dealers Dayton and beyond.
The Right Stuff: Maximum Performance
Whether you've got a need for speed or what you need is a work truck that can seriously haul some mass, Chevy's got you covered. People love to take sides and debate one brand against another comparing cars and trucks, but when you stack up facts and take a logical look, there's just no contest. Let's take a look at the cold, hard facts and put an end to the continuing controversy.
Compared with other vehicles in its class, the Chevy Silverado 1500 is the epitome of power and capability. Chevy uses steel body panels while many others use aluminum. Though steel is two and a half times denser than aluminum, the Silverado's stout 4.3-liter V6 engine bests its top competitor in both horsepower and torque.
Innovation: At the Forefront of Technology
Chevrolet stays at the front of the pack with innovations to keep our drivers safe, integrate with technology for a modern experience, and provide maximum fuel efficiency. An ingenious blend of safety and technology offered on some models, the automatic braking feature steps in to put a stop to low-speed collisions. The car applies the brakes itself when it detects an imminent crash at speeds of up to 50 mph. Some models also come with other advanced safety technologies, such as blind zone or cross traffic alerts, to prevent parking lot mishaps and other fender benders.
Our thirst for technology doesn't end there. At Chevrolet, we've found ways to make the transition from laptop to smartphone to car seamless and simple. Take the Trax, for example—it allows drivers and passengers to stay connected with standard phone integration and even sync up to seven devices to the built-in 4G LTE Wi-Fi. Link your iPhone or Android smartphone to access certain apps, such as Google Maps or your messages, on the Trax's seven-inch touchscreen display.
The interconnection doesn't end when you exit the vehicle, either. Take it outside with the myChevrolet motor app, which lets drivers start or stop their engines, roll windows up and down, set a destination or parking reminder in your GPS, or even view vehicle diagnostics.
Of course, Chevy's focus on modernization extends to how we power our vehicles. Our electric vehicles aren't just a step forward for the environment, they're a step toward savings in your pocketbook. Electric vehicles save the average driver more than $10,000 in a five-year period. The Bolt and Volt offer plenty of range for days of regular use and a top-of-the-line propulsion system that means you don't have to sacrifice performance for fuel sustainability. The Volt, in particular, has received more awards and recognition than any other electric car on the market.
Peace of Mind: Reliability You Can Count On
When it comes to dependability, Chevrolet is the proven best choice to get you and your family where you need to go—safely and reliably. We take the responsibility of protecting our customers when they're on the road seriously, and it shows. More Chevy models ranked highest in their segments than any other brand in the 2016 J.D. Power and Associates U.S. Vehicle Dependability Study. The dependability study surveys car owners over a three-year period of driving their vehicles—and Chevy also had five models rated highest in J.D. Power's 2016 Initial Quality Study, analyzing the first 90 days of owning a vehicle. (Awarded Chevy models included the Camaro, Equinox, Malibu, Silverado HD, Silverado LD, Spark, and Tahoe.)
That means from first impressions to long-term ownership, drivers agree that Chevrolet means quality you can trust. As a matter of fact, Chevy is the only brand distinguished with two consecutive years of J.D. Power Dependability awards for cars, trucks, and SUVs. Whatever model is right for you, you can trust in its Chevrolet craftsmanship and durability.
That trust is important when you consider that the average American of driving age spends 293 hours on the road each year, traveling an estimated 10,900 miles. That's the equivalent of seven full-time work weeks spent in your car each year. At Chevrolet, we're committed to getting you to each of those destinations safely—whether it's a work commute, road trip, or mad dash to the hospital for the birth of your child. You shouldn't have to wonder whether the truck will start for you today or go without transportation and watch the value of your vehicle decrease as repairs pile up over time. We've pledged that you can trust Chevy to exceed your expectations with years of travel together—both in the honeymoon stage and for the long haul.
Whatever the terrain, whatever the weather—an especially important consideration in Dayton, where snow flurries or slick spots are common—Chevy is the best choice for a smooth, safe ride. And whatever your day has in store, our integrated technology is ready to optimize your ride. Visit a Dayton Chevy dealer today, and take your favorite model out for a test drive. Just be forewarned, once you're spoiled by a Chevy, it's impossible to go back to the competition. And the experts agree. That's why Chevrolet has been the most awarded car brand in the automotive industry for three years running.