Car Accessories
Just because you just bought a new car does not mean you are finished with it. Since the days of horse and carriage, people have been adding personal style to their rides. Bumper stickers, window decals, license plate frames, dashboard statuettes, dice from the mirror… These are only a drop in the bucket of the possible car accessories. While those mentioned above are usually for humorous or sentimental reasons, most car accessories have a much more utile purpose.
Automobiles in 2018 feel a lot more like home than they did just ten years ago. With all the infotainment options available, people are more likely to take trips in their vehicles than a train or airplane. With all the time spent on the road in our new "homes away from home," there is no reason whatsoever to keep your car, truck or SUV just the way it was when you drove it off the lot. Take a look below at some of the more essential extras to keep in your vehicle. If you are interested in personalizing your vehicle more, come by McCluskey Chevrolet and see what we have in the way of car accessories just for you.
Why McCluskey ChevyBuy AccessoriesParts Department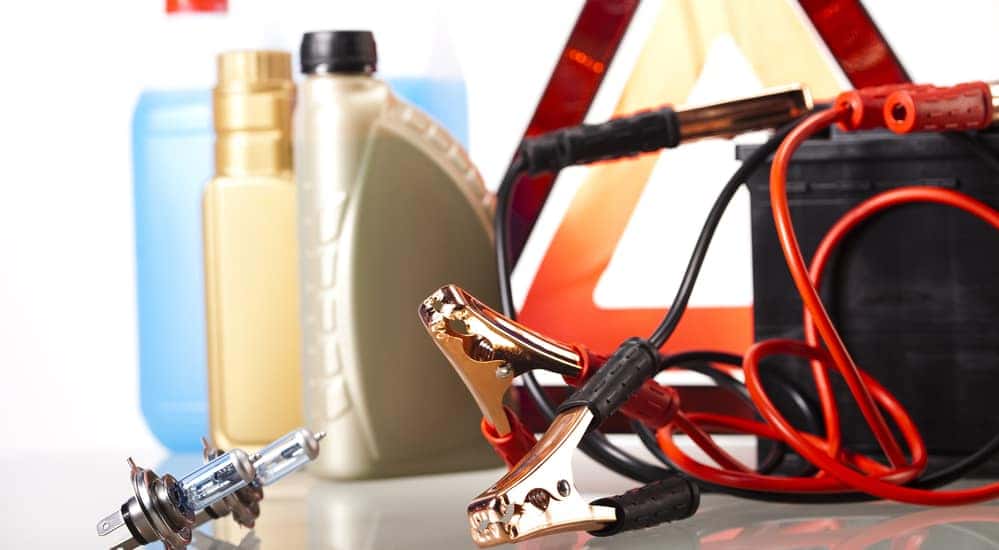 What Accessories?
Phone Charger
It seems almost implausible to think that people wouldn't have multiple phone chargers. Yet, some people leave that cigarette lighter/perfectly good phone charging port untouched. With as much time as modern Americans spend on their phones, it is unlikely that a cell phone will hold a full charge after a full day at the office. You need a phone charger in the car to make sure that your phone is available in the case of emergency. In the unfortunate event of an accident involving you or an accident you see, a cell phone is the fastest way to get help. If your phone is dead, it is completely useless. If you are looking for the higher end in this particular car accessory, wireless charging stations for your vehicle are now available. Not only that, they charge faster than traditional chargers and can be found for less than $50.
Jumper Cable Kit
It happens to everyone eventually. You leave on the dome light or forget to turn off your headlights on after the midday rain shower. It is nothing to be embarrassed about, but it is something to be prepared for. Having a jumper kit in your car, and knowing how to use it, can get you back on the road in no time fast. And it will be a lot more manageable than having to call a tow truck.
Tire-Changing Kit and Supplies
Again, another of those inevitabilities in life. At some point, you will probably get a flat tire. Having a tire-changing kit will give you the means to change your tire yourself and not have to wait on AAA to get to where you are. Additionally, there are all kinds of products that can temporarily fill, patch or repair your tire with minimal effort on your part. While not safe for long-term driving, these products can get you home or to a service station, to where you can safely change a tire, provided it wasn't a total blow out.
Bed Mat
Pickup truck drivers love their truck beds. They throw everything in there. After all, that is most likely the reason they bought a pickup truck in the first place. However, some of the things, like tools and metal materials, that get tossed back there can do serious damage to the paint on the bed. Having a bed mat will prevent that damage and maintain the paint job, and hence, the value of the truck.
Cargo Nets
Cargo nets are useful in trucks and SUVs, as they can keep certain things separated from others while in transport. If you frequently carry lots of loose cargo, investing in cargo nets will keep your cargo intact and where you want it while you are getting from point A to point B. They come in a variety of materials, from mesh to stronger metal varieties.
Floor Mats
Much like the bed of your truck, the floor of your car, truck or SUV can get a little messy sometimes. Heavy duty floor mats can go a long way towards keeping your vehicle floor clean better than factory mats can. They are also easy to remove and clean outside of the vehicle. All you have to do is spray them down with a hose, dry them off, and they are ready for your next mess.
Organizers
Drivers with children know just how quickly a clean car can become wrecked. And it doesn't matter how long or short the trip with the little ones is, they will invariably bring exactly one-third of the house in the car with them. Having a car organizer that hangs over the back of the front seat is a great place to keep snacks, toys, wipes, medicine, left socks and anything else you will need for a trip. Even for those without kids, these can be great time and space savers. Uber and Lyft drivers even use them to offer free amenities to passengers.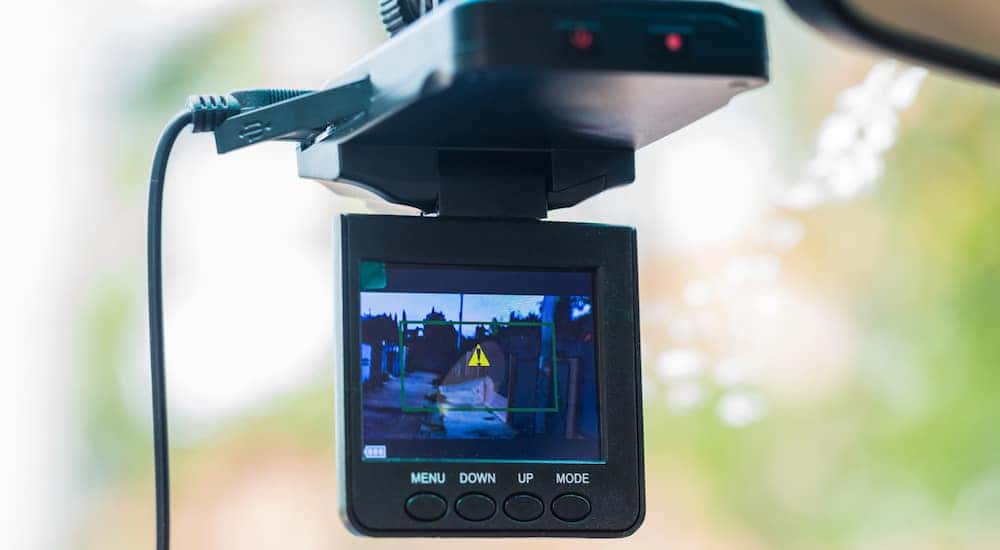 Dash Cam
There are bad drivers everywhere. In the event of an accident, it can sometimes be difficult to prove who is at fault. If you have a dash cam, you have a way of proving your innocence in court. These are vital in law enforcement and are becoming more and more popular among everyday drivers. They can be played back at a later time to find something with a specific time stamp. Certain models even have a zoom in capability. They are, however, to be looked at after your driving is done. Bonus points if you capture something YouTube worthy!
Cassette Auxiliary Input
There are still some cars out there that still have a cassette deck. For those of you born before 1995, maybe just ask your parents or grandparents what those are. For those of you who do recognize that ancient technology, Cassette Auxiliary Inputs are cassette tape-shaped inputs that go into the cassette deck but can be attached to smartphones or other 21st century devices. Just make sure you blow all the dust out of the deck before you use it.
Why McCluskey?
Some of these car accessories come with certain trim levels or packages on some trucks, cars, and SUVs. However, if you need one now, it is probably too late to have it added into your sale. Most of the time you might not even know if you need one of these truck, SUV or car accessories until after you have been in it for some time.
Here at McCluskey Chevrolet, we pride ourselves on our sales, finance and service departments. However, we do sell certain car accessories, as well. You could spend top dollar ordering some of these items online and not be 100% sure what you are going to get. Or, you could come by McCluskey Chevrolet and see what we have in stock.
Located on Kings Automall drive in Cincinnati, Ohio, we are here for the people of southwestern Ohio or any of our neighbors. Stop by and chat with our sales or service staff to see if we can get that next invaluable car accessory for you.
Get In Touch